By Johnny Freedom.
One of the greatest weapons the socialist "Democrats" have in their arsenal is the ability to make you feel isolated. You see the truth and feel like you are in the Twilight Zone because nobody else can see it. How can anybody not make the connection between open borders, open prisons, defund the police, automatic bail for violent offenders and the connection to escalating crime across America? Most people can. You are waiting for the politicians to realize the error of their ways. For various reasons they can't or won't stop it. In a Democracy silence is compliance. Complacency with injustice is support. For the time being you are in control of America. You don't have to go big and put on a badge or join the military. You could simply put a badge on your Facebook page that says "I support the badge". If one person does it, it means very little but if we all do it, the "defund the police" movement gets a very loud message. We are united against you.
My aunt's best friend received the vaccine and immediately had a terrible reaction. She spent 2 months on hospice fighting for her life and finally died. Was she counted as a vaccine death? No. Very few are. My uncle was fully vaccinated, caught covid, also was on hospice, was cured of covid and died 2 days later of unrelated respiratory disease. I know a total of 4 people that died of covid after being fully vaccinated. They want me to feel alone in my assessment of the vaccine. I am not alone. They tell you that they are terminating any doctors, military personnel and airline workers that refuse to get the vaccine. Then tell you to ask your doctor about the vaccine. Now we have worker shortages that are causing major problems in these industries. They say it is unrelated to vaccine mandates and can't find a connection, but you can.
Biden shut down federal gas exploration trying to push his green deal. Gas prices escalated and then after the war with Ukraine started, the war was blamed for the price of gas. The leftwing news claimed that Biden had nothing to do with prices. After we fought the propaganda with facts, he conceded to return America to Trump's goal of energy independence. This proves that the left was outright lying yet they never retracted or apologized for the manipulation. They moved on to their next agenda.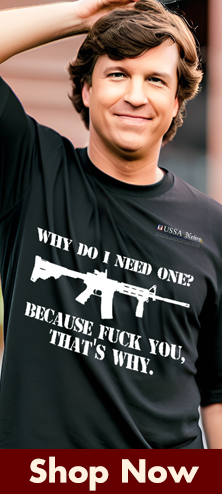 No matter how much they raise the minimum wage, inflation and the cost of goods continue to soar. They continue pushing CRT and woke but we continue to divide and hate. We seem to be grooming our children in schools yet child sex trafficking is going up. We stop prescribing numerous classic affordable medications and big pharma pushes designer meds and insurance rates continue going up. The national debt is now over 30 trillion dollars but we have plenty to send over seas. You know the truth. Do you think the rest of us don't?
I am the type of person that calls it how I see it. When I engage people about the Democrats' radical agendas, I find very few that support the Democrats and none that support their agendas. The Democrats point at the faults of the Republicans. I agree with some of them but America did not vote for Trump. We voted against Biden. More than 100% of American voters, voted in the election. This is impossible. We have found evidence of Zuckerberg's manipulation of the election. Though it's immoral it is not illegal. Counting illegal votes should be. The Democrats investigated and found no evidence of voter fraud, but you know the truth. 100,000 marched on the white house demanding a fair election count, believing that 100 million were behind them. They were labeled insurrectionist, thrown in jail and the 100 million looked the other way.
Do not pray for Ukraine. Russia has free will. Instead force China to make a choice between financing Russia's attack and America no longer financing the attack through "made in China". If we boycotted everything made in China and American companies and news agencies owned by China, we can hurt their economy and force their hand. You can find lists online. Bring back American made.
I am not special, you are not special. Hollywood actors and politicians are not special. We are all in this boat together. American Democracy is under attack by those promising to bring "change" to America. We must stand together as the mixing pot of America and battle the propaganda with facts. We are all tired. Democrats are not your enemy, many of them joined us. The "Democrats" are domestic enemies of America. You believe your neighbor believes them because he sits quietly. He believes you support them because you sit quietly. Meanwhile our country continues to fall. Our constitution and flag are under attack. We must stand together to protect them. Change your mindset from "they need to do something" to, "we need to do something". The only thing the left fears now is for Americans to unite and realize the truth. We are not alone.