By LC Vincent.
For the past few months, internet users have been subject to a steady drumbeat about the hazards of using the TikTok app. The stated reason, we have been informed, is that this application was developed in China for the specific purpose of data mining the information stored on Americans' phones. We are told that TikTok may be used to data mine Americans' private information which could prove useful to the CCP in the event of a conflict between America and Communist China.
Furthermore, it is clear that the programming China allows on the TikTok app is tailored to specific audiences to produce unique and very different social programming outcomes. In China, young people see TikTok videos of students excelling in mathematics or science; they see videos of young people contributing to the betterment of their society, or preparing to defend their country in the event of war.
One of the most interesting videos China has crafted for their home market is one of a large mixed classroom of young Chinese students sitting at their desks. They are learning to cock, load and clear what appear to be 1911 style semi-auto pistols, over and over again. The students look no more than 10-12 years old, maximum.
In contrast, the videos shown on TikTok for the USA often feature young children and teen-agers doing stupid "truth or dare" stunts, like the Tide Pod "challenge" — or performing physical tricks or stunts (which often end badly), or complaining about "racist" America, or illustrating and showing off tattoos, piercings, and tie-dyed hair styles, trying to out-"woke" each other. Naturally, there is also a large contingent of LGBTQA+ lunacy that promotes the dubious "lifestyles" of social misfits who cannot cope with their assigned gender at birth; that is, the gender "assigned" to them by Nature's God.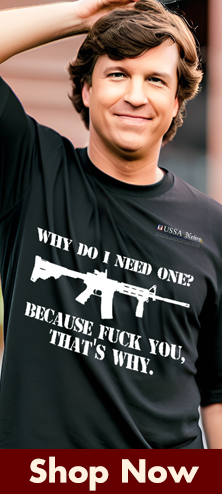 For these and other reasons, the Powers That Be, in their usual disguise of trying to "protect" America from infiltration, subversion and spying, have been beating the drums to have the TikTok app completely banned in America or, at the very least, highly restricted in order to save Americans from their own folly.
Yet any honest observer of this concerted anti-TikTok campaign would have to be perplexed for the reasons offered as having any validity.
As to the claim that China is data mining our cell phones for useful information in the event of a conflict, may I remind such myopic guardians of our comity that the Federal government sees no harm in having tens of thousands of Chinese exchange students attending our major universities, whose known purpose IS to spy, data mine and dredge up every particle of information they can acquire regarding physics, chemistry, biology, computers, and weapons development, then funnel ALL of it right back to China.
Nor does our government have any qualms about the establishment of "Confucius Centers" at all our major universities; or the endowment of massive financial grants (in the case of Joe Biden's alma mater, Penn State University, to the tune of tens of millions of dollars) which are used to subvert both the faculty and the agenda of these establishments; nor does the Federal government worry about China's "elite capture" program, whose stated goal is to compromise various politicians, academics, entertainment and media personalities to run cover for the CCP.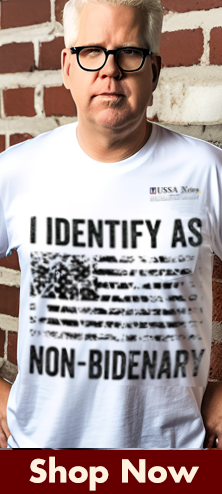 The most blatant example of the non-existent "priority" the Federal Government places on real Chinese spying was the recent fly-over of a Chinese spy balloon, which Manchurian candidate Joe Biden allowed to slowly glide over numerous highly sensitive ICBM silos and military bases, while relaying all of their captured data back to the Communist Chinese government. It was well over a week later, after the balloon had been spotted and identified, that corrupt China Joe supposedly ordered the balloon to be shot down over the Atlantic, after all the information it had gathered had been transmitted back to the Chinese mainland.
This lackadaisical stupidity was directly akin to closing the barn door after the horse escaped… too little and far too late! Yet the absurdity of allowing a Chinese spy balloon to sail over highly restricted U.S. airspace does not begin to compare to security "priority" of allowing and enabling the death of over 100,000 Americans just last year thru the smuggling of Chinese made Fentanyl over our non-existent Southern border, a border that has been obliterated by the illegitimate Biden regime. And as we all know, the DEF-CON 4 "security issue" of America's wide open Southern border and the atrocity of all these needless American deaths does not even register with the child actors who play at world domination in our White House.
Yet somehow we are told that the TikTok app is far more dangerous than all of the above; more dangerous than the spying, infiltration and DEATHS that the CCP has been promoting for nearly two decades throughout the American heartland. I think not!
Is there any truth to the American Deep State's admonitions about TikTok? Is there any truth that TikTok presents a greater opportunity for China's information gathering of "secrets" than their thousands of student spies, Confucius centers, contributions of millions of dollars to select universities, the elite capture of our academics and politicians, and their spy balloons sailing over America's top secret military installations? Is there any truth that TikTok presents a greater threat to the security of America than the wholesale sellout and treason of Joe, Jim and Hunter Biden, and the millions they have funneled out of China to enrich their families at the expense of America's national security?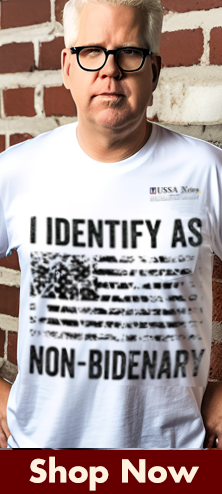 I highly doubt it! As a frequent user of TikTok (yes, the CCP now knows my daily commute route as well as the phone numbers of my best friends!), I can attest that there may be a very different reason for the constant harangue we have all heard about this application and American security.
It is clear that TikTok makes the American Deep State very nervous; otherwise we would not be subject to their constant bleat to have it banned or highly restricted. So what could those "other" unspoken reasons possibly be, if not true American "security?"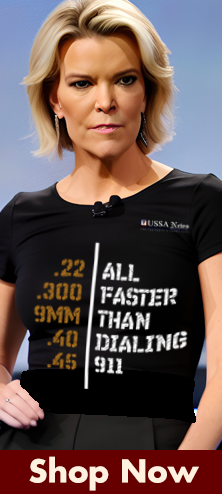 Based on what I have seen on TikTok, there are eight specific areas of inquiry in which TikTok seems to specialize that may be giving the Deep State spastic fits. These eight areas compromise subjects of interest that are very sensitive to the plans and the cultural programming, misinformation and disinformation of the Deep State.
They are as follows:
Alternate ancient history
2. Alternate archeological history
3. Alternate biological history
4. Alternate political history
5. Revelation of breakaway civilizations and Deep Underground Military Bases (DUMBs)
6. Alternate energy creation, transmission and suppression, including free energy
7. Alternate medical treatments featuring homeopathic treatments and radiant energy, along with sound, light and vibrational healing
8. UFOs and extra-terrestrial visitations and technology
The people who post these videos often have first hand knowledge of their experiences or the technology they describe, including documentation in the form of photos, videos, and recordings. For instance, over the past few days I learned of the water powered car created by Stanley Meyer in the late 1960's, which was clearly operational before Mr. Meyer met his mysterious and untimely death. I also learned of the true origin of the so-called "Spanish Flu" which was created in America under the auspices of the Rockefeller foundation with the express purpose of reducing the population by 15%. I also learned of the electronic blood purification circuitry invented by Bob Beck (given away for free) which totally eliminates 100% of parasites from the blood of patients.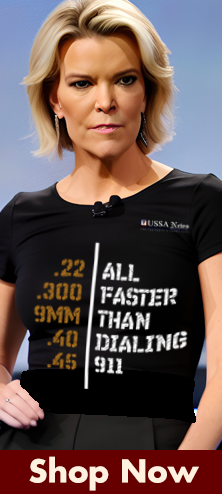 Along with these specific examples, their are startling videos of DEWs (directed energy weapons) being used in the Northern wooded suburbs of California above San Francisco to start and guide selective forest fires to destroy homes and habitats; videos of cryptids (creatures that should not exist) and extra-terrestrial visitors; and alternate energy creation by the Liberty Magnetic engine that generates electricity thru magnetism rather than burning fuel.
Are all the above hoaxes created by deceitful tricksters? Could any of the people who present these ideas, videos and this information be in any way more harmful and damaging than the lying, deceitful, treacherous, treasonous toads who currently infest our current American government? I think not.
In my opinion, the "war" on TikTok, even with the admission that the Chinese Communist Party created it to data mine the phones of naive Americans, still provides a more valuable and honest service than the incessant lies and progressive Lib/Tard bias of our mainstream information media. What TikTok provides is a vehicle to question "Consensus Reality." That is the reality that is an unspoken assumption by the vast majority of Americans regarding our history, our evolution, evolution, our government, our lives, and ultimately our past as well as our evolutionary and spiritual destiny.
TikTok provides an alternate view to innumerable, assumptive realities by illustrating, sometimes quite convincingly, that our "normal" world is far stranger and much more different than most people would imagine. It is for this reason that TikTok, I believe, posses a real threat to the Deep State's "security" of maintaining "Consensus Reality" — because it provides some deeply disturbing alternative views of our history, our technology and our evolutionary destiny that runs contrary to the approved "program" that acts as the unchanging background for most people's lives and thought processes.
TikTok provides a valuable service for those with inquiring minds; for even if every single video on that platform is somehow deceitful and dishonest, at least it makes the average person question their reality and their political assumptions, like the necessity of getting your sixth COVID "booster" shot, and expecting that "this time" you will really be protected!
The ability to stimulate that element of curiosity, of creating that "what if" scenario, is the real benefit of an app like TikTok. The ability to have an open mind and to consider something might be true, to consider something that has never heretofore been considered a possibility, is a step towards the growth of an inquisitive, inquiring mind that can ultimately be applied to American politics… and the lies, deceit and deceptions of The American Deep State as well!
LC Vincent
Copyright 2023, LC Vincent, All Rights Reserved.