Excerpted from the May 20, 2022 Friday Letter (stephencombs.substack.com)
To understand why Democrats need to keep "racism" at the core of their every political demand and claim, we must know some history of their relationship with blacks in America. But we start with the 2020 election.
Trump increased his black vote by a third from 2016, from about 6 percent to 8 percent, according to AP Vote Cast. Washington Post exit interviews and telephone surveys say Trump did much better, 19 percent of black men and 9 percent of black women.
More alarming to the left, the Post estimates that Trump won 36 percent of Latino men and 30 percent of Latino women. Absent continued ballot fraud, the Democrat Party can't win future national elections if these trends continue. Democrats are painfully aware of this.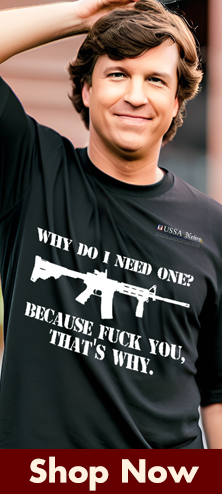 These numbers are not difficult to understand. By culling onerous, job-killing regulations, cutting taxes, opening the energy pipelines, and shutting down illegal immigration, Trump and his Republican Congress created a healthy, robust economy that benefited all American demographics, most notably Latinos, blacks, and working class whites.
While ignoring the mayhem and killings of 2020 in Seattle, Minneapolis, Portland, Chicago, and other cities, the left and its news propaganda partners lie-in-wait for any opportunity to blame any act by a nutbag fanatic on white supremacy. Leftists see white supremacy and "racism" as their only hope of winning elections. Winning the debate is out of the question, and they know it.
Crass as this sounds, the slaughter in Buffalo last weekend plays right into the hands of the gun control lobby/Democrat party, whose bigger goal is control. I was queasy about saying it, so I'll let someone else have the honors:
"Biden and the Democrats aren't upset by the tragedy in Buffalo," Drew Allen writes at American Greatness. "They're ecstatic. At last, there is a travesty they can exploit to promote their 'all Republicans are white supremacists' lie. There is no low to which the Democrats are unwilling to sink in order to maintain power and at our country's expense."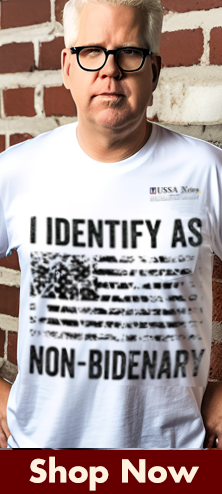 The accused killer in Buffalo will likely be diagnosed with anti-social personality disorder – a psychopath. Democrats have to find a crazed psychopath in order to label all Republicans as white supremacist killers.
Their only hope is to keep this lie alive, that a Republican boogeyman awaits under every bed to lynch them. Without that, the black vote growing, say, to 20 percent, dooms them. They know this.
They want you to believe that Republicans are to blame for keeping blacks "in their place." Well, let's take a walk down Memory Lane, as Reagan liked to say.
Indisputable is that the Democrat Party has been behind every segregationist, bigoted campaign to deny blacks their constitutional guarantee that all men are created equal. It starts with Democrat Andrew Johnson's presidency.
Our 17th president, Johnson was Lincoln's VP but a Southern pro-war Democrat, put on the 1864 ticket "only in an effort to bring about greater national unity during the Civil War," William J. Bennett writes in the first volume of America: the Last Best Hope. Johnson hated blacks, as did Democrat Woodrow Wilson, our 28th president.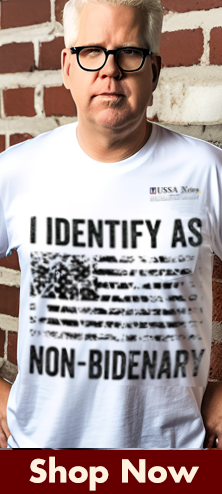 Johnson tried to obstruct the 15th Amendment, ratified in 1870, which gave black men the vote. Bennett quotes a passage from the diary of Johnson's military aide, Col. William G. Moore, that "the president has at times exhibited morbid distress and feeling against the Negroes."
It really only gets worse from there. The all-Democrat South produced the Ku Klux Klan. Its first grand dragon was former Confederate Gen. Nathan Bedford Forrest, a former slave trader whose men, Bennett says, "could cold-bloodedly shoot black prisoners at Fort Pillow." Though the Klan was mostly gone by the 1960s, and try as the media and left-produced history text books to deny it, the Democrat Party could never shake its role as the Klan's partner.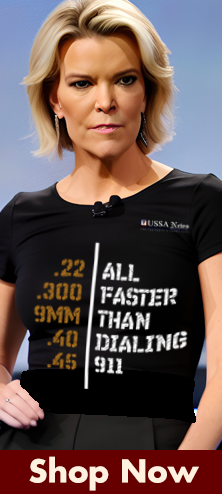 It was the Republican president who followed Johnson, Ulysses S. Grant, who signed the Ku Klux Klan Act which gave the federal government the power that eventually put the Klan out of business.
Woodrow Wilson's racial attitudes are best illustrated by this quote from a PBS publication on Jim Crow laws when his head of Internal Revenue in Georgia fired every black employee with the explanation that "There are no government positions for Negroes in the South. A Negro's place in the corn field."
Wilson fired 15 of the 17 black supervisors who had been previously appointed to federal jobs and replaced them with whites. He segregated other federal departments and the military.
He was aided by congressional Democrats, who controlled both houses for the first six of Wilson's 8-year presidency.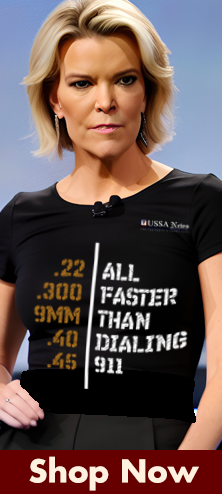 "This progressive icon – a legendary advocate for expanding all sorts of rights and an inspiration to the world after the Great War – was backwards and bigoted when it came to race," Randy Dotinga wrote in a 2015 Christian Science Monitor piece. Wilson was a professed Christian who rejected the evangelical Christian belief that blacks are equal to whites "as fellow children of God."
Now let's look at the two important civil rights acts of the 20th century, 1957 and 1964. These votes leave Democrats completely without any standing to claim that they are the party of minorities.
The Civil Rights Act of 1957 prohibits intimidating, coercing or otherwise interfering with the rights of persons to vote for the President and Members of Congress. The Senate passed the bill 72-18, and every Senator voting against it was a Democrat.
The Civil Rights Act of 1964 enforces the constitutional right to vote and prohibits discrimination in public accommodations. The Senate vote was 73-27 in favor. Democrats controlled the Senate 66-34, but only 46 of them voted Yea., while 21 voted Nay. It took the vote of 27 Republicans to pass. Only six Republicans voted Nay.
And we can't leave out the late Robert C. Byrd, a Democrat U.S. Senator for 51 years and a former Exalted Cyclops of the KKK. He filibustered the 1964 Civil Rights Act for 14 hours.
In a 1944 letter to Sen. Theodore Bilbo, Byrd promised that "I shall never fight in the armed forces with a Negro by my side. . . Rather I should die a thousand times and see Old Glory trampled in the dirt never to rise again, than to see this beloved land of ours become degraded by race mongrels, a throwback to the blackest specimen from the wilds."
Do you see a pattern here?
This is the Democrat Party's shame. It can't win on the issues and so it won't discuss them. It only knows how to engage in character assassination. Desperate to keep the black vote, Democrats have become a caricature of themselves, flailing around in frustration with no real plan. The race card is the only one left in their hand.
Contact Steve: [email protected]