By  Jim Darlington.
How soon before the hunting begins?
America wobbles and stumbles down an age-old and well-trodden path to tyranny, the one certainty that history offers. The heroes of freedom to grow old, become feeble and confused. Hell-bound and hungry men are forever waiting their turn to become as gods.
An election has been forfeited to thieves. So vile were their doings that millions averted their eyes and clung to the fading illusions of all things safe and familiar. A vaguely known Central Committee calls the shots now and laughs at the pathetic figurehead they have assigned to play the part of President.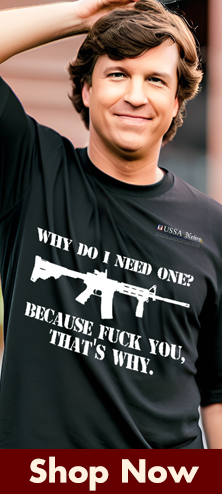 Every single move they make is intended to remove what was once the United States of America, the last real obstacle to their precious dream of World Rule. History shows us that the con of tyranny can only reach so far, and then the unconvinced must be addressed with more than words. When even the loudest drum beat of propaganda is not enough to win over the remnant of patriots, then the rhythm of marching jack boots will inevitably drown it out.
But we have the guns. Really? We aren't using them because we know they are salivating awaiting the moment that the guns of the counter revolution sound off. Think of January 6th times a thousand. Will a time come when Patriots are driven underground to keep up the good fight?
Do we imagine that Hitler's SS, the Soviet KGB, or the East German Stasi, were nearly as efficient as today's data collectors? Were their well-developed systems of informers as capable of knowing the comings and goings of those deemed "Enemies of the State" as our masters in waiting can know of each of us, with a few keystrokes, in real time, within a couple yards? Did they have GPS, cell towers, cameras on every street and in every pocket, facial recognition, a DNA database inching toward 100% participation? Could they easily turn off your phone, computer, bank account and credit, remotely, without having to kick in a single door? And today's data collectors will inform tomorrow's enforcers.
So much of what we have experienced has been without precedent and largely unimaginable. So much of what this administration has done has stretched our foresight beyond previous limits. What was unthinkable is now being calculated. What could never happen here is happening.
We are all wondering how the final take down will look, when will it arrive, and how will we survive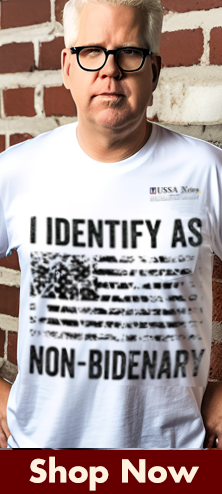 An FBI agent infiltrated a 1970's Weather Underground cadre, a more violent offshoot of the SDS (Students for a Democratic Society). They were no mere dilettantes. They made shrapnel bombs and blew things up. Bill Ayers, a founder of the group, was later a mentor of, and possibly a ghost writer for Barrack Obama. The FBI agent later testified concerning a group discussion about what would need to be done with those Americans not susceptible to "re-education" after the Revolution. There was a general ascent to the suggestion that 25,000,000 would need to be eliminated. These people did not go away. They went work for the universities and were lionized by the current ruling political class.
We have seen the massive overkill of SWAT teams serving warrants on peaceful and patriotic Americans. Will there be an acceleration in the frequency of those events, till we realize we might be next? We have seen the unlawful incarceration of patriotic Americans, without trial and often without counsel. Is it coincidental that the jails of the nation seem to be emptying out, or are we witnessing preparations? Can we even believe that we're thinking like that?
Communism is a system suitable for peoples more accustomed to oppression and slavery, than we are. And it only works where propaganda can be distributed without contrary ideas reaching the population. No matter the chatter of leftist narratives, we are not the nation defined by our enemies as being racist and oppressive and cruel. We are not a people forgetful of our freedoms. We have heard and believe that the greatest growth, around the world, of the Christian faith has been taking place in Communist China. As it is likely to do so here, as the battle is joined between the lovers of freedom, trusting God, and the lovers of power, who envy Him.
Somewhere, outside the realm of observable electronic communications, face to maskless face, we need to start establishing networks of friends with whom we might share a sacred trust. We need to be agreed that the aim of the war on freedom is to eliminate the freedom to choose Christ. We need to agree, though freedom may not occur with the same historic certainty as totalitarianism, but it is forever a choice we can make, trusting that God never suffers losses, and that to die for Him is to live.