By L. C. Vincent.
True confession:  I come from a very long line of Democrats.  My grandparents on both sides were Democrats, my mother and father were Democrats and I was a life long Democrat — voting for democrats John Kennedy up until Bill Clinton's 2nd term.
It was around that time that my brother stopped me in my tracks and asked me to re-evaluate my allegiance to the Democrat party, to really check out its history and background, investigate what sort of laws and policies it supported and the guiding principles of the party.
So I did just that.  And what I found truly opened my eyes and made me switch sides; even more than that, it made me question the line of half truths and propaganda I had unquestioningly accepted about the Democrat party.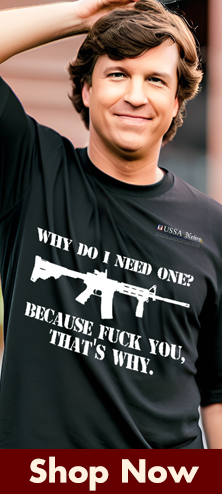 When I asked my Dad why he was a Democrat, he said that he thought the Democrats "…were for the little guy."   Or to put it another way, the Republicans were for the rich; and the Democrats were for the poor.  For years I accepted that simple explanation until the day I dove into the history and philosophy of both parties, and discovered something entirely different.
I learned that the Democrats were the original party of slavery, and later the party of the Confederacy.  I learned that after the Civil War, the Democrats were the representatives of the Ku Klux Klan in Congress.   They were the party of real voter suppression: poll taxes and literacy tests.   That's genuine — not theoretical — voter suppression.  The Republican Party was established to put an end to slavery.
I learned that it was the Democrat's darling, President Woodrow Wilson, who allowed himself to be manipulated to allow the formation of both The Federal Reserve and the Internal Revenue Service.   The first was in direct violation of our Constitution, so an "amendment" was passed in the dead of the Christmas holidays that has, since that time, drained the value of the U.S. dollar until it is now worth 3 cents compared to what it once was in 1913.
The second violation of our Constitution, The Internal Revenue Service, became the gangster collection arm of the International Bankers, who needed it to collect the "interest" on the money they now "loaned" to our government, again a direct violation of our Founding Father's vision for this country, who dictated that The People of the United States should control their own coinage.   The IRS has since become the most feared "government" agency, as it is the only government bureaucracy where you are guilty upon accusation, and you have to prove your innocence.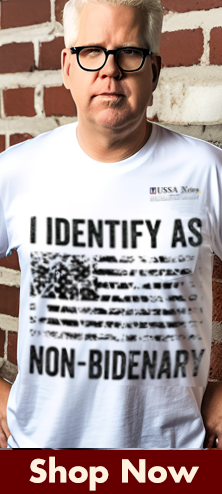 The unnecessary amount of money and the countless hours of labor that the Federal Reserve and their enforcement arm — the IRS —  has extracted from the work, creativity and labor of honest Americans to service a "debt" on the interest of money "lent" to our government for its operation due to the graces of international finance is incalculable.
Besides permanently indenturing our country and draining the wealth of this nation for the benefit and privilege of the international bankers, Woodrow Wilson was also noteworthy for a few other items.
Wilson, a very unapologetic racist, completely re-segregated all of our armed forces.  And while emphatically publicly protesting that he would not let American boys fight in a foreign war, at the same time he was secretly planning to have America enter that war, using the sinking of the passenger ship, The Lusitania, as one of his excuses.  The Lusitania was sent to the bottom with a tremendous loss of life with one torpedo.  It was learned many years later that it had been transporting munitions, directly in violation of international law, and that one torpedo had struck an ammunitions cache in the bowels of the ship, blowing The Lusitania apart.
None of this was unknown information to President Wilson, yet he used it as an excuse to send "our boys" to a European War, making it a World War, with the end result being that thousands of our finest men were sent into unnecessary slaughter.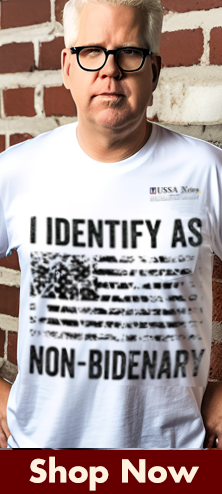 After World War One, I learned that Wilson did everything in his power to have the United States join the League of Nations, the globalists' first attempt at a world government.  Wilson's plans were thwarted by Congressman Charles A. Lindbergh, Sr., the father of Charles Lindbergh the aviator, who declared that joining such an organization would forever entangle America into foreign misadventures.
Franklin Delano Roosevelt, another Democrat, like his predecessor Woodrow Wilson, also secretly manipulated America into World War Two.  While publicly declaring that he would never send "…American boys off to war…" he was not only planning to do exactly that; he also ordered our Navy to depth charge German submarines while he had our Navy mine Tokyo harbor; two acts of war taken in secrecy and unknown to the American people to instigate Axis military retaliation.  Roosevelt's final act of treachery was allowing the Japanese to attack our battleships at Pearl Harbor, an attack he knew was coming one month in advance, for our Navy had already cracked the Japanese "Purple Code."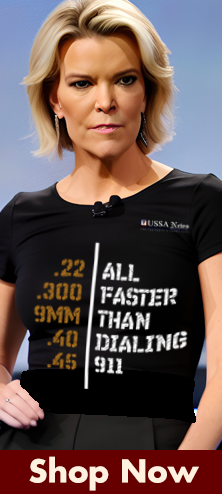 Sitting in his Oval Office, Roosevelt had hosted a secret meeting one month prior to December 7th with his favorite newspaper cronies, confidently telling them that we would be at war with Japan in one month.  Roosevelt later expressed surprise that the loss of life at Pearl Harbor was so great; yet he publicly blamed Admirals Kimmel and Short for dereliction of duty, and let the public hound both of them for the Pearl Harbor tragedy and surprise attack for which he alone was responsible.  For anyone who doubts this story, I suggest you read the excellent book, "Betrayal at Pearl Harbor."
After World War Two, it was Democrat Harry Truman that allowed his State Department and generals to betray our Chinese ally, Chiang Kai Shek, and prevent him from obtaining more ammunition so that the could defeat Communist Mao Tse Tung, thereby allowing all of China to fall to the Communists.
It was Democrat Lyndon Johnson who created the non-existent false flag event called The Gulf of Tonkin, an event that never happened, and used it as an excuse to invade Viet Nam and start another blood bath that ultimately killed over 60,000 Americans and over a million Vietnamese.
During this same time period, during the fight to integrate society especially in the South, it was the Dixiecrats (Southern Democrats) who attempted to build an impregnable wall of resistance to the idea of integration of Blacks into American society.  Racist segregationists and Democrat governors George Wallace and Lester Maddox both fought school and social integration (as did police chief Bull Connor), with firehouses and German Shepherds.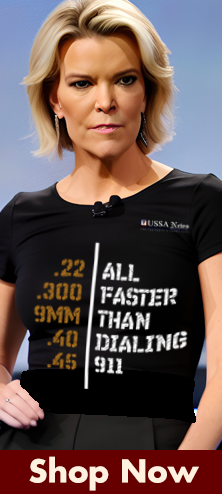 So that is a brief history of the duplicity of the Democrat Party, a party that justified spitting on Viet Nam veterans and Boy Scouts, a party where Ted Kennedy journeyed to Russia to actively collude with a Russian premiere to advise him how to win an American election against Ronald Reagan; a party that under LBJ (Lyndon Baines Johnson) created the so-called "Great Society" which destroyed all Black progress throughout our country and instead, created the mass Welfare state, to permanently, as Johnson so colorfully put it "…keep those "Nigrahs" captive of the Democrat Party for the next century."
Under Bill Clinton, I watched as the Oval Office was turned into a bordello, while Bill Clinton occasionally found time from raping and sexually harassing women to fly 26 times to Jeffrey Epstein's island to spend time relaxing with pre-pubescent teenage girls according to flight logs.
Then it was Obama's turn.  The president that could not find a "smidgen of a scandal" presided over the most corrupt presidency in history.  From smuggling guns to Mexican drug cartels and trying to blame the 2nd Amendment for his treason (Operation Fast and Furious); to allowing ISIS to expand throughout the Middle East because Obama thought they were "the JV team" and not a threat — until its became glaringly obvious that he had woefully miscalculated; to harassing the Tea Party by having Lois Lerner and her IRS sabotage this grass roots political movement; from wire tapping the phones of reporters and members of Congress (Operation Hammer); to sending $152 billion dollars in cash to the Tehran airport as a payoff to Iran's Ayatollah Khomeni so that Iran would not reveal the embarrassing fact that Seal Team 6 did not kill Osama bin Laden, but his double; the Obama administration was a merry-go-round that revolved from dizzying incompetence to hard-core unconstitutional criminality.
Then there is the interesting little episode in Benghazi, where the entire embassy was left to die rather than have it revealed that Obama and Clinton were smuggling Stinger surface to air missiles out the back door to "moderate" Syrian rebels.  Were it not for the intrepid Americans who gave their lives so that the embassy staff could escape unharmed (Glen Doherty and Tyrone Woods), more than 25 more Americans would have been killed.
Now bubbling under the front pages currently occupied by Joe Biden's million dollar payoffs thru Hunter Biden from a Chinese energy company, and a $3.5 million dollar "gift" from the Mayor of Moscow's wife, a new story may soon hit the media, assuming Deep State operatives do not censor it as they have previously done to protect Joe Biden.
A 20 year CIA veteran named Alan Howell Parrot has stated unequivocally that Obama/Biden had Seal Team 6 assassinated to keep them from revealing that ST6 killed Osama bin Laden's double, which explains why the body of this poor man was given a swift non-Islamic burial at sea with no DNA evidence taken.   An interesting sidelight is that it was an American Stinger missile smuggled out of the back door of our Embassy in Benghazi that blew up the helicopter carrying Seal Team 6.   Ty Wood's father, Charles Wood, has documented all the details of this treason.
Under Bill and Hillary Clinton, and the presidency of Barack Obama, American foreign policy was sold to the highest bidder, including 20% of our Uranium supply to Russia In exchange for a $145 Million dollar "contribution" to the Clinton foundation.
Bringing this litany of crime, corruption, racism and treason up to date, we learned that it was Hillary Clinton, thru the good offices of Barack Hussein Obama, who actually created, implemented and directed the "Russian Collusion" hoax after she was so ingloriously defeated by Donald Trump. Hillary orchestrated this false narrative in retaliation for Trump's victory, as well to hopefully create a soft coup d'etat to remove Trump from office by subverting the IRS, FBI, CIA, State Department and "Justice" Department thru her vendetta.
After putting our country thru two years of totally unnecessary turmoil, driving a 3 star general to bankruptcy, creating the climate for two bogus impeachments, and sabotaging the presidency of Obama's predecessor, it has finally been revealed thru the dogged efforts of Congressman Devin Nunes, Tom Fitton of Judicial Watch and attorney Sidney Powell, that these "Russian Collusion" charges were not only totally false but entirely made up and known to be false even before the Mueller investigation began!  Yet Hillary Clinton thought nothing of putting our country thru hell, costing us more than $40 million in expenses, and sabotaging our foreign policy for years as solace for her political defeat.
I could also mention the non-stop lies and endless harassment of such Democrat luminaries as Adam Schiff and Nancy Pelosi, but I think the picture I am drawing is sufficiently clear.  Just connect the dots.
Does this lead you to believe that I have now become a "hard core" Republican? Hardly. I am a Constitutionalist. I admire Republican principles and find them far more in agreement with my own, yet I am repulsed by so many spineless RINOs who claim the label of Republican yet violate the constitution as flippantly as their Democrat counterparts.
Nevertheless, the modern Democrat party has been taken over by the Socialist Marxists of the extreme Alt-Left, and they cannot be bothered to condemn either Antifa or BLM rioters who have looted, burnt, destroyed and killed throughout America's great cities.
Further, the Democrats have nurtured an unholy alliance between Big Media and Big Tech to actually CENSOR stories on the internet and on television about the Biden family's massive corruption to enable his illegitimate ascension to the Presidency.
The Democrat Party is perfectly fine with installing a person bordering on senility and easily controlled and blackmailed by both Russia and China who can deftly control the Biden presidency by leveraging their illegal financial contributions as well as threatening to reveal the pornographic images and sexual crimes found on Hunter Biden's laptop.
Trump was not perfect — no politician ever is, really.   But Trump is not a traitor, and he worked every day to achieve what is best for the American people.   That's why I had no qualms and no hesitation to vote for Donald Trump; it also explains why I will never vote Democrat again.
LC Vincent
Copyright 2021, LC Vincent. All right reserved.
[email protected]