By Conrad Rook.
What "color" are you? Well, if you happen to be White, you apparently are no color at all. In order to qualify for the perks of oppression and victimization in the new "woke" subculture which the pseudo-intellectual elites pontificate and postulate for the new rules of civil society, you cannot be White and be a POC , or "person of color;" nor can you be a BIPOC — a Black or Indigenous Person of Color.
The phrase "People Of Color," so often casually tossed about in the media, is a racist term meant to exclude Caucasians. This phrase divides our society by putting Caucasians in one group and lumping everybody else in the "other" group. It is divide and conquer. This categorization and separation of human beings by placing them into two distinct classes — White versus People of Color (non-White) has already achieved its main aim of mentally polluting those who cavalierly use and accept this term — they have divided us, and now they aim to conquer us.
Those using this term seem to subtly imply that "White" people are somehow different and apart from the rest of humanity, or the human race, as if they were not really a part of it. It essentially marginalizes and demeans White people by implying a hidden pejorative, while elevating POCs or "People of Color" as being more special and worthy of attention and acclaim.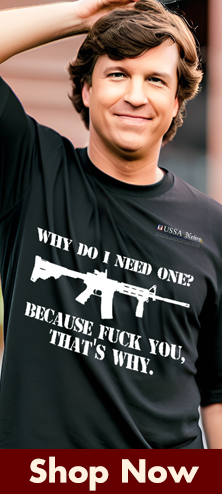 Subtly inherent and implied in the usage of these terms is the concept of inequality, as if life, karma or the "patriarchal power structure" (to use a favorite term of The Left) has conspired to consign those born non-White to a lower rank or caste in life, with the resultant placement of obstacles and hurdles, as well as a lack of opportunity. While this may be true in some countries, it is less true in America than any other country on Earth.
Try to think of one country that provides "minorities" and POCs — People of Color — with more rewards and opportunities than America. Simply, you cannot. All around you, whether you look in the professions, finance, politics, media, art, music, merchandising, scholastics — there is no area barred to POCs or BIPOCs, to use those truly oppressive acronyms of The Left.
The push for "Diversity" — as if it were somehow a virtue rather than being an inherent liability — is constantly advocated in business and academia. The truth is that "diversity" is often nothing more than a catchphrase used to promote actual discrimination against White Caucasian heterosexual males or females.
It is The Left's dogged insistence, thru the forced insertion of Critical Race Theory into every area of academia and business where they can find an opening wedge, that one's skin tone or color determines one's destiny as well as one's rank in the scale of "oppression" and therefore victimization. The darker you are, the more "oppressed" you are; the lighter/Whiter you are, the more you are perceived as an "oppressor." While granting that the people alive today had little or nothing to do with oppression of non-Whites in any way, The Left continues to bully and badger advocates of talent and merit that it is only thru the "Equity" of "Equal Outcomes" — despite unequal merit, effort or talent — that the world for POCs and BIPOCs can be made aright.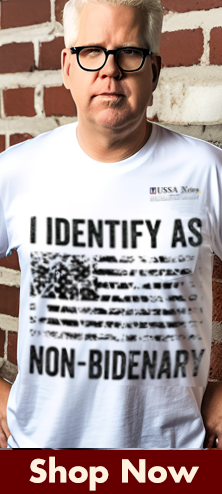 Here is a scientific news flash for all those true racists, especially Black racists, who are constantly pushing racial strife because they see everything in their world thru the lens of race: "White" is a color, just like all the other colors of the rainbow. In point of scientific fact, White light contains all the colors of the spectrum. To use one of the favorite buzz words of The Left, it is an "Inclusive," impartial color, favoring no single hue because it is actually composed of ALL colors.
"Black," on the other hand, is the absence of any color whatsoever. So in scientific reality, if a person were truly, completely BLACK, they would be no color whatsoever! Nor would they be able to claim POC or BIPOC status or perks!
Of course, black, white, and ALL colors in between are real colors in our physical world, because the reality is that WE ARE ALL "PEOPLE OF COLOR. "White" is a "color" — in fact, there are "officially" 52 shades of White that are considered "colors." Try to find a painting in an art gallery that does not use one of those 52 shades of white somewhere in that painting, especially in classical scenes or portraits. Try going into a paint store and tell the proprietor that all those cans of paint in different shades of white do not really exist. The same goes for black paint. You may as well persuade someone that the sky isn't blue. It is delusional as well as hypocritical.
Of course, the reality is that "White" people are no more white than "Black" people are black. The reality is that people of other "colors" are different shades of brown, yellow, red, even blue. We are all "People of Color." But The Left would prefer to camouflage this and cultivate racial animus against those in power, an increasingly difficult proposition as more and more BIPOCs gain entry into positions of authority while America crumbles around them.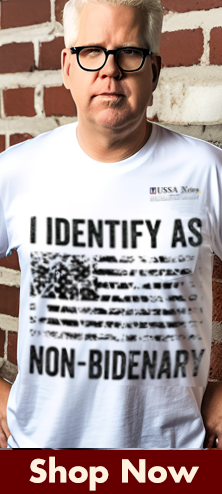 It is their fault? Is is something inherent in their color chart or genetics that crime, corruption and squalor in our major American cities seems to blossom around them? No, it is their POLITICS! It is their system of thought — and the primary vehicle for their failure is their predictable propensity for blaming all their problems upon the White Power Structure and "systemic racism" rather than their own idiotic social theories.
You can see the evidence of this pathology at work across once great American cities — in New York, Chicago, Los Angeles, Baltimore, Philadelphia — that are run by Blacks who actually occupy most positions of power. But it is not Blacks or POCs that create the chaos we all see; rather it is their political philosophy of blaming "Whitey" rather than face the root cause of their failure — their system of thought!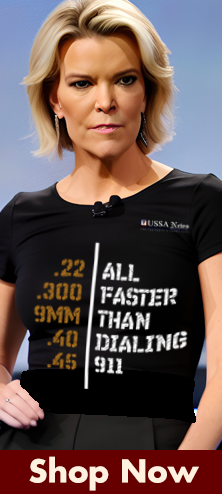 Let us examine, for instance, the one POC minority that seems to be invisible because they are so successful, despite obvious handicaps which indigenous Blacks or BIPOCs do not have to endure or overcome, despite the adversity that they so often endure — I am speaking, of course, of Asians. Many Asians are not born here, do not know the language, have a completely different alphabet, a completely different culture, and yet within one generation they succeed brilliantly in school, the arts and the sciences, so much so that "elite" universities like Harvard and Yale actively discriminate against them to keep their numbers sufficiently low to allow other BIPOCs into their university system. If any "POC" — person of color — has any legitimate reason to decry racial prejudice in America, it is Asians!
And yet how often do you see any Asians randomly attacking Black old ladies walking down the street for pure sport? or throwing them in front of a speeding subway train? How often do you see Asians burning, looting and vandalizing businesses? How often do you see Asians committing crime of any sort? The answer is "almost never." Why is that?
It's called CULTURE. Asians, in general, value hard work, learning, and achievement. They do not disparage these virtues as "acting White" or "emulating Whites" or trying to "go White." They correctly perceive these virtues as a means to gain what is of true value: dignity, self-worth, accomplishment and achievement. In short, making their neighborhood and their world a better place for their children and for the continuation of their culture to enrich all of society. It all comes down to a what you may call "Mind Set."
Leftists would like to create a world of constant conflict between the races, pushing Equality of Outcome despite differences in efforts, talent and abilities. Leftists want to blame the lack of Equality of Outcome on White oppression and "racisim" rather than squarely face the REAL cause of the problem — a mindset based on perceived oppression and consequent failure as a given.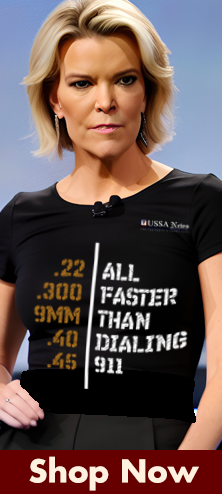 This is self-sabotage at the most basic level, and it is pushed by the "woke" Marxist stooges who think they are actually helping BIPOCs when what they are really doing is creating yet another generation of angry, hostile, dependent Blacks. Rather than fighting for true equality under Law, Leftists want equality of outcome rather than opportunity as "proof" that there is no further racism in the "system" — whatever that "system" happens to be.
Think about the idiocy of this idea. Would you want to have brain or open heart surgery done by a doctor who gained his/her credentials by being advanced because of their skin color rather than their merit, accomplishment or expertise? Would you allow yourself or your loved ones to fly on a plane with a pilot who gained their wings thru their skin color rather than their talent and ability? Yet that is exactly what The Left advocates and hopes to achieve — proportionate numerical equality despite any disparity in talent, merit or achievement!
Here is an interesting question to ponder: Will White people be granted special rights, privileges, quotas and "set asides" when they become a "color" minority in their own country? It is estimated by the U.S. Census Bureau that by 2044, Whites will be a minority in the USA, Germany by 2060, and Sweden by 2070. Will Whites be awarded or even recognized for their "minority" status as they have done for POCs, or does the pendulum of the color chart only swing one way — to the Left…
Or will we all finally realize and admit that society is made better and more cohesive by advocating the advancement of all people on their merits and abilities rather than their skin tone?
Inquiring minds would like to know!
Copyright 2022, Conrad Rook, All Rights Reserved
contact: [email protected]