Written by Steve Cannon for USSA News.
Most of us were waiters working our way through school at some point in our lives. Not a glamorous job but still respectable nonetheless. I was a waiter and I wasn't the best, but I wasn't bad. The job was simple; dress neat, take the order, deliver the order. The end. Today's waiters are a different story.
I've been to many restaurants in the past ten years and I think I've had two good experiences. A typical night out goes like this:
Hi, I'm Mary and I'll be your server. (I don't care.) "My wife will have the steak medium-well. Please ensure the cook double-checks this please." Dinner arrives with the salads and the appetizers, all at the same time. (Of course.) 30 seconds goes by and I'm on bite number one… How is everything? Can I get you anything? (No, go away so we can enjoy our meal without talking to you. (Of course my wife's steak is raw. )) I'm now done and the check is dropped on the table. Would you like any dessert? (As the check sits in front of me.)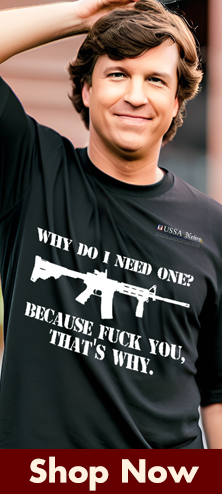 When I was a waiter, the meal was about the customer and not about the waiter.
– I don't want to know your name. This is not about you.
– Listen carefully to our orders and requests and follow through.
– Bring each course at the appropriate time. This is your responsibility. Ensure you time the salads, appetizers, and meals accordingly with the chef.
– You should be watching my table from afar waiting for me to raise my hand or turn to look for you if we need something. Outside of that, assume everything is perfect and leave us alone.
– I do not want to have a conversation with my waiter, this is why I brought my wife to dinner.
Dropping the check before we've completed our meal is rude. Quality of service will go farther than quantity, IMHO.
Don't even get me started on fast food chains. They don't listen at all! Everything to them is done by rote and force of habit. My wife and I will be eating home more. Good thing she's a great cook!