I am a recent former Trump deranged Liberal. I was embedded with the now defunct U.S. Trucker Convoy covering as an independent journalist trying to show my liberal friends that their media is lying to them. I would like for all liberals to view my video editorial, but it is currently very hard to get an ad placed especially considering this content runs counter to their narrative. The following is the link to the 8 minute video where I demonstrate the shameful and destructive way our democratic leadership behaved during Trump's presidency and make a plea to my liberal friends to VOTE THEM OUT! I've also included a very short written explanation describing my journey to this point. Thank you for any consideration!
This former Trump deranged liberal will NOT be voting democrat for the foreseeable future.
I've leaned left politically my entire adult life… until recently. The nationwide riots in 2020, spurred on by the tragic death of George Floyd, was likely a major turning point for me, but certainly not in exclusivity. At the time, even though I felt Chauvin had acted negligently and callously, I couldn't understand why, yet again, the media insisted on injecting race into the dialogue without any substantive basis. Barring actual evidence of Chauvin's racist motives, wouldn't this type of careless reporting only serve to heighten tensions and make matters worse? And regardless, the massive rioting and destruction was only going to distract from any real issues anyway, as it unnecessarily claimed innocent victims in the name of a cause overshadowed by its own destructive methodology. Do the George Floyd riot victims get to have their own nationwide temper tantrum now? Seems like a never ending cycle of violence to me.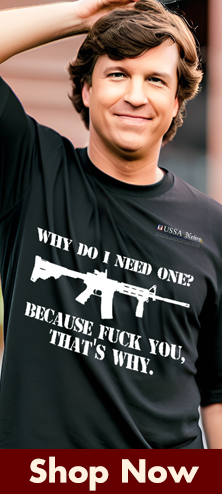 As I said, this wasn't the exclusive breaking point, but I was getting very concerned about the fact that I could not find a fellow liberal friend who was willing to simply condemn the rioting, NOT the peaceful protesting, just the rioting! Something was different. While I would expect this kind of disappointing response from maybe a handful of my democrat voting friends, there seemed to be no exception now. The most moderate response I might hear went something like this, "well, rioting is bad… BUT…"
"No," I finally started saying, no "BUTS". I was also noticing my fellow libs taking almost literally everything Trump said out of context. I mean, I hated the man too, but he either did or did not say a thing. I again tried to plead with them. "If we embellish EVERYTHING Trump says, do we not run the risk of losing credibility?!" I still considered myself a liberal at the time, but was receiving a kind of push back that was uncharacteristically aggressive. I recognized it. It was something I had experienced in my life before and it chilled me to the core.
I grew up in an almost cult-like Christian religion. I often tell friends we were a couple of steps above Quakers. I love my family, but the absolutist mentality never really stuck with me. There were questions that I had for my parents that simply were not allowed to be asked. In fact, the questions themselves would often elicit anger and a swift rebuke. I didn't have the right to ask that, I was told. So, I defected and gravitated to a much more liberal ideology where I thought science and facts mattered. I felt much happier and at home for decades… and then Trump was elected.
My spouse and I were those Trump deranged liberals that murmured behind our conservative family members' backs and secretly plotted to shun them completely. "How could they have voted for this orange charlatan?!" First big surprise? Most of them hadn't. It was actually kind of heartening. Most of my conservative family members and friends had NOT voted for Trump in 2016 and yet they often seemed to offer a kind of soft defense of him.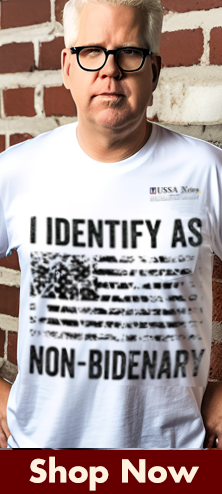 The more I received push back from my liberal friends on what I thought was just simple common decency, the more I had that familiar nagging feeling. It was a nagging feeling that would lead me to go on an adventure of reaching out to the most ardent Trump supporters I could find and ask them what their problem was. Long story short, I finally had to admit I was making more productive inroads talking to Trump supporters than I was trying to convince my liberal friends that rioting was bad. Where I was losing liberal friends for not completely aligning completely with their talking points, I was making new conservative friends… and I didn't have to agree with them! We disagreed on abortion, religion and a multitude of hot button issues and yet the conversation remained open. And I was gaining insight into the way liberal media skews statistics to make their viewers think minorities are "disproportionately" treated in ways that somehow prove a racist ether permeates all that is America. I was made to realize how disingenuous and even racist it was to fixate on race when it served a social justice narrative but discard it completely if it was even remotely associated with a conservative viewpoint. I've never been one to think that all people of a particular race think alike. I can't imagine something more racist, but then again, as a liberal we're to believe it is only acceptable for black Americans to vote one way and one way only?!
That nagging feeling was telling me something was amiss here. Had I left one religion to join another? I'm a person who went from being conditioned to believe in an eternal life to being very content with the likely reality that life was simply over when you die and so I typically do not suffer people who can't even imagine that they might be wrong. The least I could do was have the courage of my own convictions.
It's a little embarrassing to admit, but one of the first clues that cracked the dam was going back and watching Trump's press conferences after the Charlottesville riots. Like many of my liberal friends I was just certain that Trump said there were good people on the side of Nazis, but he didn't say that. I also came to find out that Charlotsville was not the monumental racist flashpoint the media wanted us to believe it was. If anything, it proved this country has moved way beyond that and what strange fringe that is left still espousing racist adjacent ideas is so small that even with a national spotlight they could not hardly muster to coalesce a couple of hundred people or so. Counter protestors outnumbered the white nationalist and neo Nazis from anywhere from 5 to 1 to 10 to 1 that fateful day. Everyone was armed to the teeth and no one was shot that I know of. When the crazed driver made the fateful decision that would ultimately end Heather Heyer's life and injure many more, the rioting all but stopped and Charlotsville had the quickest medical response to an emergency of its kind in all its history. There were even reports that proud boys and BLM counter protesters began having a dialogue and no matter who you were the consensus seemed clear, the murderous driver had gone too far and no one wanted to be associated with him. The following year the alt right leader who initiated the protests-turned-riots from the previous year attempted to return and memorialize the event but was met with so many counter protesters he didn't even take a step out of his vehicle. He saw he wasn't welcomed and just drove away. Outside of the tragic death, I'd call this an overall win for anti racism, but Trump was still president and the media needed fear.
Another gut wrenching turning point for me came with the disastrous covid response. I'm a germaphobe and so initially I was as scared as anyone. We wore masks and cleaned our groceries off, but when I saw the first social media comment suggesting we ALL should be MANDATED to wear masks, I knew the beginning of the end was fast approaching for me with regards to my political affiliation.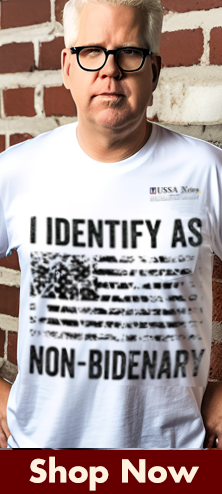 What was happening? Was Trump derangement really a thing? Why couldn't my liberal friends think for themselves anymore? The people that I thought understood how dangerous a theocracy could be were suddenly embracing a theocracy that seemed centered around rebelling against anything "Orange Bad Man" said or did. I truly feel like we may have had some life saving therapeutic protocols in place had Trump not mentioned them himself. I believe the pharmaceutical companies knew once Trump said it, demonizing cheaper potentially life saving generic drugs would be so much easier. Whether that's true or not my liberal friends simply didn't care and this is certainly one of the big reasons I will not be voting democrat for the foreseeable future. I challenged my poor lost liberal friends to ask themselves why they're reacting with knee jerk disgust and immediate aversion simply because Trump said it. Shouldn't they be demanding we pursue every avenue in order to save lives? This quite frankly sickened me. What had happened to them?
I wouldn't exactly call myself a Trump supporter now, but my liberal friends are missing the point that is Trump. Virtually all of America was worried about a Trump presidency, but as it turned out Trump is the kind of disruption our American political landscape clearly needs and nothing solidified that more than the behavior of democrats, liberals and progressives post Trump's election. Will my liberal friends ever look in the mirror and ask themselves why people are choosing Trump over them?