By: Eileen Griffin Ray, Ph.D.
The world looks to America for leadership. Today what they find is leadership lacking and exploitation opportunities. A power vacuum will not go unfilled for long and certainly not while there are those with ill intent willing to engage. How quickly we have seen evidence of this reality. From Afghanistan to Ukraine to multiple economic issues, what has been missing is leadership and decisive action.
Indecision and an inability to execute is a failure of leadership. Decisions made thoughtfully, carefully, deliberately, and with underpinning of intelligence, awareness, principles, and ethics are essential for a successful organization or endeavor. As Biden's decisions, or non-decisions, continue to drive America downward towards disaster on multiple fronts, commentary on decision-making and leadership seems warranted.
President Joe Biden (D) was elected with a long public record and Americans were aware of his history. While he may have some valuable skills, leadership does not appear to be one of them. He is certainly not alone. There are many in the political class who do not seem suited for the role they were elected to. The pandemic pulled back the curtain on political power and control from the federal to the state and even local levels. While some rose to the top, many sunk to the bottom becoming villains and tyrants or incoherent cowards. Some of the most tyrannical were also the most hypocritical demonstrating the glaring leadership defect of not leading by example.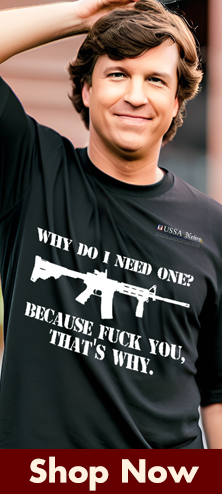 Leadership requires sacrifice and service. Good leaders consider first their followers and other stakeholders. They do not prioritize their own interests over the interests of the individuals and organizations they serve. Successful leaders analyze opportunities and consequences, evaluate risks and rewards, and consider gains and losses to all those involved. They use their thoughtful judgment, seek relevant and informed input, and arrive at a decision in a timely manner. Once the decision is made, they own the outcome, for better or worse. Placing blame, avoiding uncomfortable conversations, and sacrificing sycophants is unacceptable to a true leader. Is this the profile of the leader we see in our political class?
When we look at many of those in leadership roles at the highest levels of our government, it is difficult to accept that they are in those positions solely driven by a desire to sacrifice and serve others. The longevity alone should provide us with a clue. Retirement is a concept well known in most organizations and industries. In politics, however, it seems to be completely foreign. While most people plan for retirement, aware that their contributions and capabilities diminish over time, politicians often hold tight to the reins of power as long as possible.
The average age of retirement for Americans is 61 years old, Retirement News Daily reports. According to social security, "normal retirement" is between 65 and 67 years old, depending on birth year. If a person begins their career in their early twenties, the result should be a full and fulfilling 40-year tenure. We currently have a President who is 79 years old, a speaker of the house who is 82 and, as the Washington Post reported in June of 2021, we have the oldest Senate in American history. Both Senator Dianne Feinstein and Senator Chuck Grassley are approaching 89 years old. There are five Senators over the age of 80 and 23 members in their 70s.
It is understandable that, once introduced to power, one cannot easily withdraw from its intoxicating embrace. Their purpose, thus, is service of self, as opposed to service over self. Honest, authentic leaders would want the best outcomes for followers and constituents, not just the optimal opportunity for themselves.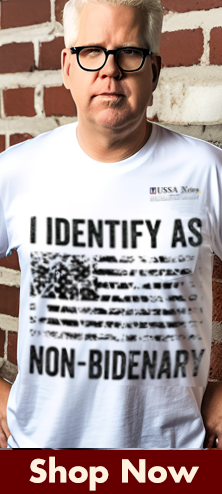 Longevity is just one issue. Competence is another. Elected officials who demonstrate incompetence through a series of bad decisions should consider seeking a different career path. After a pattern of failures and signs of poor judgment, constituents should seek a more capable leader. Incompetence should not be rewarded with incumbency, yet voters often elect people who clearly are well past their prime or well beyond their capabilities. It is the responsibility of "we the people" to select our leaders and we should select them carefully and with a set of criteria applicable to the role. An executive level leader, such as the President of the United States, must clearly demonstrate leadership traits to be rewarded with our vote and entrusted with our future.
We should not take our civic duty lightly. We need to understand the responsibility to ensure our country's success by seeking successful leaders while avoiding elevating tyrants and villains. In any election, it is our job to look beyond the candidate's smile, personality, enticing rhetoric, or promises we know they can't keep. We need effective, authentic, and ethical leaders running the most powerful and prosperous nation in the world. It's our responsibility to recognize them, and vote for them.