Written by Steve Cannon for USSA News.
If you're a conservative and have an account on Twitter, chances are you've seen the effects of Twitter's latest site-wide shadowban. Several conservatives keep up with their analytics on Twitter and are seeing a huge decline in interactions and engagements with their accounts.
Shadowbanning is a way of blocking users on social media platforms without notifying them. Tweets from a shadowbanned user still appear to those that follow them, but don't show up in search results or anywhere else on Twitter. All the features under your account are essentially cut off, stopping all interactions from happening.
According to Zero Hedge, Twitter VP of Trust & Safety, Del Harvey said that the filtering algorithm looks at things such as how often a user is blocked by other users, muted, or complained about vs. receiving positive interactions such as "favorites" and retweets.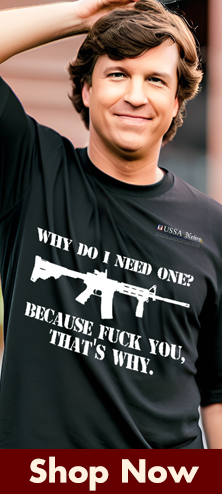 Possible reasons for the QFD (Quality Filter Discrimination) to be applied to your Twitter account include:
Following people who have been reported too often
Being blocked by too many people
Frequent interaction (comment, like) with other accounts that have had QFD applied to their account
Being reported by too many people, (even reports where Twitter doesn't find you in violation)
Following accounts that have been blocked by too many people
The account Gab.ai (@getongab) posted a tweet with the link where users can see if the "quality filter" has been applied to their account:  https://shadowban.eu/ and encouraged users to comment with their results.