WHAT IS GOING ON?
The trucker convoy protest has made an amazing amount of progress, so much that I would not think is even possible. As someone who has been trying to get the word out to the masses from early 2020 I would like to offer some advice which will serve the truckers well.
I am not going to offer advice from the logistical perspective as I don't see any way to improve on this, the effort seems to be a grass roots movement which is legit and considering the harsh conditions Canadian truck drivers have to deal with, even though I live in sunny England; I am not going to be teach a truck driver on most practical levels. They have to drive across some the longest roads in the world, through some of the harshest conditions imaginable; freezing rain, tornadoes, hail storms, dust storms, strong wind, heavy snow, intense cold and on occasion high heat 🙂
The Canadian Truckers face the Following Problems:
Financial Censorship
Censorship on Social Media and the Media
Harassment from Law Enforcement
Unintended Consequences
SO WHAT PRACTICAL ADVICE CAN ANTILOCKDOWN OFFER?
There are few improvements that can be made to the Canadian Truckers efforts, but the few improvements are very significant. I will list these as follows: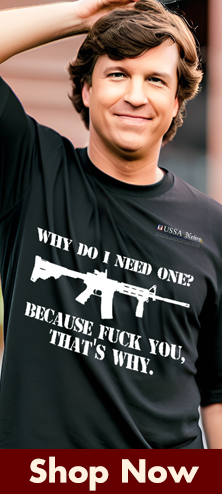 SOLUTIONS FOR FINANCIAL CENSORSHIP = CRYPTOCURRENCY
This is an area we have a lot of experience in, the Government despise the fact that most people who are right thinking, are supporting the truckers convoy and have been kind enough to donate money to support them.
Unfortunately using GoFundMe is not the answer, and I hate to break it to you; neither is GiveSendGo or any payment system which embraces the legacy financial system. The fact is they are all vulnerable to being shut down whether they like it or not.
Every payment gateway that is used in the legacy financial system is vulnerable to government pressure, they are codependent.
This gets worse, by using these platforms, you don't just run the risk of having your money seized at the click of a button you risk not only losing your money, they will also in the case of GoFundMe steal the money outright and give it to the communist charities who are basically enemies to anyone who stands for freedom! This explains it well.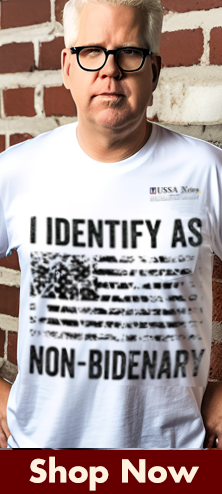 The government are not only going after freezing the bank accounts of the organizations who receive donations but also individuals including the people who donate.
So How Should You Go About Using Cryptocurrency?
We covered this in more depth in our Business Advice Page but in summary I would recommend you embrace the two following crypto-currencies:
Pirate Chain – ARRR and Monero – XMR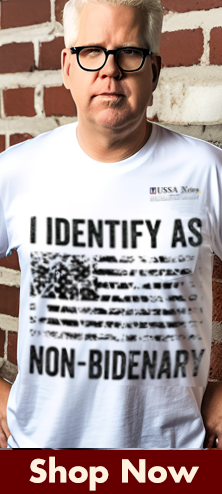 What the point of using Pirate Chain or Monero, Why not Bitcoin?
Pirate Chain is the most anonymous cryptocurrency, I would recommend looking this up on YouTube or better still Odysee / LBRY.. Crypto Rich covers this in great detail.
The reason why this is significant is that Bitcoin is great in the sense that it is basically unstoppable, and cannot be stopped by government; they would have to turn off millions of computers to stop it. If they could do it they would have done so a long time ago.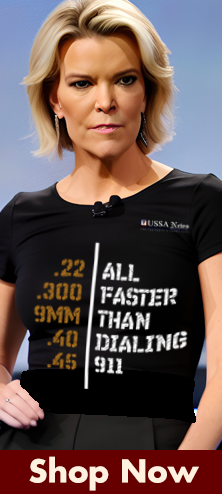 The drawback to bitcoin is it is an immutable database, all someone needs is the donation address and they can see how much you have and where the payments came from.
Privacy coins like Monero send the transactions around using a cryptography called ring-ct signatures, so it's like when Hitler or Saddam left an event with their body doubles, an enemy would not know which one to shoot. Monero sends 12 transactions and only one gets to the receiver, the others go back to you. When this is happening on each transaction, it becomes impossible to know where it came from or where it was sent to.
Cyphertrace made claims they were able to trace the payments, this is false and was explained in a great series you will find on YouTube called Breaking Monero if it is no longer there I am sure it will be posted to Odysee / LBRY.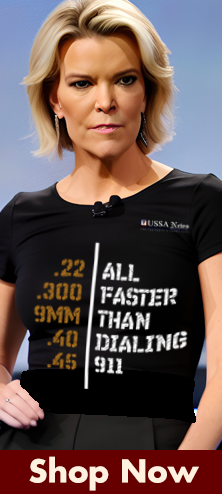 And if you take the attitude that I do that 'follow the money and you'll find the truth', the IRS still is offering a $600,000 reward to anyone who can break it, and this money never sits on the table for long, let alone two years.
Monero are increasing the anonymity set from 12 to 128 soon, so good luck with that 😉 and as for Pirate Chain, their anonymity set is over half a million, and for people who claim Pirate Chain is junk are very mislead, their project has now been given a third party peer reviewed audit Pirate Chain Peer Reviewed Audit.
Another benefit to Pirate Chain, is not only can people donate to you using the best privacy, security and encryption out there, they can also include a message (limited to 512 characters) where they can send their personal gratitude and information that may be helpful to you.
One thing to consider is, when people realize their Bitcoin gains can be so easily traced by the IRS or Inland Revenue, imagine how much Monero and Pirate Chain will increase in value when people realize the benefits to financial privacy and avoiding financial tyranny.
Further Information Recommended for People Interested in Monero and Pirate Chain.
---
CENSORSHIP ON SOCIAL MEDIA AND THE MEDIA
Unless you are living with your head in the clouds, you will have noticed that the targeted censorship of people who question vaccines, lockdowns, masks or any of the mandates are censored to a level most of us have never witnessed before.
There is no point in bitching about this here as I have focused this article on solutions not complaining, but I will briefly mention the obvious issues to using social media:
Dangers of FBI-BOOK (Facebook)
Your Facebook Pages and Facebook Groups can and will be shut down at the click of a button, so if you build up thousands of supporters, followers and friends who support you; weeks, months or years of effort can be destroyed in an instant. All communication will be lost. And don't worry, Facebook will still hold all the information at their end. Not because they want to hand it to the law enforcement and put you and your members on a law enforcement database for wrong-think, no they are doing it because they love you 😉
And I get it, sure; for a movement you need to build a big following, and that is easily done on platforms like Facebook. But you don't have to stay there!
I would recommend encouraging your friends, followers and members etc to join Flote! It is a well designed interface, easy to use and has a great community of freedom orientated people there; and more importantly a great team behind it, who are principled and stand for freedom of speech!
There are many other things which I love about Flote, the Terms of Service are a great example of this. https://flote.app/en/rules
No spam
No doxxing
No malware
No username squatting
Adult imagery that contains nudity must be marked with an #NSFW tag. If the imagery is in a user's avatar or header image, #NSFW must be placed in the user's bio.
Impersonation accounts are not allowed. Parody accounts must be marked as such in a user's display name, username, or bio.
You must be at least 13 years of age to create a Flote account.
For obvious reasons I am not going to paste in the Community (Communist) Guidelines of Facebook or Twitter, but I have seen shorter novels.
You can also import all your Facebook date into Flote too Flote Import Data Page So if you are deleted from Facebook, at least your photos and memories will not be deleted.
Another indicator of Flote being very well principled is the fact they have been taken of the Google Play Store, which tells me they are not willing to comply with big tech and their controlling behavior.
For the time being you will need to run from a mobile browser or get the Android APK directly, but soon they will be launching the app on the F-Droid App Store which means that the code MUST respect the users privacy and the code is public domain too so there is no chance of anything nefarious running in the background!
Dangers of Telegram
Now I have to be fair here, Telegram from what I can tell cannot be tarred with the same brush as Facebook or Twitter, and has a great user-base where you can meet and communicate with many like-minded people, however, it can still be leaned on by governments and their agencies and is centralized, so if you get removed from Telegram or Telegram gets shut down you will be cut off from all your friends and contacts.
Again like with the solution for Facebook which I mention above, do the same with Telegram; build your community there, but also encourage people to join you on something like XMPP.
On our Networking Page we provide a great guide to using XMPP which is the best and secure way for you to communicate, it is free to use our service, and if you want to really be independent you could even set up your own server.
Other Social Media Platforms
We cover some on our Resources Page but other than the ones mentioned there and above I would just state the obvious with the big tech platforms, use with caution.
As for alternative platforms Gab is a good alternative, but I prefer Flote.
Work on the assumption that many means of communication could be shut down, either by hackers, three letter agencies, Cyber attacks (see my post on the Facebook black out a fem months ago below) or even at the cellphone provider level like what happened in the Arab spring!
The Real Reason for Facebook, Instagrams and WhatsApps Blackout
HARASSMENT FROM LAW ENFORCEMENT
One advantage for the rise of UnSocial Media has been that the Police have been made more accountable, but it's not always possible to have your phone to hand. A Spy pen like in the image below in your shirt pocket can be a good way to make people like the Police more accountable and will also protect you from false accusations.
The pen above can be bought from Amazon for under $30 CAD here is an unaffiliated Amazon CCTV Pen.
Dealing with the Police
The advice I would give is to be polite but DO NOT COMPLY In a previous post Dealing With Authority I outline a lot of techniques that have served me well when dealing with professional busybodies.
I remember listening to one of the Australian Truckies mention that if you remove the bolts that are needed to tow the trucks it makes it even harder for them to move, but I am sure there are much better qualified people on this at the protest than me so other than that I don't have much more to offer in this area, other than to remain calm and when dealing with anyone who is trying to get a reaction, try and get through to their human side and avoid taking the bait at all costs.
WHAT DO I SAY TO PEOPLE TELLING US TO GO HOME?
What do I say to people telling us to go home and what about Unintended Consequences?
In short, if they have no alternative solution to offer tell them to piss off! This may sound harsh but it is not the truckers at fault for any unintended consequences.
The fact is, the people to blame for this drastic action are the idiots who believe everything they see on the Tell-Lie-Vision and the average person who went along to get along, who thought that they could comply their way out of tyranny.
As this is focused on solutions, make sure like minded people stick together and do what you can to help your community and DO NOT LOOK FOR GOVERNMENT SOLUTIONS! Talk to business owners, and see where you can offer remedy (only if it is a business not supporting the governments tyranny of course)
I must add as an observer, most people are seeing through the lies of the media and government, they see crime has dropped and people are not being terrorised and appreciate how well organized the truckers have been!