By Truth Is Unbreakable.
You are still deceived when you still fall in the false left/right paradigm thinking that selecting one banker bought puppet from the next will solve this and that problem. The same applies at the state and local level. They say one thing and after they are selected into office, they do the opposite as they are bought and paid for by corporate and central bankers, and would create more government control. If voting really made a difference, the evil controllers wouldn't allow us to do it. The same applies with protesting, as that only goes so far and paints a big target on your backs. Ultimately, it's mass noncompliance and taking action in your daily lives that count more so. Depends if you actually practice what you preach and don't bow down to tyranny, you stand on morals and principle. Others back you up. Can't say for those conformist order followers and those who felt the need to comply, but refuse to stand for liberties as they consent to peaceful slavery. You can't comply your way out of tyranny. You can't change those who refuse to apply themselves. As you will always have those who are conditioned to accept slavery and genocide, but some will go after those who don't conform to their ways of doing things. You want to talk about cognitive dissonance, willful ignorance, and mass psychosis. Change is hard, it's not easy, it's a process.
Can't expect everyone to operate the same as you do. But I will blame those who knew better about the evil they are committing, the tyranny the fuel, via following orders but still go along with it because they had to and other excuses as ignorance is no defense. With the way things are going, we don't have the time nor the patience as more are suffering and die not only by the hands of the evil doers, but for those who knew better and/or know what's going on and so forth and did nothing.
What's with paying off the rich people and the mass secret societies, and the tier 4B? Yet, you are telling us not to be greedy, what's up with that? Thought we are supposed to be doing away with these societies and a return to obeying God.
Beware of those who spread New Age, who these people claim to live hundreds of years, when it becomes all about themselves and extending their life-span, divination, and powers. What are the consequences of using that for good or evil and more? Beware of whom you listen to and beware of their fruits. Even the Churches under 501c3 and such are Government controlled via "organized religion" and will only promote mainstream Christianity, practice pagan holidays as materialism and more, and never the deep truths. There will always be false prophets out there deceiving the masses. That's there are Bible study groups and other groups that truly examine God's word and apply to our daily lives. It's your choice via free will if chose good or evil. Anyone can agree that God is within us, he created us perfectly and wonderfully made. None of us are perfect, but are working to improve ourselves and do what we can to stand on truth and on principle. Some know how to connect from within and others don't. Don't forget our bodies are our pharmacies are created by God. It's true when you have a cold/flu, spit, sweat, and other body functions are our body's away of detoxing the toxins from within, otherwise you're not in good shape. There are plenty of things one can do to improve one's immune system naturally. When you have a cold, which I had recently I took plenty of vitamin C, D, Zinc, did the chopped garlic one tablespoon with organic honey once per day as this speeds up the cold process and your senses are heightened, chugged honey to help with my sore throat, fluids, running niagara nose falls, fluids, a little of aspirin, and rest. Everybody is different of how their colds/flus operate for them. Beware of the controllers and fear mongers how they continue to get people to fear what's always been around for many years. We've been lied to about history and whatnot. What we think we know, as there is more than meets the eye.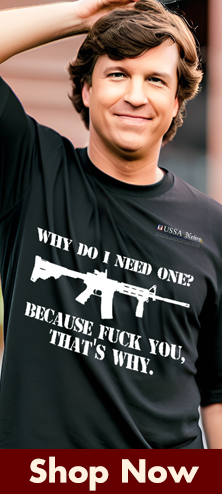 When you have those who repeat them same talking points and have on the same guests, but not from time to time have someone on with a different viewpoint who thinks critically and rationally. Am really tired of the BS and am not the only one who feels the same way. As each of us can only do so much and can't do everything nor have the resources thereof. If you good guy groups and white hats are supposedly for real and are on the side of God, you would've had this done not make up more excuses as usual and dragging this out for years. What happened to obeying God's commandments such as Love thy neighbor as thyself? Stick to the truth, the whole truth. Lies destroy big time. There's always a better way of handling this or that. But don't take too long because truth, trust, and loyalty matters. It's the choices we make determine this and that outcome. Without our consent to these
tyrants, they have no power over us. Why are you relying on a Quantum computer to dictate what should you do next, then claim it's God's time or yours, you tell me? Who determines the supposed 80% awakening level, specifically or all around? Just so you know people' attention spans are short and so few each of us are going to agree on because we all operate differently. If the people haven't acted against the evil doers, they won't act now because they rely on someone else to do it for them. When in fact mass noncompliance is only part one of how to end this.
Who is to say if the Nesara/Gesara does happen that people end up reverting back to doing things they've been doing their whole lives whether it's good or evil. So far, the current system has not switched to Tesla free energy nor could be understood how this will power what we have currently? What proof does this and that work as advertised? Don't forget those who would freeze to death due to no energy? What's really being done to help these people, or more breadcrumbs as usual? While some still wait on that false savior that would end up destroying them at a faster rate. Face it there won't be a full utopia on Earth, as you will always have good and evil out there. The culure needs to change for the better, including developing a stronger nuclear family unit, depending on the people may or may not change their ways. There are some out there trying to help out those who can't help themselves, including being a father or mother figure as well.
Those who know better and continue to play God always ends badly. Not everyone will be at your level of awakening, understanding, and so forth. Everyone operates differently and have our own set of talents, doesn't mean it's right or wrong. Can't help everyone nor have the resources thereof. Don't you agree? Am very tired of the lies, deceit, and the hope thereof that continue to destroy. Don't care if those believe it's a movie or not, you know better and are allowing this insanity to continue for your own benefit under the guise of safety is pure ignorance. Because the way we are going it's not good. Don't want to hear the excuses, so and so said, etc. Pay attention to what they do via actions that count. What do I need to do to get the supposed White Hats attention, are you listening to what we have to say or you just don't care after all of this time? Why are you allowing more people to suffer to die or is that part of the plan? Is it really God's time or yours? Prove it that you are really removing the evil doers from society. Do you plan on dragging this out for years under the guise of not enough awakening level via your perception level are the only thing that matters? If that is the case, you know playing God will end badly for you. The evil doers and their minions will fail miserably. Which side are you on God or the Devil, as playing these psychological operation mind games is very bad. So many need real hope, relief, and need God and Jesus Christ. That can't come soon enough. Any questions, you tell me?