By L.C. Vincent.
The race for the governor of Virginia was expected to be a walk in the park for Terry McAuliffe. After all, "China" Joe Biden supposedly "won" Virginia by over ten points during the last presidential contest. Plus McAuliffe had already been governor once, and he was running against a Republican unknown by the name of Glenn Youngkin. Yet the race for this governorship, far from being a shoe-in, turned into one of the most amazing turnabouts in recent electoral politics, for the simple reason that voters on both The Left and The Right finally found common ground: their children!
Terry McAuliffe had the audacity to declare that parents should not be involved in the education of their own children because he was tired of parents interfering in the programming and indoctrination of their (the government's) youth. Unfortunately for McAuliffe, the concept that the government actually OWNS the children who are unlucky enough to have to go to government run public schools did not sit well with Virginia's voters, who dumped McAuliffe out on his "woke" posterior, despite having icons such as Barack Obama, Kamala Harris and "China" Joe Biden putting in personal appearances for him in an attempt to label this parental uprising as a racist reaction to the teaching of Critical Race Theory.
Possibly to inadvertently seal his fate, McAuliffe had actually lied by publicly stating that CRT was not being taught in Virginia schools, despite the fact that the Virginia Department of Education had made specific references to this very subject matter as far back as 2015!
Naturally, the "patriarchal" concepts that children actually belong to the parents who birthed and raised them, rather than being pawns of the Federal Government and the teacher's unions to be used as fodder for social activists movements like Antifa and BLM gained traction with a huge swath of parents across the entire political spectrum. To put it mildly, the idea that government (public) schools have some sort of "right" to teach racism while exposing children to blatant pornography from books so lewd that school boards refused to listen to them being read in public became a burning issue, catching brain dead "woke" "progressive" advocates entirely unexpected and unawares.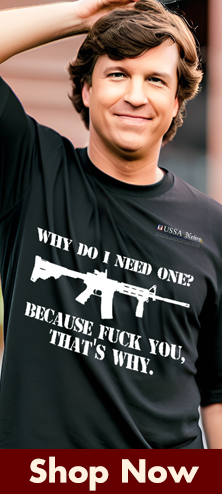 A preview, of sorts, of the kind of destruction being imposed upon our children was made available to parents by the imposition of the infamous "Common Core" curriculum pushed by Bill Gates earlier in this past decade. Anyone familiar with the active principles of "Common Core" can easily recognize that it is actually designed to stunt all learning and growth. In fact, it is designed to kill the pleasure of learning for the average child.
"Common Core" destroys a child's ability to read and comprehend what they are reading; it destroys a child's ability to understand even basic mathematics thru the construction of agonizingly complex and utterly useless mental exercises; it perverts and corrupts history into a series of two dimensional cartoons that completely bypass the founding principles of this country; and it emphasizes "socialization" as the pinnacle purpose of edukashun, rather than relegating it to the afterthought it should be.
Critical Race Theory, as well as LGBTQ (xyz) sexualization and "grooming" of our children, along with "Drag Queen Story Hour" (whereby adult males dress as outlandish and garish females and somehow insist this is just a natural "variation" in fashion) is another avenue of subversion recently introduced Into our schools to evaporate the moral boundaries between right and wrong, and erase parental control of their offspring.
Watching the stomach-churning spectacle of mothers and fathers actually encouraging their male children to emulate drag queens has to be the height of parental malpractice. But not to worry — just down the road on this same agenda is the quest to normalize pedophilia by labeling its' "sufferers" as simply "MAPs" — Minor Attracted People. You can bet that there is already a high powered movement under way in the corridors of psychiatry to "normalize" pedophilia, in order to remove the predatory onus from the practitioners of this sexual vampirism, as their dogmatic adherents continue to push their "progressive" "woke" agenda.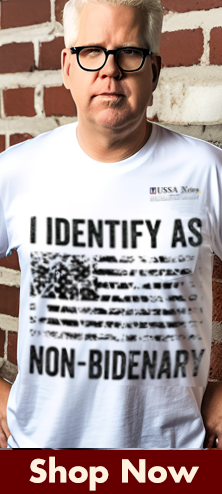 Of course, throughout our Nation as well as Virginia, the tenets of CRT (Critical Race Theory) continue to be spoon-fed into the brains of innocent young children, making them aware and "woke" that a person's skin color determines their value as well as determining whether they fall into the category of oppressor or victim for the rest of their lives. Those pushing this repugnant message take pains to make sure there is no "course" entitled CRT so they can claim it is not being taught in schools. However, they get around this obstacle by having the entire curricula of the school focused thru the lens of CRT, so that this sick world view permeates reading, history, sociology, and even mathematics!
The drive to usurp parental rights, and even parental knowledge, continues to move forward at warp speed in liberal bastions of states like California. A new law was recently passed to allow young children to get an abortion without their parent's knowledge or permission; the same release from parental authority is now being offered so that children can get COVID shots and boosters without parental consent!
Unfortunately, many parents may think that it is only the public schools that are a threat to their children's health and welfare. The truth is that today's children are being attacked on every level, from every direction, from a cadre of twisted societal engineers who view your child as their tool to implement their New World Order.
Today's children are literally BOMBARDED by constant, covert exposure to ideas and emotions that are actually designed to sicken, depress, and subvert them into racially and sexually "questioning" zombies who have no idea of who they are, what things are truly of value, and where they are headed in their lives as sentient human beings.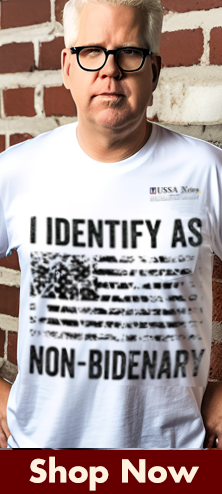 To illustrate this multi-dimensional assault on our children, the BBC recently ran a major story about YouTube cartoon videos designed to appeal to a young demographic, from ages 3-12, which seem to feature well-known cartoon figures such as Peppa Pig, Sponge Bob Square Pants, The Cookie Monster, Mickey and Minnie Mouse, Thomas the Tank Engine, and Elsa from Frozen. However, these are NOT really the aforementioned well-known cartoon characters; rather they are caricatures derived from them. They are designed to bypass superficial parental scans while their harm and evil is inflicted on the young viewers' minds.
Many of these videos are designed to terrify, frighten or disgust young children by presenting them with ideas and situations far removed from the domain of the real cartoon characters. For instance, the character that looks like Peppa Pig visits a dentist, where she is painfully tortured in a dental chair. Just check the titles to get a glimpse of what they are really injecting into children's minds: "Frozen Elsa's Huge Snot." "Naked Hulk Loses His Pants." Or "Bloody Elsa's Arm is broken by SpiderMan."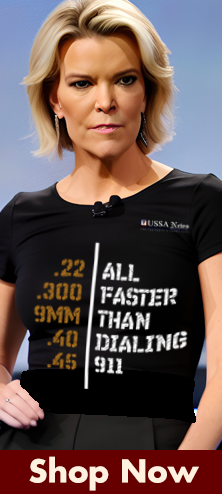 Curiously, the people who create these videos, and the corporations behind them, refuse to address any inquiries into their purpose, nor are they willing to discuss or describe why they are inflicting stressful, painful and sexually twisted imagery and story lines on young viewers who are exposed to them. It's almost as if they had some sort of AGENDA… to destroy, twist, pervert and subvert an entire generation's sense of security, trust and well-being.
The reason it "seems" this way, is because that is EXACTLY what is happening—these silent, secret video producers are purposely creating Satanic rip-offs using easily recognized approximations of famous cartoon characters in order to lure their youthful viewers into imaginary scenarios that produce extreme fear, worry, stress, anxiety, violence and sexual perversity, all the better to to let their poison fester in the minds of their young viewers. This is part and parcel of their evil "programming" of our youth… done right under the noses of the most loving parents!
Today, the literal war for the hearts and minds of young children is moving full steam ahead on various fronts, and parents must become aware of the massive forces being employed to capture and permanently socially "engineer" the values, dreams, goals and ambitions of the youngest members of our Nation and the rest of the world. The "social engineering" that is currently directed against (not simply towards) your children is frightening and very worrisome when one understands that corruption, perversion, brainwashing and the abolition of family values lie at the heart of this assault on your children's well being.
Recently, the Sesame Street character "Big Bird" did an entire monologue regarding the great news that the China/COVID virus vaccines were now available for children and how important it was for young children to protect their friends and neighbors by getting the vaccine jab to safeguard their friends and family. Of course, this sort of coercive programming utterly ignores the fact that children ages 5-12 hardly ever catch COVID, there are no known instances of children transferring the disease to adults, and the odds of children actually dying from the virus are astronomical — in fact, children in this age group are far more likely to be struck by lightning than to be killed by COVID.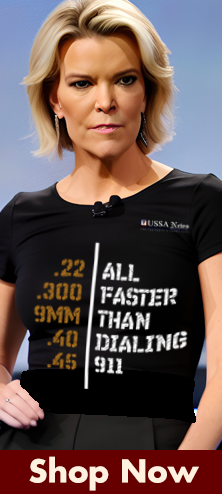 But that doesn't matter to the fiends who run the COVID vaccine drug companies. They totally ignore the very real threats and dangers which the so-called "vaccine" (really a genetic modifications system) presents to children, including paralysis, palsy, myocardial infarction of the heart muscle and pericarditis, all of which are potential after effects of this experimental "vaccine" that is far more likely to injure its young recipients than it is to protect them from a virus from which they have almost zero possibility of death.
Yet attacking the developing immune systems of our young children is still not enough for these drug-pushing fiends; the next wave of vaccination madness posits jabbing young infants of 6 months to four years with these experimental genetic modification injections, and the doctors advocating this atrocity in the halls of our government have actually stated that "they" will determine the efficacy of this program months down the road by using those inoculated children essentially as their guinea pigs to judge the effects of this mass vaccination program. It is simply sickening!
Not to be outdone, the major pharmaceutical creators of this scamdemic are now promoting it among children by running commercials declaring that vaxxed children will become like "Super Heroes" and help save the planet along with the rest of humanity by surrendering their individual sovereignty to the tender mercies of the Vaxx machine when they line up to get "The Jab."
At the same time that the push to inoculate every living, breathing, creature is moving into overdrive, it is quite instructional to see just who remains legally exempt from all the COVID vaccination "mandates." This list is quite revealing, as it highlights the typical hypocritical liberal mindset that might be quite accurately described as: "Do as I Say; Not as I Do."
The following groups do not have to receive any sort of COVID vaccine:
—All members of Congress
—All Congressional staff
—the entire Judicial Branch of the U.S. Government
—the entire White House staff
—All CDC employees
—All FDA employees
—All U.S. Post Office employees
—All employees of Dr. Anthony Fauci's National Institute of Allergy and Infectious Diseases
—All Pfizer employees
—All Moderna employees
—All illegal immigrants
Now don't you find these "exemptions" rather curious? One might almost be tempted to say that those who seem obsessed with seeing that the rest of the Nation get completely vaxxed and "boosted" also seem to have absolutely no desire themselves to follow the same vaccine mandates they would impose on the rest of us. Makes a person wonder: Why?
Yet the dangers faced by our children today are being generated by entities other than the schools, drug companies or video cartoons. Our children are being targeted on nearly every level in our society. Even something as innocuous as children's clothes are now being created with themes of death and Satanic symbols. Singer Celine Dion's new children's clothing line (Celine NuNu) is a glaring example of an occult agenda aimed directly at our youth, with skulls and death oriented occult symbols sprinkled "liberally" throughout the entire clothing line. Only the most naive liberal hive-minded "progressives" would subject their children to this sort of sick subliminal indoctrination.
Just who are these people who are doing their best to destroy the lives and childhood of our most precious gift: our children? "They" are not just the politicians, the communist infiltrated school boards and the teacher's unions. "They" are not just flaky video producers who are ripping off known cartoon characters to make scary and perverted videos for a supposedly adult audience. "They" are not just clothing and fashion designers, nor music industry titans, who bombard young minds with disgusting slang like "bitches" and "hoes" and "MoFo's." Rather, "they" are a loosely coordinated cabal, a conspiracy at the highest levels who have gathered under the umbrella of Evil to destroy an entire generation's values, ethics, and the ability to think clearly and precisely, while doing their best to undermine American values and family values, all in service to the State and the high tech titans who think they run this world.
What can you do to lessen the influence of these subversive programs aimed at destroying the values and ethics of your children? Probably the very best alternative is to remove your child from any public schools if at all possible and begin the process of home schooling to be sure that your values, ethics and morality are transferred to your children in the most nurturing environment — your own home.
If you cannot remove your child from the grasp of the public school system, then the best alternative is to go over your children's school lessons DAILY, and help supply the antidote to the mind rot which the public school system and the teacher's unions (filled with Communist fellow travelers) seek to impose and inject into your children's minds to permanently warp and corrupt them.
Further, it is imperative to monitor your children's exposure to television programs and on-line social media, which together are being used to re-program an entire generation of America youth for the purpose of creating division and disdain for America and American values, while creating a cadre of narcissists and snowflakes, easily cowed and triggered, and all of them ill equipped to face the challenges of a rapidly changing world in the struggle for the future of Mankind.
The important thing to remember is that your children are the most valued prize of those who would destroy them and the American way of life. If you wish to stop the degeneration of our society and re-instill the values that made this country the greatest Nation on Earth, then it is a necessity to recognize that your children are at risk, and only you, as their Father or Mother, their parents, can prevent them from turning to the dark side of obsessive fears, compulsions, and mindless, nihilistic pleasures and instead instill the very virtues that have stood the test of time as the timber upon which we may build that Shining City on The Hill that is our Founding Fathers' promise of the American Dream.
LC Vincent
Copyright 2021, LCVincent, all rights reserved.
Contact: [email protected]