Written by Steve Cannon for USSA News. June 22, 2022.
You know it's coming. You've seen it before and you know the signs. Gas and housing prices are skyrocketing, inflation and food prices are through the roof, and we have a Democrat in the White House. Do you need to be hit over the head with a brick before you realize that the stock market is on the verge of crashing? When the market crashes, your 401K goes bye-bye, your savings becomes worthless, and food becomes a luxury. If you're reading this, you're clearly not prepared. But there is hope for you because you are here, right now!
Some Proof
The CEO of JP Morgan Chase, Jamie Dimon, says, "brace yourself for an economic hurricane caused by the Fed."  The World Bank says, "Stagflation Risk Rises Amid Sharp Slowdown in Growth." The Fed's, Jerome Powell concedes Fed may trigger recession, calls soft landing "very challenging."
And what about The Great Reset? Surely you've heard about that! In a nutshell, this is the plan the world leaders are using right now to create a one world government…global digital currency and all. (Sounds like a conspiracy but I assure you, it's not.) This started with Obama and was supposed to be carried out and completed by Hillary Clinton. Trump threw a monkey wrench in the works for a few years but now Biden is finishing what Obama started. Don't believe me? Click, Great Reset Reports, in the menu above and read the daily reports detailing their plans and how they're currently being carried out. You should also watch this excellent video by Glenn Beck that explains that the Fed is causing inflation on purpose…because, The Great Reset.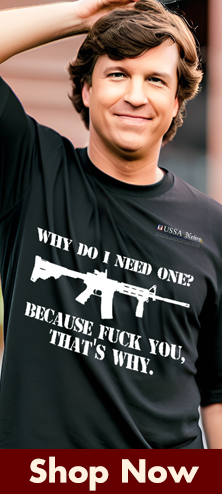 Do you really think the elites want you to get rich, or do they want to stay rich and keep power for themselves?
The Solution
I can ramble on and on (and I did here) about what you'll need for a global meltdown. I recommend you read that article after you finish this one. But the point is this, you need to be prepared before the SHTF.
In a stock market crash or global economic meltdown, you'll need one thing more than anything else…money. You can't buy food without money. You can't buy gas, pay your bills, or pretty much do anything else without cold, hard, cash. You may ask, "But how do I keep my money if the stock market just crashed and inflation caused my life savings to become worthless?" The answer is simple…gold and silver.
Gold and silver have been around since the dawn of time. It's God's money. It has real, physical value and has never been worth zero.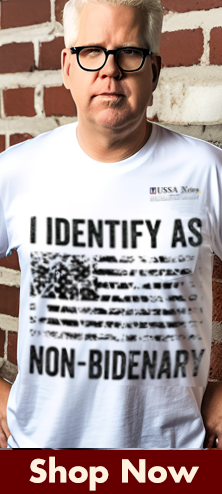 Gold and Silver vs. Paper Money
Money was initially gold and silver. Everyone wanted gold and silver so exchanging goods or services for precious metals became popular.
Me: I want that thing.
You: I'll trade it for this gold.
Me: How much gold?
You: This much.
Me: Deal, I'll sell that gold for those things.
A deal was struck. The gold gained from the deal could then be used to purchase (or traded for) anything. The only decision left to make was not what to trade, but how much gold or silver was worth for the trade. Money was born.
Then governments got involved. They created paper money to represent the precious metals. That was fine until the government decided to take us off of the gold standard, and that's when the economy went off the rails. Inflation soared, and so did the wasteful government spending.
The bottom line is this: no matter how much paper money you have, at the end of the day, it's still paper. When the market crashes and inflation soars, that paper money will be good for only one thing – wiping your ass. Just ask the Venezuelans who spend like $9,000 of their paper dollars for an egg. Their paper money may be worthless, but any gold or silver they have still has real value. When the cost of that egg went from 90 cents to $9,000, what do you think happened to the price of gold and silver? It kept pace with inflation – even at that rate!
Here's the Lesson
If you put a $50 bill and one ounce of gold (worth $50 then) in a safe in 1950 and didn't open that safe until 2022, you'd be in shock. Open that same safe today and you'd have a $50 bill and one ounce of gold…worth nearly $2,000 today! When inflation rises, so does the value of precious metals. When the stock market crashes, the value of gold and silver rise. Is your life savings, 401K, or IRA in the stock market, the bank, or in gold and silver?
If you have a 401K or IRA from your job, your money is in the stock market! Having the money you've earned over the decades in the stock market is risky enough, but what about a crashing stock market and inflation? You're just begging to be broke and thrown back into the Stone Age. (Remember that section you read earlier about the "economic hurricane" coming from the coming stock market crash and recession?) Get your butt in gear!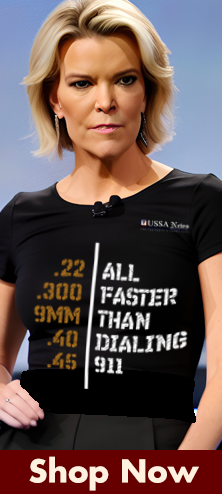 What about Cryptos? That's fine if you want to gamble a few bucks, but make no mistake, it is gambling. It's as volatile and confusing as hell. It's also like paper, digital paper. It's literally worthless. The only value it has is scarcity. In other words, the more people want it, the more valuable it becomes, but is has no intrinsic value. You cannot use it for anything, same as paper money. Gold and silver can be used for jewelry, electronics, manufacturing, and a raft of other practical things. This is why it has value and keeps up with or outpaces inflation. It's known as a "safe haven" for a reason.
My Personal Choice
Look, I'm not a financial advisor, but there are lessons I've learned in my 54 years on this earth. They are as follows:
Never trust the government

The stock market and cryptos are risky

Gold and silver have been around forever and are God's money

Prayer works

The stock market will crash

Inflation will occur

Gold and silver are safe in the worst of times
Yes, I put my money in precious metals (not the paper versions of them, the actual physical metals I can hold) and they live in an insured vault. I would recommend moving your 401K or savings into gold and silver before it's too late.
Augusta Precious Metals is rated the best of the best. Like you, I'm not going to trust a my money without talking to an actual person first. I'm not that trusting, but I am smart. With that, call them yourself. Here's their number: (844) 667-0179. Write this number down!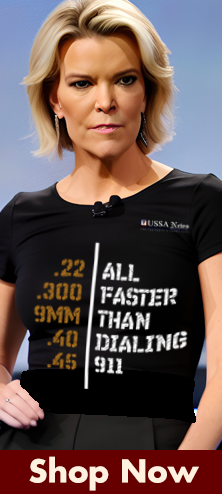 Watch the video and see for yourself! Your money is seriously at risk! I cannot stress this enough. Don't get caught up in the, "economic hurricane." Good luck and God bless!