By LC Vincent.
With the announcement that Robert F. Kennedy is throwing his hat into the Democrat presidential ring, an intriguing possibility opens up for some of us who harbor a hint of hope, imagination, and inspiration — that a new day may be dawning upon these dark times in America. That twinkle of new hope is embodied in an unlikely alliance; an alliance which is already a fantasy in the minds of more than a few Americans… and that fantasy is the dream which a Trump/Kennedy ticket would bring to the American political scene.
Many people are unaware that Donald Trump had a warm personal relationship with John F. Kennedy, Jr. Both men greatly admired each other, and could be seen socializing on numerous occasions. Trump is really not far outside the political orbit of the Kennedys — for Donald and Robert are both honest men who care more for America than their personal fortunes.
Moreover, both Trump and Kennedy have proven that they are willing to disrupt their private lives of serenity, security and riches to serve in the trenches of international politics against the globalist juggernaut which the World Economic Forum seeks to use and permanently weaken the West.
I propose this union, not as some sort of long lost "nostalgia" for a Camelot that never existed, but rather as the solution to an increasingly polarized political environment in the United States that sees the American establishment and power structure nakedly embracing the anarchy of Antifa and Black Lives Matter as foot soldiers and useful idiots, tools for the narrative creation and the supposed "oppression" of racial, ethnic and sexual minority groups within our borders.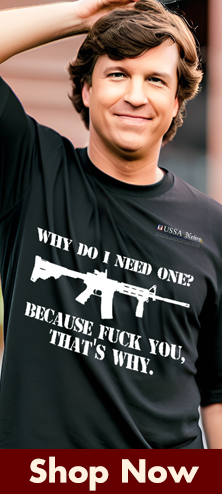 A Trump/Kennedy ticket, as remote a possibility as it may be at this juncture, addresses many issues and solves numerous conundrums that currently vex the potential presidential candidates of both parties.
First, Trump/Kennedy ticket could unite the broad, disparate Left and Right wings of the Democrat and Republican parties. While it is true that Trump and his followers are hardly the stuff of isolationist anarchy, and most Democrats are not red-book waving, card carrying Communists, the broad swath of attraction that a Trump/Kennedy ticket would embody could send an unmistakable message to the disenfranchised of both parties, young and old, that the promise of America is not dead. Such a ticket would inspire the imagination of the multitudes to envision an exciting future together, for both wings of the Eagle must work in unison to propel our nation forward if we are to survive the forces that seek to tear us apart.
There is not a question that the current administration occupying The White House is intent on Balkanizing this country and turning our nation into tight, little enclaves of ethnic minorities who huddle together with their hands extended for social benefits while simultaneously rejecting assimilation into American society at large.
Biden's "Border Policy" for example — if one can call having no boundaries or enforcement of one's national territory as some sort of "Border" or "Policy" — seems to be nothing more than holding a wide open door to 180 countries and six million "undocumented" illegal aliens who have flooded over our Global "GO" Line, their hands extended to collect their underserved "entitlements" that we somehow "owe" to them, since Biden's inauguration.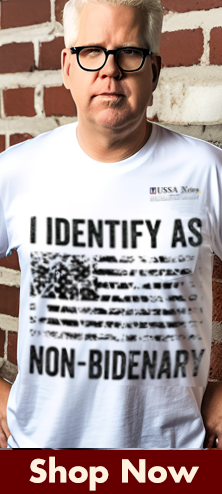 Rather than continue to encourage this Balkanization and focus upon remunerations and other underserved social benefits made available to the illegal invaders who clamor over our borders while those benefits remain unavailable to the average citizen, a Trump/Kennedy ticket would potentially elevate the body of American consciousness to once more focus upon our goals as a Nation, rather than the continual pitting of one minority group against another, Democrats' favorite sport.
Secondly, such a Trump/Kennedy alliance would necessitate a statement and re-alignment of our National Purpose. It would not only reinvigorate our disaffected and demoralized elders; it would also set an example for and galvanize our youth, lifting them far beyond the partisan bickering over sexual identity, ethnicity and skin color that currently consumes them all their waking hours.
For once, or perhaps more correctly, once again, the Spirit of America, and what it means to be an American, would be the focus of our National Debate, despite the self-destructive public sabotage in which unrepentant Leftist dupes are certain to indulge.
Lastly, both men are Realists, a perception honed on Robert F. Kennedy Jr.'s side by two Deep State assassinations and on Trump's side, by the blatant theft of a presidential election. They know their opponents play "for keeps" and are now operating under far fewer illusions than their predecessors. Cognizant of these realities, both men could act swiftly, once elected, to root out the cancerous bureaucracy that has become entrenched in Washington, a bureaucracy that seeks power and preservation above all else, even if that preservation means alignment with the geo-political enemies of America, like China.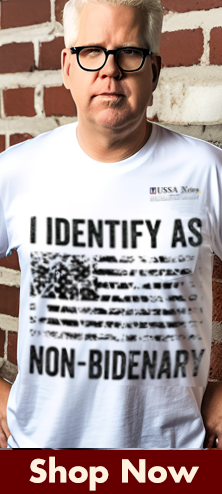 The main benefit of the Trump/Kennedy Union is that it would undercut and disempower both the Rhino establishment of the Republicans and the knee-jerk snowflake Progressives, Marxists, and their countless social justice "victims" on The Left. Such a union would have the immediate potential to elevate our social discourse to matters of real importance — such as America's role in our world, and a re-examination of the proper role of government in the lives of ordinary Americans.
There would also be an opportunity to rectify the errors and assumptions that have formed ugly barnacles under our Ship of State, perhaps even calling for a "re-imagining" of our FBI, CIA, DOJ and NSA.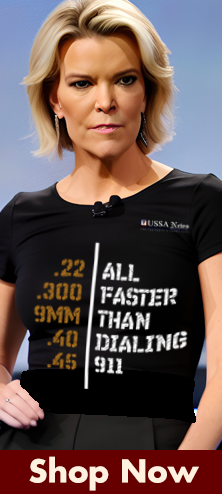 Perhaps one could even imagine that the focus of our spy and law enforcement agencies would once more be turned outwardly, upon the rest of the world beyond our borders, rather than focused inwardly upon ordinary citizens.
Perhaps we could even re-examine the curious question of a Pentagon that cannot account for a missing 3 TRILLION dollars; or publicly question the reason for the continued existence of IRS withholding, or even evaluate the justification for the continuance of the IRS and "Federal" Reserve system. All this, and more, would be possible with the unification of the Right and Left Wings of American politics embodied in a Trump/Kennedy ticket.
I am not the only one who sees multiple benefits and undeniable advantages if this "Impossible Dream" ever came true. While highly improbable, it will take something unusual and unprecedented to halt the downward trajectory of our Ship of State, as Biden and his buddies continue to open the sea cocks and do their best to scuttle our Republic on the rocks of ruin that surround us.
Let us hope and pray that this ticket, this "impossible" dream, just might materialize and create a true American Renaissance that will stand in direct opposition to the forces of a sterile, programmed, robotic future envisioned by the minions of Klaus Schultz and the World Economic Forum. The men who fought, bled and died to establish our Rights and Freedoms as individual citizens of this great Republic deserve nothing less.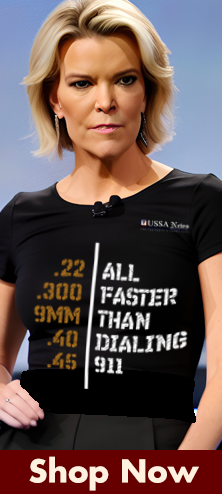 LCVincent
Copyright 2023, LCVincent, All Rights Reserved.