By Conrad Rook.
Hopes were extraordinarily high for the Kari Lake candidacy. Lake is intelligent, articulate, attractive and extremely media savvy. She is also an unabashed supporter of Donald Trump and his MAGA — the Make America Great Agenda. But somehow, despite all evidence to the contrary, Lake was defeated by a frightened chipmunk, Katie Hobbs, who took a page right out of Joe Biden's "hide in the garage" candidacy and did not truly have a public political campaign. It makes no sense.
Lake had risen in the polls for every week since the gubernatorial contest between her and Arizona Secretary of State Katie Hobbs had been announced. Strangely, Hobbs' candidacy came to be known and ridiculed, even by the Left and the Media, as the worst candidacy of 2022. Yes, even worse than the candidacy of John Fetterman in Pennsylvania!
At least Fetterman had the courage and the nerve to attempt to debate his senatorial challenger, Dr. Oz, on stage, in a live setting — despite his obvious handicap of suffering a stroke and having his words displayed on a small teleprompter. Hobbs, on the other hand, ran from the press at every opportunity. She absolutely refused to debate her other gubernatorial candidates for the nomination, and upon winning the Democrat nomination, absolutely refused to debate Kari Lake live on stage.
Hobbs offered a variety of extraordinarily lame excuses why she would not debate Lake, citing her accusation that Lake would twist her words, or would grandstand and make false accusations. Hobbs was so frightened to reveal her intellectual incapacity that she actually once ran from a reporter and hid in a women's rest room, while calling frantically from her cell phone to have her limousine swing by and pick her up and drive her away from the reporter.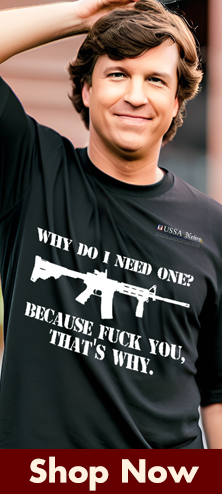 Such chicken sh- – behavior did not endear Hobbs to The Media or even the Left. Morning Joe and Mika mocked her timidity and fear, while the broadcast media considered her a laughing stock who hid from voters as well as The Media.
Ironically, The Media never really revealed Hobbs' troubling background: two actual Arizona court convictions for Racism and racist behavior towards her employees. Nor did the media reveal that Hobbs only showed up for work 19 times over the last year as Secretary of State.
Most inexplicably, Hobbs was never made to answer the ethical question of how she could remain the Secretary of State of Arizona, in charge of elections, while she herself was running for the office of Governor of Arizona, which would make her in charge of her own election as well as her opponent. Apparently, neither the media or Hobbs saw this position as a direct conflict of interest and an obvious ethical black mark. But it in the end, none of it mattered, as Hobbs enjoyed the benefit of John McCain's election machinery at her disposal in Maricopa County.
John McCain, a bona fide member of the outer Deep State, you may remember, was a Republican traitor who switched his vote at the last minute to retain Obama Care despite his prior outward agreement not to do so. McCain was also instrumental in flying one of his associates overseas to personally bring back the fake "Russian" dossier which ended up as an instrument of false persecution in the hands of the FBI and DOJ, wielded against both Trump and the American Public for the next four years.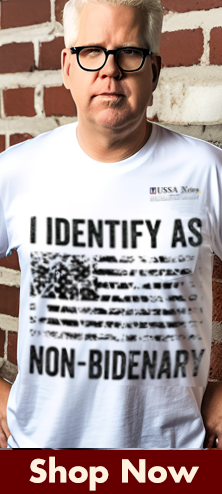 The remnants of his political machine in Maricopa County absolutely had to move mountains in order to see Kari Lake defeated because Lake had put the Fear of Death in not only the immediate swamp of Arizona politics, but her star shines so brightly that many had begun to consider her as a Vice Presidential nominee IF she made it to the governorship.
Lake absolutely terrorized the Arizona and DC power structures because she pledged to close the Arizona border (along with the importation of Fentanyl and human smuggling and sex trafficking) on Day One. Her other stated ambitions also included a complete overhaul of the Arizona election system, including removing all the dead Democrat voters on Arizona voting rolls, outlawing mail in ballots except for the military or in case of medical hardship, and totally eliminating computers and machines in the voting process, thereby returning to verifiable paper ballots.
Had she been able to do so, Lake would have essentially accomplished what Ron DeSantis had already done in Florida, and the results of the next Arizona election would have undoubtedly mirrored Florida's as well.
However, on election day, strangely, 1/3 of the voting tabulating machines in heavy Republican districts were not accepting completed ballots, despite working perfectly the night before. One poll watcher testified on TikTok that the tabulating machines had worked fine until someone from the county had come by to check that they were performing correctly. In other voting stations, batteries mysteriously went dead (no spares?), printers to print out ballots stopped working or ran out of ink, and voters were made to wait 1-2 hours to cast their votes, or place their ballot in "Drawer 3" where they were assured they would be counted…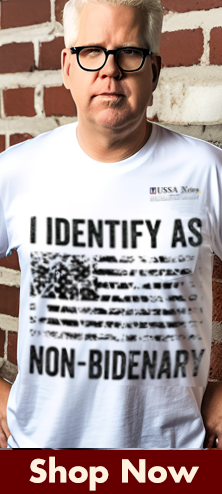 The result of all this, along with the fact that Maricopa County drug out the vote counting process for well over a week, enabling multiple "chains of custody" to be bypassed, was Lake's totally unexpected loss. Not surprisingly, while Kari Lake, Blake Masters and Abe Hamadeh lost their races, curiously, Kimberly Yee, Republican candidate for State Treasurer, somehow beat her Democrat opponent by over 250,000 votes!
Does citing all of the above make me some sort of "election denier?" Heavens, no! I absolutely concur that an election DID happen in Arizona on November 8th. What I question, for the reasons outlined above as well as many more, was whether that election was "Fair and Honest." As an American citizen, I have THE RIGHT to question election results, just like Democrats such as Hillary Clinton, Nancy Pelosi and Chuck Shumer do routinely.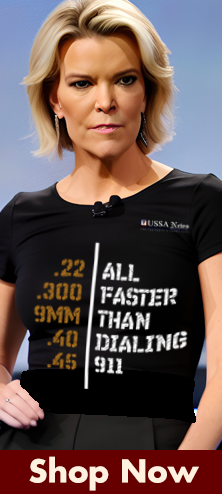 It was absolutely imperative that the Deep State drive a stake into the heart of the Kari Lake candidacy, for had she gained the Arizona governorship, there is no telling how far her virtues like Honesty and Integrity, along with her respect for the History of the United States and an appreciation of our country's uniqueness and its founding as the guiding light of Freedom for all the other nations of this Earth, would have impacted the denizens of the DC Swamp.
What happens next in Arizona will be a microcosm of what has happened in America since Joe Biden was installed as our acting President. We can expect more drugs and Fentanyl, more deaths, and more crime from gangs, and perhaps even the beginnings of an internal war of sabotage instituted by members of the Taliban who are now in our country.
It goes without saying that we can also predict higher taxes, less public services, persecution of firearms owners, more filth and squalor from a flood of illegal aliens, and more corruption, all thanks to the little chipmunk who couldn't, Katie Hobbs, who has no vision or talent, other than the agenda which will be handed to her by the minions of George Soros and the World Economic Forum.
Copyright 2022, Conrad Rook, All Rights Reserved.