By Roger Anghis.
Part 1
Since I've been involved in trying to understand politics I studied how and why the Founders gave us the system that they did. It is flawed, as are all governments. It is susceptible to corruption, as are all governments. It requires a people that are bound and determined to keep it moral and filled with men and women of high character. John Adams commented about the type of government that we had in this way: "Our constitution was made only for a moral and religious people. It is wholly inadequate to the government of any other." Sam Adams went a little further stating: "The public cannot be too curious concerning the characters of public men."
The Pilgrims began early on by requiring education for young children so that they would have an understanding of scripture. The first laws providing public education for all children were passed in 1642 in Massachusetts and in 1647 in Connecticut and it was called the "Old Deluder Satan Law". These colonists believed that the proper protection from civil abuses could only be achieved by eliminating Bible illiteracy.
"It being one chief project of that old deluder, Satan, to keep men from the knowledge of Scriptures, as in former time.1 The Pilgrims understood that if a person couldn't read and understand the Bible then they wouldn't be able to know when civil government was violating the principles of God. We don't use that common sense too much anymore.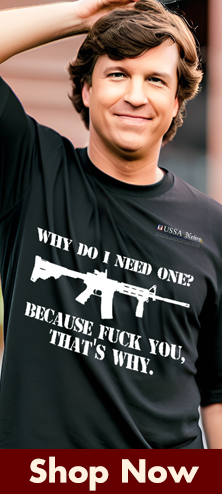 Another thing I've noticed is that not many people actually consider the results of their actions when they vote. Consider this; if a person calls himself a Christian how in God's name can they vote for a Democrat? When you read the Democrat platform it embraces virtually everything God opposes. When I ask them why they vote for the party that supports homosexuality, same-sex 'marriage', abortion, and a myriad of other violations of God's principles I'm told, "I don't support that stuff I just support the candidate." The problem there is their candidate supports that 'stuff'.
To fully understand this all we have to do is look at each of the platforms. On page 32 of the 2020 Democratic Platform we read: Securing Reproductive Health, Rights, and Justice Democrats are committed to protecting and advancing reproductive health, rights, and justice. We believe unequivocally, like the majority of Americans, that every woman should be able to access high-quality reproductive health care services, including safe and legal abortion. We will repeal the Title X domestic gag rule and restore federal funding for Planned Parenthood, which provides vital preventive and reproductive health care for millions of people, especially low-income people, and people of color, and LGBTQ+ people, including in underserved areas. Democrats oppose and will fight to overturn federal and state laws that create barriers to reproductive health and rights. We will repeal the Hyde Amendment, and protect and codify the right to reproductive freedom. We condemn acts of violence, harassment, and intimidation of reproductive health providers, patients, and staff. We will address the discrimination and barriers that inhibit meaningful access to reproductive health care services, including those based on gender, sexual orientation, gender identity, race, income, disability, geography, and other factors. Democrats oppose restrictions on medication abortion care that are inconsistent with the most recent medical and scientific evidence and that do not protect public health. We recognize that quality, affordable comprehensive health care; medically accurate, LGBTQ+ inclusive, age-appropriate sex education; and the full range of family planning services are all essential to ensuring that people can decide if, when, and how to start a family. We are proud to be the party of the Affordable Care Act, which prohibits discrimination in health care on the basis of sex and requires insurers to cover prescription contraceptives at no cost. These efforts have significantly reduced teen and unintended pregnancies by making it easier to decide whether, when, and how to have a child. This one quote from the Democrat Platform covers abortion, homosexual behavior, and teaching so-called age-appropriate sex education. I'm sorry but teaching homosexual 'mechanics' to kindergarteners is NOT age-appropriate.
They have reversed Title X and have begun funding Planned Parenthood again. A partial list of their plans for Title X are: Grants under Section 1001 assist in the establishment and operation of voluntary family planning projects which provide a broad range of acceptable and effective family planning methods and related preventive health services that include natural family planning methods, infertility services, and services for adolescents; highly effective contraceptive methods;2 Note that they intend on repealing the Hyde Amendment which restricts funding for abortions using federal funds. Here is a brief description of the Hyde Amendment: Initially, the Hyde Amendment only affected funding for abortions under Medicaid, a state and federal health program for low-income individuals. Because Congress reauthorizes the Hyde Amendment annually as an attachment to the appropriations bill for HHS, it also restricts abortion funding under the Indian Health Service, Medicare, and the Children's Health Insurance Program. Over the years, language similar to that in the Hyde Amendment has been incorporated into a range of other federal programs that provide or pay for health services to women including: the military's TRICARE program, federal prisons, the Peace Corps, and the Federal Employees Health Benefits Program. The Affordable Care Act (ACA) also included a provision that applied similar abortion coverage limitations to plans that are sold through the Marketplace for women who receive federal income-based subsidies to purchase private health insurance. 3 Please note that the VA has begun to perform abortions using federal funds even though that is illegal. Democrats hate laws that restrict what they can do. Usually, as with this, they simply ignore the law. The VA announced that they performed an abortion stating that they 'believed that it was 'essential' for the health of the woman. The Veterans Affairs medical system performed its first abortion, weeks after an interim final rule was announced that allowed it to provide the service in cases of incest or rape or when the life of the woman was in jeopardy.
Veterans Affairs Secretary Denis McDonough told senators Wednesday night that the procedure was performed at one of the VA's medical centers. A spokesperson, citing the client's privacy, declined to provide the location or give further details.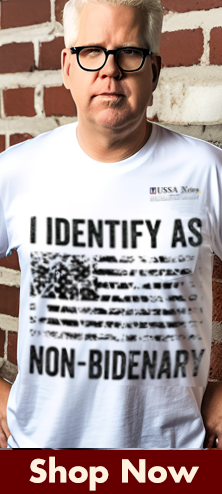 The VA did not previously provide abortion services, but after the Supreme Court overturned Roe v. Wade and ended constitutional abortion rights, the department said it believes it is "essential" to the life and health of veterans and VA beneficiaries that they still have access to medically necessary abortions. 4
Elections have consequences and as of late, those consequences have been rather drastic. Our economy has crashed when it was the strongest the world has ever seen, our southern border is a disaster when we had the most secure border that we have ever had, our energy prominence has been destroyed when we were the world's #1 exporter we are now begging nations that hate us for oil, and our standing in the world is worse than it was when Obama was president.
November is almost here. We must make different decisions to keep America great.
Foot Notes: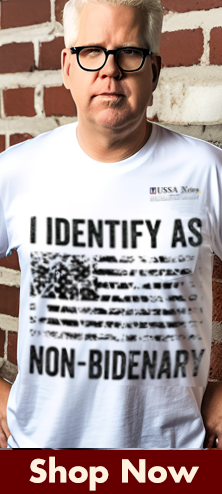 Part 2
The subject of abortion has been a very volatile subject for quite some time. Liberals demand that it be made available up to and including after birth. The election of Donald Trump assured the voters that he would appoint jurists that would adhere to the Constitution and not read something into it as the 1973 Supreme Court did.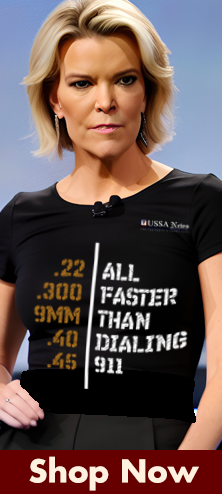 The liberals call it 'reproductive healthcare' when it is nothing more than after-the-fact birth control. Even when using contraceptives about half of the women become pregnant. In 2014, about half (51%) of abortion patients in the United States reported that they had used a contraceptive method in the month they became pregnant, according to a new analysis by Guttmacher researcher Rachel Jones. This proportion represents a slight decrease from 54% of abortion patients in 2000, the last time these data were examined. The methods most commonly used by abortion patients in 2014 were condoms (24% of patients) and the pill (13%).1 You play adult games, and you win adult prizes. What we are seeing is people refusing to accept the responsibility for their actions and the life of an innocent child is thrown away for the convenience of its parents. I'm sorry, that isn't 'reproductive healthcare', it is nothing short of premeditated murder. But to hear liberals they want you to believe that every woman that wants an abortion, not needs but wants one, will die if they don't get one.
Democrats are not satisfied with just aborting American babies they demand that the American taxpayer foots the bill for abortions around the world. On pages 82 and 83 of the Democrat platform, we see this: Democrats will always protect sexual and redproductive health and rights. We believe that comprehensive health services, including access to reproductive care and abortion services, are vital to the empowerment of women and girls. We will support the repeal of the global gag rule (also known as the Mexico City Policy) and measures like the Helms Amendment, which limit safe access to abortion. We will also restore and expand American contributions to the United Nations Population Fund to help guarantee access to health care for women and children around the world and eliminate child, early, and forced marriage.2 It is more than obvious that the Democrat Party is bound and determined to kill as many babies as they can.
In looking at the Republican Party Platform we see an entirely different outlook towards the unborn. On pages 13-14 in the platform it states: The Constitution's guarantee that no one can "be deprived of life, liberty or property" deliberately echoes the Declaration of Independence's proclamation that "all" are "endowed by their Creator" with the inalienable right to life. Accordingly, we assert the sanctity of human life and affirm that the unborn child has a fundamental right to life which cannot be infringed. We support a human life amendment to the Constitution and legislation to make clear that the Fourteenth Amendment's protections apply to children before birth. We oppose the use of public funds to perform or promote abortion or to fund organizations, like Planned Parenthood, so long as they provide or refer for elective abortions or sell fetal body parts rather than provide healthcare. We urge all states and Congress to make it a crime to acquire, transfer, or sell fetal tissues from elective abortions for research, and we call on Congress to enact a ban on any sale of fetal body parts. In the meantime, we call on Congress to ban the practice of misleading women on so-called fetal harvesting consent forms, a fact revealed by a 2015 investigation. We will not fund or subsidize healthcare that includes abortion coverage. We support the appointment of judges who respect traditional family values and the sanctity of innocent human life. We oppose the non-consensual withholding or withdrawal of care or treatment, including food and water, from individuals with disabilities, newborns, the elderly, or the infirm, just as we oppose euthanasia and assisted suicide. We affirm our moral obligation to assist, rather than penalize, women who face an unplanned pregnancy. 3
Without a doubt, even though not perfect, the Republican Party stands for the life of both the unborn and the living. We don't have a culture of death like the liberals do. There are more differences between the two parties than I can cover in a couple of columns. But the differences are stark. Democrats have exhibited the demand to control all we do, the jabs, mask mandates, lockdowns, and now demanding that we all drive electric vehicles and then tell us we can't charge them like they just did in California. The Republicans believe that the Tenth Amendment should govern what the federal government can and cannot do. On pages 15-16 the Republican platform states: Federalism is a cornerstone of our constitutional system. Every violation of state sovereignty by federal officials is not merely a transgression of one unit of government against another; it is an assault on the liberties of individual Americans. Hence the promise of the Tenth Amendment: "The powers not delegated to the United States by the Constitution, nor prohibited by it to the states, are reserved to the States respectively, or to the people." The Constitution gives the federal government very few powers, and they are specifically enumerated; the states and the people retain authority over all unenumerated powers. In obedience to that principle, we condemn the current Administration's unconstitutional expansion into areas beyond those specifically enumerated, including bullying of state and local governments in matters ranging from voter identification (ID) laws to immigration, from healthcare programs to land use decisions, and from forced education curricula to school restroom policies. We pledge to restore the proper balance and vertical separation of powers between the federal government and state governments — the governments closest to, and most reflective of, the American people. 4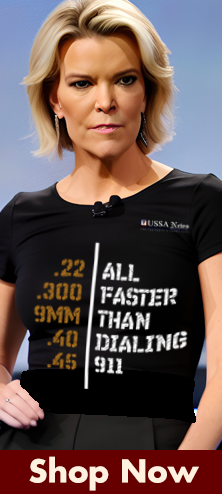 This election will decide if we stay free or continue down the road to socialism. Remember that you can vote your way into socialism but you have to shoot your way out. I think we just vote to stay out of socialism and that means we have to show up in droves to outvote the cheating that will be done by the liberals.
I may get a lot of mail on this but the most uninformed thing I have ever heard from the mouth of a Christian voter is: "I'm not going to vote for the lesser of two evils." I've made a few of them mad by asking them when was the last time Jesus ran for public office. Of course, they have to answer He never did, my response then is: "You've never had anything but the lesser of two evils to vote for." God expects us to put the least 'evil' in office and to not vote is to vote for the worst of the two. Wake up and know we can't play that game anymore. It is now or never that we have to take action to save the republic.
Wake up the other lions, we don't have time to wake the sheep.
Foot Notes:
Part 3
Growing up I was taught that voting was an important part of living in a free society. People fought and died so that the American people could choose whom they wanted to represent them after all our constitutional republic is a representative government. Well, it's supposed to be. Most Democrats and too many Republicans simply ignore that function of our government and represent the will of the political party no matter what the people want.
Both parties push the non-existent climate change scenario. Ignoring the fact that over the last fifty plus years there have been sixty claims that the planet was going to go into a mini-ice age, all the polar ice caps were going to melt and sea levels were going to rise and destroy all the coastal regions. That's why Obama bought a multi-million dollar oceanfront property in Martha's Vinyard. And I think he bought one in Hawaii too. Yet out of the sixty disasters that were predicted, not a single one has occurred.
So even with, in my opinion, zero evidence of global warming, climate change, or whatever they want to call it now, the State of New Jersey now has a required class in elementary school that discusses climate change. This goes along with gender studies classes, pronoun classes, and other non-existent non-essential trash. Who knows if they teach history and if they do what kind of history do they teach? They Haven't taught American history, at least our real history in fifty years.
Our Founders put a very high priority on education. Teaching our children from an early age was imperative for them. John Adams stated in Dissertation on the Canon and Feudal Law: "It should be your care, therefore, and mine, to elevate the minds of our children and exalt their courage; to accelerate and animate their industry and activity; to excite in them an habitual contempt of meanness, abhorrence of injustice and inhumanity, and an ambition to excel in every capacity, faculty, and virtue. If we suffer their minds to grovel and creep in infancy, they will grovel all their lives." Noah Webster who is called The Father of American Scholarship and Education firmly believed that the history of our nation should be taught to our children as soon as they are capable of understanding it. He stated: "Every child in America should be acquainted with his own country. He should read books that furnish him with ideas that will be useful to him in life and practice. As soon as he opens his lips, he should rehearse the history of his own country." There is such a lack of knowledge concerning our history among our students it is embarrassing. This is 100% the result of the people that we have placed in positions of authority. We can blame the schools, the Department of Education, and the teacher's unions, and yes they have a role to play in it but the voters have the biggest role. We have NOT vetted those that have sought public office. They no longer operate as representatives of the people. They don't believe that they work for us!
Our Founders knew what type of person was to be put into places of authority. They followed biblical guidelines. They understood that we were to have godly men and women in those positions. Their foundation for that was Exodus 18:21  Moreover thou shalt provide out of all the people able men, such as fear God, men of truth, hating covetousness; and place such over them, to be rulers of thousands, and rulers of hundreds, rulers of fifties, and rulers of tens. This is where we get president, governors, mayors, and city council. Notice that there are qualifications for these people. First, these men and women must be able, i.e., capable of handling the rigors of the office. We have a man in the White House that no more qualifies for that office than a third grader would qualify as a professor of anatomy. The higher the office the more rigorous the duties. Second, they must fear God. Not many in the Democrat Party fear God. In 2006 Nancy Pelosi stated: "You don't need God anymore; you have us Democrats" 1 Thirdly we are to elect men of truth. That eliminates virtually all of the Democrat Party and a good portion of the Republican Party. All day long they tell us that the southern border is secure yet we have had more people cross over our border illegally than at any time in our history. They pass a bill to reduce inflation that will not reduce inflation because all it does is spend causing inflation to get worse. Lastly, they are supposed to hate covetousness. Both parties engage in insider trading to gain wealth. Most members of Congress become millionaires while getting paid about $165,000 a year. During the 'planedemic' Anthony Fauci increased his net worth by $5 million on a salary of $417,608.00. A volume of books could be written about the illicit wealth our politicians have made while in office.
God gave His people authority over the earth and that includes the authority to stop corruption; Genesis 1:26  And God said, Let us make man in our image, after our likeness: and let them have dominion over the fish of the sea, and over the fowl of the air, and over the cattle, and over all the earth, and over every creeping thing that creepeth upon the earth. We have forfeited that authority and we are now paying the price. We can take the authority back only if we act. That 'act' is voting the right people into office and if we don't, the American experiment may be gone forever. Can we do a 180 degree turnaround in November? No. But we can begin to turn it around. You can't turn an aircraft carrier around on a dime or everything on the deck will end up in the sea and everything below deck will be on one side of the ship. But if we begin that turn it will be easier to do in 2024 to do more. As Christians, it is our mandate to correct where we have gone wrong. God won't judge the Democrats or Republicans; He'll judge the church first.
I have included quotes from the Founders concerning voting, education, and the virtue of the people that are placed in positions of authority. Read them and understand the importance of these characteristics they held dear.
"Let each citizen remember at the moment he is offering his vote that he is not making a present or a compliment to please an individual — or at least that he ought not so to do; but that he is executing one of the most solemn trusts in human society for which he is accountable to God and his country." – Samuel Adams
"Is there no virtue among us? If there be not, we are in a wretched situation. No theoretical checks-no form of government can render us secure. To suppose that any form of government will secure liberty or happiness without any virtue in the people, is a chimerical idea." – James Madison
"Providence has given to our people the choice of their rulers, and it is the duty, as well as the privilege and interest, of our Christian nation to select and prefer Christians for their rulers." – John Jay
"It is the duty of parents to maintain their children decently, and according to their circumstances; to protect them according to the dictates of prudence; and to educate them according to the suggestions of a judicious and zealous regard for their usefulness, their respectability and happiness." – James Wilson
"Let the American youth never forget, that they possess a noble inheritance, bought by the toils, and sufferings, and blood of their ancestors; and capacity, if wisely improved, and faithfully guarded, of transmitting to their latest posterity all the substantial blessings of life, the peaceful enjoyment of liberty, property, religion, and independence." – Joseph Story
Foot Notes