By Johnny Freedom.
People are comparing modern America's crackdown on free speech (fact checking and "misinformation") to Russia or China's (warning: Obama joined the unconstitutional disinformation campaign). They don't realize the difference. In Russia the government won't let the people share "facts". The government is lying to the people and anybody that spreads misinformation, contradicting the government's perception of the "truth" gets in trouble.
In America the government tells us the "truth" and anybody that spreads "lies" gets in trouble. Russia uses words like insurrection, inciting a riot, or harasses them unrelentingly….like there doing in America today. Hint; hint…Elon Musk is trying to purchase twitter to show his support for YOUR constitutional freedoms. Americans could easily make it happen by silently boycotting all advertisers and supporters of Facebook and Twitter, that's all it would take; AMERICANS could take back FREE SPEECH. Crash the stocks and Elon can get it at half price.
In Russia the government decides the facts that citizens can share, whereas in America the government decides which facts citizens can share. How can't we not see the indifference (manipulation) They don't want you to believe their ridiculous concepts, they want you to believe that your neighbor believes it, so sit it out drinking quietly throughout the collapse of America. Yelling at your computer screen, doesn't count. Even now you can get in trouble for spreading "disinformation" In fact "brave" Americans won't even share this letter in fear of consequences, doesn't that tell you something? You embarrass me when you say "take em out of my cold dead hands". You will hand over your guns. Do you disagree? American citizens are cowards (both sides). They will show you videos of staged citizens laying down their guns. You will watch your neighbors lay down theirs. Trucks will drive around collecting "illegal" firearms. You will pull your "come and get em" stickers off your cars because "they are starting to fade" (literal excuse and symbolic). You will tell yourself "if nobody is going to fight then so be it"… What about you?…..well I can't do it alone…1,000,000s are trying, they need your help…good for them, one more wouldn't make a difference.., they don't want to do it either, they need your help…..well, well, I'm busy…..you are out of work…….I really don't care…. Finally, I believe you.
They will amend/destroy the constitution. You will start seeing people getting busted for illegal firearms, and protesters will be arrested for causing riots or labeled insurrectionists by white supremacist. They will make guns ILLEGAL. What are you going to do? I know, you are going to gather your guns, head over to your friends and family and say. It is time….for what?…To take up arms….against who Trump?? No Biden, everybody loves Biden…I don't know anyone personally, but somebody must…..WHAT…What do you want anyone to do? Kill Biden, Harris, Pelosi, Clinton etc. etc.?….no that's illegal; in fact, it's especially frowned on by secret service and the FBI.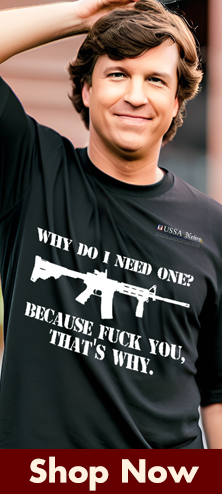 Killing the president is generally frowned upon. We need to get him out…How?…we need to do something….We begged you for 10 years to join us, we kept it going for 15 years now…..It is too late, then you will realize it is too late. America has changed hands; deliberately turned into a Socialist or Communist "paradise" (your free money wasn't free). ..Biden got 54% of the vote whereas Trump only got 53%….WTF more than 100% of the American population voted. There were 5,000,000 extra American votes. Considering this, "Democrats" determined that their was no evidence to prove election fraud….Anybody that demands legitimate counts is publicly branded a racist, or a sexist or a Nazi. The latest stretches were transophobia and xenophobia. Ironically Xenophobia is the fear of aliens attacking Earth like in Independence Day, War of the worlds or Transformers. The definition of transophobia is the fear of anyone in the process of gender identity transformation….fear them?….maybe it is not literal and transophobia is related to xenophobia and it's actually transformafobia, I am ready to go and kill all the transformers so maybe I have acute xenocydal-transformaphobia? No worries big pharma has an expensive solution I need to take, before it becomes terminal (Bernadette in big bang theory knows what I'm talking about)….I mean… seriously, I am afraid I am going crazy and this can't be happening. If this is real, then I am in a nation I don't understand, I have lost all touch with reality, I need to be in a soft walled peaceful room. If it is not real then nothing I see is real. I am insane and I want to be euthanized…Our choice in the election was between an over the top patriot (good). That tried to do the right thing but was in way over his head. Or we could stand with take it, take it all (socialism). We stand with a man that makes any real parents' skin crawl by groping and sniffing little girls. If a grown man did that to your 10 year old daughter, would you call it sweet, creepy, disgusting, "comforting", or open pedophilia (over the clothes groping). We impeached Clinton for letting a full grown woman practice oral sex, at no cost, minus the "deposit", yet wanted to attack Trump for pointing out that loose women are loose (obvious fact), or telling everybody that his daughters were beautiful, as all good fathers do….um racist….no overplayed that card…sexist, homophobic, even called him a Nazi and the sadly comical one , "Trump is literally a cult member", never heard them use the term "Satanic" but that might come out, even now. Though I disagreed with much of Trump did, he did try. Biden is serving himself and dumping cash across America and funding Iran's attack against Israel and Ukraine. He is buying Americans loyalties to sit quietly while deliberately collapsing America. We did not vote for Trump, we voted against Biden.
All Americans should be ashamed, what comes after satanic cult member or even Nazi. You are the literal devil….soon, in congress, we will hear our elected officials, and the best America has to offer say, "I know you are but what am I or I'm rubber and your glue…. I will get you at recess….I hate you….I hate you times infinity….I hate you infinity times infin……"ATTENTION AMERICA is this the best we can do??? There are countless solutions, mine is dragging all the politicians to the coliseum and let them sort this one out. Don't worry we will be gender fluent. Whoever wins, we will all cheer as the victors' hear a clank behind them, the lions can finish off Americas curse and we can get back to simple, intelligent, ethical governing….I know what you are thinking "even the lions couldn't swallow their BS. Slang definition of transophobia-The moral objection to the glorification of transvestites and transsexuals.
When they eliminate freedom of the the press, (not just endless harassment), Freedom of speech (like they are doing NOW, and right to arms, the fight will be over. They are also violating your right for LEGITAME patients to receive proper, affordable medications. They will continue to amend (change, destroy) the constitution. Coming soon: The flag has become a symbol of white supremacy and warmongering, we need to replace it with the new BLM national flag. Let's open the borders, dress up the enemy as "refugees" and bring them in by the thousands……I know what your thinking, if this gets out it could start a civil war and the terrorist will tear apart America. That is why they want to silence free speech by calling it "misinformation" Soon they will make the documentary 2016 Obama's America illegal for it's misinformation. I got an idea, I want them to make an anti-Trump documentary I want both sides to watch it, then look up and share FACTS with each other, Next do the same with 2016 Obama's America. Debate only facts or you will look publicly ignorant. When you read stories, verify facts independently (fact checkers on both sides are lying) then boycott all news agencies boycotting actual facts as misinformation. Force everybody's hands. Let all the bums in California (the ones that can't afford anything) boycott the right, whereas the working person, many successful, will boycott all left wing supporters. We will all lose but bye bye leftist.
To Chris Rock: I have an idea for your next comedy routine; play video's of Ukrainian mothers carrying their mangled kids out of bombed schools covered in the blood of their children, then make your routine about killing white children to make their mothers cry. You won't need canned laughter; play the actual laughter from your audience from previous shows or do it here in Houston. No decent human being should find anything funny about it but America still loves you. Will Smith should not have bitch slapped you, he should have dragged you to Ukraine and when a mother is carrying what is left of her child out, chocking on blood, screaming for help, you can cheer her up with your comedy routine. Disturbed? Me too. If America turns on you just use the standard "I apologize if anyone was offended, I was just trying to bring awareness to the ignorant white people" All will be forgiven. I can answer for Chris with the standard reply (apology, apologize, regret, deeply regret, blah, blah) Then Chris gives his serious answer (almost standard) and my reply to that is "racism is ignorance, assumption of ignorance based on race is racism and assumption of racism based on race is racism".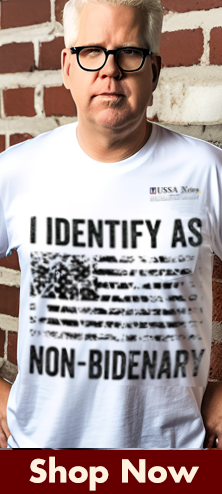 For those that stand against Will Smith, I hope everybody makes fun of your kids, spouses etc. Maybe one of them is trying for a part in a holocaust movie (skinny)…hah hah. funny, I bet you in 30 days you will lose 100 unwanted pounds, your wife has cancer hah hah…..or look at your loved one on that breathing machine, should have gotten the vaccine…she did…..I know, must be trying out for the Smurfs…..LMAO….seriously? We have become a warped, baby murdering, twisted society, full of perversion, and twisted by CRT, Woke and BLM and led by a child mol.. I mean comforter (whore of Babylon?)
Somebody needs to take the infamous picture of Kathy Griffin holding Trump's head in ISIS fashion, replace Kathy's head with Trumps and put Biden's head where Trumps was. Watch how fast the Democrats standard, double standards come out. Amazingly the left says "everybody follows us" while crying "nobody is watching us because of misinformation, we have to pay them to listen to our version of the truth.
If they come after me, you will have a choice. Grab your rifles or your white flags. If you wait to see, your choice will be made, have your flags ready.