By Truth Is Unbreakable.
Why continue to trade WEF leaders for other WEF leaders such as U.K. Prime Minister Liz Truss, who is WEF, supports Ukraine, and is a Zionist who is pro-Israel. Please explain how could she be a new member of the planetary alliance? While Truss lasted for 44 days as Prime Minister. Wouldn't be surprised of the fix being in to replace one globalist WEF member with another. Oh wait, the U.K. just did with WEF Young Global Leader, Rishi Sunak, notice how policies never change on this world's stage. Sunak's family are invested into Digital ID and more WEF promo by him to make the transition to net zero 'mandatory' of accelerating the great reset. In addition with Dr. Oz being a dual citizen to Turkey, he's Hellywood, Big Pharma, supports industrial complexes, and a WEF member. He would continue the same policies as before. Putin did at least told the truth about the Satanic western leaders who pillage lands and destroy freedom in the continued bankers wars. The Pentagon will no longer rule out the use of Nuclear weapons against non-Nuclear threat. While US Congress plans to continue financing Ukraine until 2029, WTF?
No doubt that the US deep state sabotaged the Nord Stream pipeline. Amazing how the US Navy were doing a training exercise in the area. All by design to use the Russian vs Ukraine to fuel more bankers wars and WWIII. No surprise as to whom benefits. While NATO has a ten year plan to rebuild the Neo- Nazi's of Ukraine military and defense industry. All to continue the bankers wars that lead to WWIII. While more global tensions rise over Russia and Ukraine. As very likely Russia's next move would be to take out Ukraine's infrastructure that leads to Dark Winter. The EU will keep with their "pay for play"
$1.5 billion Euros per month next year to Ukraine. As Patrick Lancaster, one of the few American independent journalists in Ukraine reports the center of Kyiv hit by Russian Drone Strike "for Belgorod"? One of the first people that Patrick Lancaster talks to a woman says the Russian Air Defense systems protects the people in Belgorod. As the battle there is in the air and not on the ground. She feels strong and protected by the Russian army. More reporting from Patrick Lancaster of Ukraine shelled a school, church, kindergarten & cultural center, and Russian orphan housing project, all of which the Western Media won't cover because they are pro-globalist establishment. Russia retaliating on Ukraine with missiles is not the real issue and what the fakestream media will not tell you as explained by the Doctor of Common Sense. The Doctor of Common Sense show and told many truth bombs on actors busted for War In Ukraine, and Zelensky in front of green screen.
Speaking of sabotage besides the Nord Stream pipeline, Northern Germany Rail Network were disrupted after "Sabotage" to their Communication Cables. Zelensky was calling for pre-emptive strikes, followed by Russia Bridge to Crimea was hit. Russia shut down all of the airports in the south after a Crimean bridge blast. As a result of the bridge blast that was done by Ukraine as they celebrate, that cuts off Russia's supplies. As in the Zerohedge article, "Declaration Of War Without Rules", this was deliberate in order to start WWIII, while a part of the bridge has been repaired as they are operating one lane only. While Ukraine's SBU who posted in their Telegram social media feed of how the bridge burns beautifully. In this video, by MonkeyWerx US, pay attention to the 15 min. mark to after 22 min. mark on the US Navy plane in the area as it sabotaged the Nord Stream pipeline and the Crimea bridge sabotage was mirrored exactly to the bridge taken out in the film "True Lies".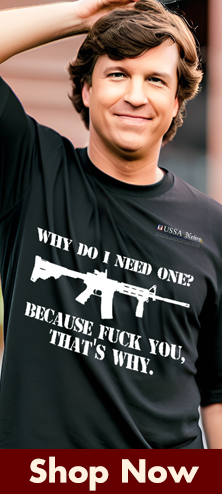 The droughts are doing more damage to the barge industry. As the barges are having difficulty getting through the Mississippi River. Thanks to Geoengineering/Weather Warfare. The Food Crisis will be far worse in 2023 than imagined. While dementia Biden who claimed that "our economy is strong as Hell", while eating ice cream makes the problems go away. No surprise as to whom benefits.
Even the Bankers are forced to admit the economy is collapsing. The fed's war on inflation is failing
that would lead to economic collapse. Even corporate executives believe that economic conditions are about to get worse, big tech corporations tell us where the economy is headed in 2023, while fake Biden believes that our economy "is strong as hell." NYC Homeless Shelters are increasing. While the Homeless are kicked out of the shelter to make room for the migrants, as they are reserved first class for cruise ships and hotels. This goes for other cities turned into third world country status thanks to
the destructive policies by government and order followers. There are 25 days of Diesel as there is a code red shortage in the South Eastern United States. Biden has failed to an agreement with the railroad unions as the strike could start up again on November 19th, as the supply chain, energy, and economy worsens. As this effort by the Fed to lay cover for another wave of serious inflation that will drive the prices of everything sky high. By artificially cutting off the supply of diesel, they can bring any country to its knees, and blame everything but the central banksters. The setup for economic destruction is already happening, while lies and stress is the greatest killer. Power Blackouts across New England and in other areas are expected called it Dark Winter. There are some solutions as a protection from total collapse with only alternative economies such as local production and state banks, trading in gold and silver, and other common sense solutions that can be applied ASAP.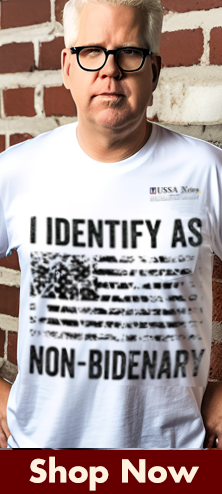 Europeans are panic buying firewood and stoves. In Poland, people are burning trash. Ukraine stops exporting electricity to Europe. Germany are burning 800 masks as fuel amid the energy crisis. Using Masks as fuel is about as useless as wearing them to stop a virus. That's in addition to a Oil pipeline leak that cuts the flow to Germany. France are rationing Gas and Refinery Strikes worsen. BASF shuttered operations in Germany, due to lack of Natural Gas from Russia, and are relocating to China. This would result of the supply chain collapse not only in Europe, but worldwide. While Westerners are feeling this Hard Dark Winter. Excellent compilation as Neverlosetruth stated as follows:
"Please … do all that you can to look out for one another within your communities, especially the elderly. We can't change the trajectory of destruction by design, but we can change ourselves to be more loving, caring, generous."
More going on in China with their 100 year plan, while the West descends into chaos unless we the people overthrow the Satanic KM leadership, we would fall. What's with Kissinger who supposedly took out the Queen? Why are these secret societies, alphabet agencies, and other elite running around? At least 83% on a poll agree the mainstream media poses a threat to democracy/mob rule. And other insane news as some of this is true and others can be false, question everything and you decide. As the Russia Sanctions backfire, at least the demonstrations by the people of Czech Republic recognize the real enemy are the government of warmongers within their government and Russia is not the enemy.