By Conrad Rook.
Despite the Democrats best attempts to stir the fear-porn pot of the average citizen by declaring that the Capitol disturbances in Washington on January 6th of 2021 in DC were comparable to Pearl Harbor, 9/11 and the Civil War, let us remember that the only people who died that day (Ashli Babbit and Roseanne Boyland) were Trump supporters. Officer Brian Sicknik died from natural causes days later, despite the lap-dog media's best attempts to lie by saying that he was "struck in the head by a fire extinguisher." Even a cursory glance at these January 6th death tolls (2) do not quite appear to approach the carnage of the other atrocities to which Democrats so often eagerly compare them.
As the lame stream media unleash their parade of crocodile tears on the terrible "attack" on our "democracy" which occurred last January 6th a year ago, please remember that the real insurrection actually occurred on November 3rd, when a coalition of forces (Rhino Republicans and Communist Democrats) essentially hijacked "our democracy" thru massive voter fraud, computer manipulation, a lap dog media, illegal campaign contributions by all the major social media platforms, along with the collusion, collaboration and conspiracy of monied interests so arrogantly outlined in a major Time Magazine article, to deprive Americans of the honest results of actual, rather than fabricated, voters. That "atrocity" was the true "Insurrection."
Furthermore, it would behoove the average reader to keep the following points in mind as we endure yet another Democrat/Media barrage to guilt-trip Americans into thinking that supporting Donald Trump somehow makes you a "terrorist"…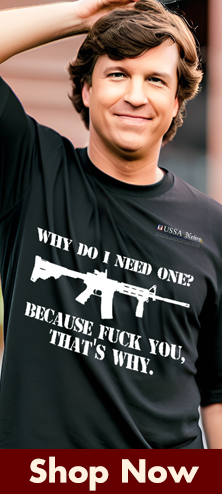 — The United States is not now, and has never been, a "democracy." We are a Constitutional Republic. A pure democracy was considered to be the worst form of government just above mob rule by our Founding Fathers; but Democrats love to conflate our government structure with "democracy" because it is the easiest form of government to corrupt; and as time has proven, the Democrats like nothing better than wallow in corruption.
— if 1/6/2021 was supposedly an "insurrection" against a sitting government, it was THE FIRST such insurrection in history where not one of the participants were armed!
— of the few videos released from that day, we see Capitol Hill police officers moving barricades so that the crowd could enter the Capitol Hill grounds without restriction; we also see numerous videos of Capitol Hill police officers waving the crowds into the building; we also see that the vast majority of entrants were totally peaceful, even staying within the confines of the velvet ropes inside the building, wandering around in awe as they looked at statues of the heroes of this country who believed in free speech, assembly, and the right of the people to peacefully petition their government;
— of all the people arrested for their participation in the Capitol Hill riots, (and you could be arrested by the FBI for simply being on the grounds of the Capitol, whether or not you entered the building!) not one of them has been charged with Insurrection; rather they have been charged with trespassing, vandalism or destruction of property;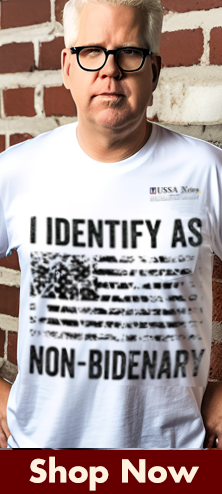 — Ashli Babbit was killed inside the Capitol building without justification, without warning, and her 105 lb body presented a threat to No One. Essentially, her murder was an execution by a Black Capitol Hill police officer, Michael Boyd, with a history of reckless carelessness regarding firearms, yet he has been praised in the media as acting with complete justification… undoubtedly because he killed a Trump supporter in cold blood;
— It was Speaker Nancy Pelosi's job to provide security for the Capitol that day. Nancy Pelosi rejected 3 offers by President Donald Trump to have National Guard troops stationed around the Capitol building; she rejected that offer because she apparently had preplanned to stage and manipulate the events which eventually transpired to purposely use them against Republicans, Donald Trump and his supporters. Why else would she have rejected an offer to have the National Guard in place to control a potential clash with protestors at the nation's Capitol building?
— It has been revealed that the FBI had at least 120 agents from Quantico infiltrate the crowd of demonstrators that day… for what purpose? Why were they there and what did they do? They certainly did NOTHING to prevent the riots; so did they actually take part in and FOMENT the riots?
— all of the signs stating "Do Not Enter" or "Restricted Area" had been removed by someone before the rioters entered the grounds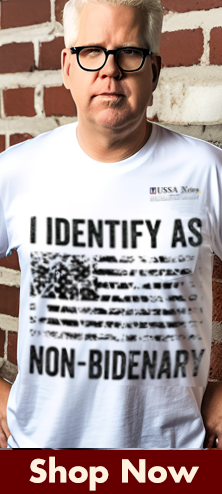 — the Department of "Just-Us" has only released a smattering of video from the Capitol "riots" that day; over 14,000 hours of video remain unseen, but the videos released from inside the Capitol building clearly show that the first 13 individuals who broke through the window of the door of the building and smashed it to enter were all dressed and clad identically in black, with helmets, goggles, and black boots, almost as if they had a specific "mission" to accomplish… and they were certainly NOT Trump supporters…
— the "founder" and "leader" of the Oath Keepers, Stewart Rhodes, was and is more than likely an FBI asset; what else would explain the fact that he had constantly provoked his membership for aggression throughout the days leading up to January 6th, yet he totally escaped any charges or imprisonment by the FBI or the "Just-Us" Department, while people who just happened to be a part of the crowd outside the building have suffered raids by SWAT Teams and were dragged off to rot in jail?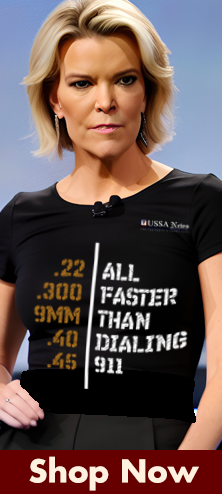 — Ray Epps, a definite "agent provocateur" can be seen in multiple videos exhorting the crowd to go into the Capitol building the day before the disturbances and the day of the riots. If ANY person is responsible for the crowd entering the Capitol building, it is Ray Epps! And yet Ray Epps is nowhere to be found on the FBI's list of rioters or persons of interest, or in jail along with the other "entrants." In fact, Ray Epps has never been charged with any violation of any law, despite numerous videos detailing his incitement. That is because Ray Epps was almost without question yet another FBI plant in the proud tradition of FBI/CoIntellPro subversion of our fundamental rights;
— John Sullivan, a Black Antifa organizer and professional provocateur, can be seen in numerous videos inciting and enticing people to riot; and yet he has not been charged or arrested for any crime; there are also videos of Antifa members changing into red Trump shirts and hats (for what reason?), but curiously none of them are in jail;
— while the FBI apparently has had no difficulty in tracking down anyone who happened to be at the Capitol building that day, whether they entered the building or not, they have yet to trace or track down the person seen planting pipe bombs on the Capitol Hill grounds the day before;
— of the more than 350 "rioters" arrested, all of them are still in a pig-stye of a DC jail, IN SOLITARY CONFINEMENT, held without charges, held without bail, held without any definite court date, IN DIRECT DEFIANCE OF THE BILL OF RIGHTS AND CONSTITUTION OF THE UNITED STATES, which assures anyone arrested to the right of a fair and speedy trial by peers.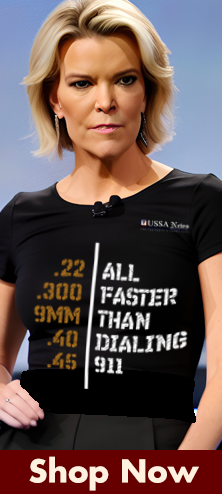 These victims of Democrat hypocrisy and duplicity are being deprived of family visits, fed inferior food, held without medical attention, and even beaten by sadistic guards under the uncaring eyes of a White "woke" female deputy warden, Kathleen Landerkin, whose bile and hatred for Republicans and Trump supporters would make the Nazi commandant at Dachau concentration camp envious.
As you watch in amazement while the Democrats milk this disturbance for every minute of air time on January 6th by holding a "candle light vigil" (certainly not for the 2 dead Trump supporters; but rather for their certain defeat in the upcoming mid-terms?) always remember that this entire episode in America's on-going conflict with Communism and its "woke" brainwashed followers could have easily been prevented had Nancy Pelosi exercised even the most elementary caution.
The fact the she did not, and that the so-called "bipartisan" panel is comprised of turncoat RINOs (Adam Kinzinger and Liz Cheney) proves beyond a shadow of a doubt that the fix was in, and that the Democrats cannot run on anything other than the January 6th incident they allowed and enabled.
Unless, of course, you happen to think that the Democrats should really run on their true record rather than rely on January 6th as a means to remain in power. Let's take a look at their real track record; it's quite impressive!
— an economy awash in inflation, driving up prices for basic necessities like food and fuel, with no end in sight;
— a president whose first act in the first hour of his presidency was to cancel the Keystone Pipeline, eliminating 60 thousand high paying jobs and immediately making Americans once again energy dependent, thereby kicking off that inflationary spiral;
— a military corrupt with prioritizing "wokeness" over military preparedness, while declaring that "White Rage" racism was the major problem facing the military, rather than their feckless incompetence;
— a military head of the Department of Defense willing to call his Chinese counterpart and warn them of a "surprise" U.S. attack;
— a senile, stuttering, shadow of a man installed by dark forces over the majority vote of the America people as the puppet president of the United States;
— a Vice President who gained office by starting her career as married Mayor Willie Brown's mattress;
— the drug-addled son of a president who made verifiable deals in the Ukraine by serving on the board of an energy and gas company for which he was unqualified while pulling down over $80K per month for his lack of expertise and experience;
— an "acting" president who proudly described an illegal and treasonous "quid pro quo" with Ukraine to fire the prosecutor investigating the energy company on which he son served without experience;
—a president and a military who left thousands of Americans, along with tens of thousands of green card holders, to the tender mercies of the slaughtering Taliban in Afghanistan;
—a president and military who left $85 billion dollars of military equipment and hardware to an "enemy" we fought for over 20 years;
— a "Just Us" department that ignored 2 BILLION DOLLARS in property damage, and also ignored the coordinated, conspiratorial attack on a U.S. government court house and a Portland police station, the injury of over 2,000 officers, some of them permanently blinded with lasers, and the deaths of over two dozen Americans at the hands of Antifa and BLM rioters;
— the humiliating and unnecessary sabotage of our relationship with our oldest ally, France, over a submarine deal with Australia;
—allowing the repatriation of four Chinese spies so as not to embarrass China and President Xi;
— a totally open Southern U.S. border, allowing the entry of 2 MILLION unvetted illegal aliens from more than 160 countries around the world, with more than 20% infected with COVID into the United States and then flying them into Red Republican states under the cover of night to dilute potential future Republican voting;
— enabling sex traffickers, drug smugglers and terrorists open access to the interior of the United States thru that open Southern border;
— enabling the murder of tens of thousands of U.S. citizens thru the smuggling of Fentanyl from China and allowing tens of thousands of COVID positive illegal aliens into the U.S. while forcing millions of Americans to get jabbed with experimental vaccines upon the threat of loosing their jobs while ignoring those same COVID riddled aliens;
—destroying the morale and readiness of the U.S. military by forcing COVID experimental vaxxine injections on our troops while denying all exemptions;
That certainly is quite a record of accomplishment and achievement, and as most people realize, I have barely scratched the surface. It really is no wonder that Democrats prefer to run on the fantasy "insurrection" of January 6th rather than the track record of their hypocrisy, perfidy, incompetence, arrogance and treason!
Conrad Rook
Copyright 2022, Conrad Rook, All Rights Reserved
contact: [email protected]