Third World "People of  Color" Flock to America to Suffer Racist, Sexist, Homophobic, Transphobic, White Supremacist
Persecution!
In a truly astounding turn of events, millions of Third World "People of Color" are pouring over America's non-existent, former "Southern Border" to subject themselves to the heartless persecution embodied in the racist, sexist, homophobic, transphobic nightmare of White Supremacy that defines the United States of America.  Experts in psychotic behavior claim that such insanity can only be an indicator of extreme mental illness and dis-associative affective disorder which undoubtedly contributes to the mass formation psychosis afflicting
these helpless, innocent, migrants who are only seeking a better life at the expense of the American tax payer.
The impetus for this enormous influx of "migrants" from over 180 countries — even more so than Joe Biden begging Third World economic refugees to come to America to avail themselves of all the riches and resources that were somehow stolen from their ancestors who never lived on this continent — was the elimination of Title 42, the proviso of President Donald Trump's immigration reform which stated that any person seeking asylum status must apply for it at the first country encountered on their inevitable journey to America.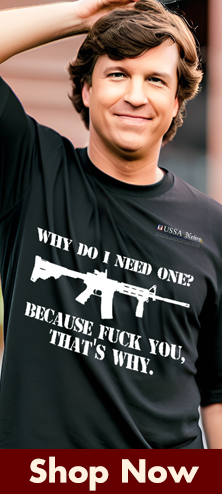 Now that Title 42 expired at midnight on May 11th of this year, an ever larger tsunami of hungry, indigent, criminal parasites are now flocking into the United States to enjoy all the benefits for which American citizens are being taxed but are forbidden to enjoy.
These "freebies" include a monthly stipend which is DOUBLE the average Social Security recipient check.   The "freebie" smorgasbord board continues with free cellphones, free food, free clothes, free housing, free education, free transportation, free legal services, free medical care, and free anything else which Democrat water carriers for George Soros, the CCP and The Rothschilds can arrange to have waiting the day this mass of humanity crosses "Go" to receive this largess to compensate them for the centuries of persecution which their ancestors are said to have suffered at the hands of of the ancestors of the White Supremacist majority of people in America who exploited them.
Comically, these upfront costs to the American taxpayer are really next to nothing when compared to the hidden costs this wave of humanity will impose upon America, including the social and financial costs of crime — rape, robbery, extortion, murder, vehicle accidents, property damage and educational disruption, as well as the costs to the U.S. court system of lawyers, law enforcement, and incarceration.   However, America's prison industry, ever eager to have free labor at the expense of the American taxpayer, is already salivating at the prospects of tripling their work force, just as the prison construction and employment industry is planning on a massive expansion throughout America to accommodate the predictable tidal wave of new business growth and opportunity the betrayal of America's sovereignty represents.
Democrats are already dreaming of the numbers of potential voters which they will easily recruit and add to their permanent underclass.   The plan is to keep their new constituents on the gravy train of permanent entitlements while they reside inside the invisible walls of the Democrat plantation.  This new Democrat voting block, altho currently illegal, will soon be voting in U.S. national elections thru the expediency of mail-inn ballots, which are becoming a permanent fixture of the American electoral process, along with the reliable constituency of dead people who continue to stay on voter rolls and somehow arise from their graves every year to vote for Democrats throughout the nation.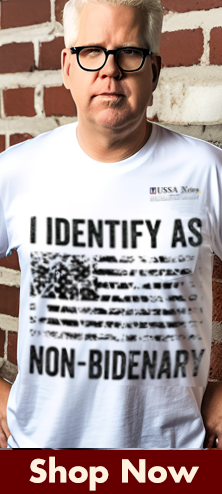 Mexican drug cartels, awash in new recruits for indentured servitude, drug smuggling, enforced prostitution and child trafficking (both for labor and ritual sacrifice to supply Hollywood's and America's financial elites' insatiable appetite for adrenochrome) were giddy at the prospects of even more billions of dollars flowing to them.  American bankers and investment firms eagerly anticipate adding to their financial base which will allow them to capitalize on the investment dollars that will soon be flowing onto their ledger sheets for more stock speculation supplied by those cartels.  Certain American politicians and intelligence agencies now envision an ever expanding pipeline of secret monetary cash flows to aid and abet their continuing corruption; and American armament manufacturers from our military-industrial complex will soon be expanding production of military vehicles, rocket propelled grenades, machine guns, and firearms to supply their established cartel customer base down South.
The ultimate beneficiaries of this insanity, the Chinese Communist Party, laughs and laughs as they continue to supply fentanyl to the Mexican cartels, killing more than one hundred thousand American youths each year, while their Manchurian Candidate in the White House turns a blind eye to all of it, playing the Pied Piper and leading America ever deeper into the depths of destruction.
Of course, one can expect the inevitable pushback from the predictable gaggle of MAGA patriots and "America Firsters" who claim that this massive influx of hungry humanity is being unleashed on America in a blatant modification of the Cloward-Pivin playbook to foster Communism and destroy our nation by bankrupting its social institutions and  overloading them with "needy" recipients.  However, all of the useful idiots and water carriers of the new "woke" mental virus are certain to predictably applaud the poverty which these changes will impose upon the land their forefathers fought, bled and died for because they have been spoon-fed and inculcated with White Guilt beginning in kindergarten and continuing throughout their educational process.
Now that their meaningless graduation from the finest Ivy League colleges deposits them on the doorstep of a corporate America obsessed with skin color, many of them actually believe they deserve to suffer and offer atonement to people they have never harmed, simply by virtue of their skin color.  Therefore the White "woke" majority will graciously accept being passed over for more deserving folks from the less fortunate parts of our planet when bonuses, raises and promotions are distributed.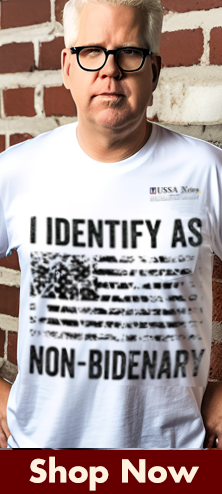 The mainstream mass media not only solidifies the virtue of their White "woke" sacrifice by constantly pointing out how long-suffering people of color have been marginalized and exploited by their White oppressors; they also emphasize that their social sacrifice will gain them a higher seat on the echelon tower of Virtue Signaling made available to them via social media forums.
Thru this arrangement, the influx of illegal alien invaders is made more palatable, the corporate employers benefit thru lower labor costs, the Democrat party enlists potential new voters, the Biden Administration continues its schizophrenic charade by fostering the cognitive dissonance that America's Southern border is secure, and the mass media perpetuate that charade by asking Joe Biden ever more pointed, probing questions like what his favorite flavor of ice cream happens to be.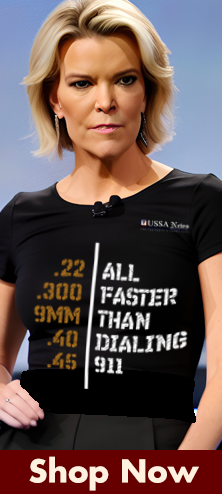 There truly is nothing like The American Way!
Conrad Rook
Copyright 2023, Conrad Rook, All Rights Reserved