A big unwieldy boomerang is coming back on the Bush, Clinton, Obama, Biden administrations. It's moving at lightening speed. That quid pro quo was not inconsequential, Council on Foreign Relations. Son of a bitch, we were also funding biowarfare labs, twenty-six in all said Neuland to Congress, on top of funding Gain of Function with the Chinese under Obama and Biden. Of course Putin is upset, we put toxic labs in his backyard with the Obama-Biden team!  What a mess they have created, decades worth, all so they could get palmed money. And let us not forget Hillary, who sold Putin TWENTY % of US uranium. Wow, now wasn't that a smart move? Wonder when that will come back to bite us… That $500K money Bill Clinton received for a speech probably won't cover the damage caused from Putin's use of uranium.

​Every part of what we are seeing play out is 100% the fault of the Democrat Party plus the Bush's who were also globalists, not true GOP. January 6th was a response to the utter denigration of our sovereign nation by these globalist idiot savants that are led around with a nose ring by Klaus Schwab at the WEF, CFR, Bilderbergers and the "uber-elite" one-percenters in artificial intelligence like Hanson Robots who made the Stepford wife Sophia, Pfizer-led big pharma and Gore-touted electric car makers that will "save the planet." They have deliberately created this oil crisis. Particularly thank Hunter Biden for the cobalt he located for the Chinese to make those car batteries which will be sold back to us at an exorbitant price in 2011–all a part of BBB. 
 1. We will never forget how Obama engaged in spying on the American people and then did a data dump right before Trump took office, causing all Americans to panic as their data was blown wide open to criminals. https://www.youtube.com/watch?v=SYJ5paDdbIU

2.We will never forget that thanks to Obama, it is perfectly legal for the media to purposefully lie to the American people. He quietly signed into law HR 4310 in 2012, allowing propaganda to be used on the citizens of the USA by its own government, repealing the Smith-Mundt act of 1948 banning the use of domestic propaganda.

3.We will never forget campaigning Obama who said he had concerns about vaccines causing autism:  
https://youtu.be/SYkluT1GbAc 
He backtracked that later with his plan for mandated adult immunization.

Transcript:

"We've seen just a skyrocketing autism rate. Nobody knows exactly why. There are some people who are suspicious that it's connected to vaccines and triggers, but (pointing to his right) this person included. The science right now is inconclusive, but we have to research it. Part of the reason I think it's very important to research it is those vaccines are also preventing huge numbers of deaths among children and preventing debilitating illnesses like Polio. And so we can't afford to junk our vaccine system. We've got to figure out why is it that this is happening so that we are starting to see a more normal, what was a normal, rate of autism. Because if we keep on seeing increases at the rate we're seeing we're never going to have enough money to provide all the special needs, special education funding that's going to be necessary."
​
5. We will never forget that covid 19 was planned under the OBAMA-BIDEN administration, and its release was acted out in a drama at Event 201 by key OBAMA administration officials, including biowarfare expert, April Haines. We will never forget that Event 201 was funded by the WEF, Bill Gates and Bloomberg Institute of Health. We will never forget that this meeting was an act of pre-meditated murder and genocide, with the China CDC, WHO, UN, NIH present and took place on October 18. 2019. We will never forget that two subordinates of Dr. Anthony Fauci raised concerns in May of 2016 [Jenny Greer and Erik Stemmy] and their voices were silenced and this deadly GOF project went on despite a US moratorium and was moved to China. This topic has been exhaustively covered on my "Censored News" page.
We will never forget that the OBAMA-BIDEN administration is the party that planned genocide by virus and vaccine: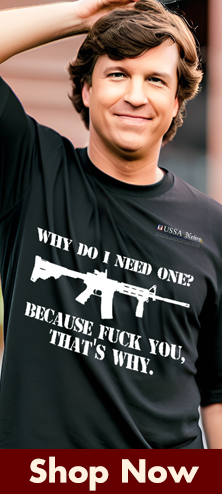 6.  We will never forget how Obama made children sexual beings in 2010 to open the door for MAPS, minor-attracted persons to commit sodomy and pedophilia. One hundred and seventy-six abstinence programs were defunded in that year. In Helena, Montana, fifth graders were taught that "sexual intercourse includes, but is not limited to, vaginal, oral and anal penetration." All grades were taught that marriage was a commitment between two people, not a man and a woman, and sixth graders were taught that sexual intercourse included "the penis, fingers, tongue and objects." There is no point in denying it happened; here is the proof!   http://www.cnn.com/2010/US/07/15/montana.sex.education/index.html
7. We will never forget how Hillary Clinton sold 20% of US Uranium, got  $145 million for her foundation, then turned around and created a fake Russian Dossier to shift blame to Trump. We will never forget how she used bleachbit to destroy emails on a private server to cover her digital tracks and how some of those emails implicate Anthony Weiner as well. https://www.nytimes.com/2015/04/24/us/cash-flowed-to-clinton-foundation-as-russians-pressed-for-control-of-uranium-company.html
8. We will never forget how Nancy Pelosi destroyed family terms: mother, father, son and daughter to embrace New World Order transgenderism and gender fluidity. We will never forget how job applications were changed to ask if you were an "it" or "they" at her beckoning: https://politicalpatrol.com/2021/01/02/nancy-pelosi-proposes-replacing-gendered-terms-like-husband-and-daughter-in-new-house-rules/ We will never forget the new discriminatory hiring practices begun to favor the "woke" and how "inclusivity and diversity" did not include Christian conservatives any longer. We will never forget the flagrant Marxist intention to undermine faith and replace it with compliance to CCP lockstep.
9.  We will never forget how Adam Schiff gaveled all who questioned the fake dossier into silence and yet has skeletons in his own closet including his ties to pedophile Ed Buck!   https://www.latimes.com/projects/ed-buck-donations/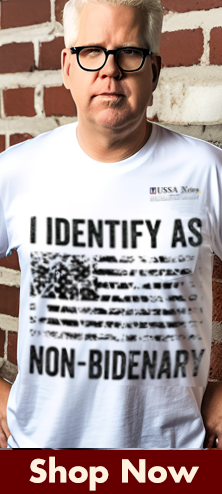 (6a) We will never forget Adam Schiff's raw treatment of Elise Stefanik and his determination to censor all opposing viewpoints:   https://redrightdaily.com/watch-gop-congresswoman-gets-revenge-during-impeachment-hearing-after-schiff-bullied-her/
(6b) We  will never forget that Adam Schiff  undermined the US election process and said on national TV that the American people cannot be trusted to support the Dem Agenda, so Democrats have to make up their minds for them. Schiff said, "…we are here today to consider a much more grave matter and that is an attempt to use the powers of the presidency to cheat in an election. For precisely this reason, the president's misconduct cannot be decided at the ballot box, for we cannot be assured that the vote will be fairly won."
10. We will never forget how Joe Biden did not come out of his basement and did not meet with the public prior to being elected. We will never forget how he refused to answer questions from reporters and appeared on many occasions to be parroting a script read to him via an earpiece:   https://greatamericandaily.com/americans-just-found-out-the-awful-reason-joe-biden-is-hiding-in-the-basement/ We will never forget how Joe got lost in the middle of a sentence and could not recover his train of thought and inserted homonyms [words that sound similar with different meanings]; I guess the volume was down too low.
11. We will never forget the many Democrats who egged on violence, as is shown in this video, starting with Nancy Pelosi and how rioting, looting and arson prevailed from coast to coast in 2020 and 2021 and Democrats called it "peaceful demonstration." We will never forget their release of criminals back on the street and the many young women and children senselessly killed by murderers. Video at bottom of page, which they deleted from Youtube but I have downloaded as an mp4 and shared with thousands of patriots. It will NEVER be redacted from the annals of history.
12. We will never forget that Biden went to the WEF and said he was a New World Order guy in favor of a globalist model that "levels the playing field" and diminishes the USA's role as a superpower and elevates the CCP instead: https://youtu.be/ndC1XL4731M
13. We will never forget how Democrats tried to execute Trump in effigy and the fact our US news did not and continues to refuse to report it!   https://www.thesun.co.uk/news/12524972/protesters-trump-effigy-guillotine-white-house/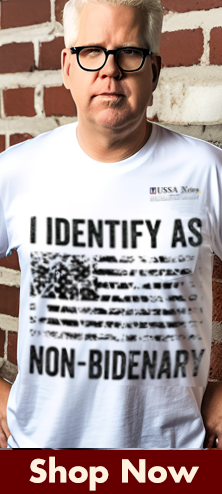 14.We will never forget that the Logan Act has been repeatedly broken by Al Gore and Bill Gates, and many other politicians who have pushed us into a false "climate change" model that includes depopulation by virus and vaccine. We will never forget that many belong to secret societies like the Order of Malta, the Fabian Society and the Club of Rome: https://www.youtube.com/watch?v=rQ-Fk2x9vY8
15. We will never forget how Nancy Pelosi ripped up the State of the Union Address out of spite, making little tears in it in advance, with total lack of respect for the office of President, nor her showing us her expensive gelato during economic hardship for 99% of the American people who were forced to be under lockdown—a lockdown she herself  did not obey.   https://www.youtube.com/watch?v=Ty92wz0K-CM&feature=emb_logo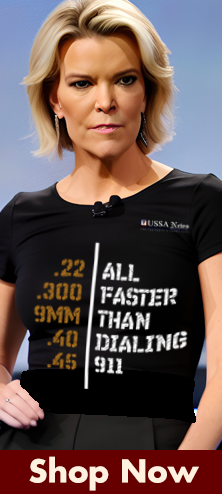 16. We will never forget how Democrats destroyed our faith in the election process by rigging the 2020 election to start their "Great Reset."   https://thefederalist.com/2021/12/10/exclusive-whistleblower-video-pennsylvania-election-workers-discuss-hiding-derogatory-records/ and altered votes at 3 am, covering up windows, throwing ballots onto the side of roads, dumping ballots in the middle of the desert, acting like third world thugs initiating a dictatorship.
17.We will never forget how our MSM colluded from 2015-present with Democrats to keep facts from the American people and we will never trust them again as a source for accurate information. We will never forgot how big tech censored us on social media, blocked our call-in phone numbers on Cspanwj, cutting us off for having an opposing viewpoint to the pro-reset narrative.
18. We will never forget how Joe Biden and Kamala Harris have weakened the standing of the USA on the national stage by being utter buffoons whenever they are in front of a camera; the only ones worse were Bush during 9-11 [he sat in a classroom and continued to listen to a book about a goat]… and Clinton [caught in the act of sexual misconduct with a cigar] To this day, Bill doesn't know how to define appropriate sexual relations, as Epstein logs prove.
19. We will never forget how Joe Biden invited illegal aliens to flood our borders during COVID to increase the number of people on social services and flip our country into a Marxist model. FACT:  The Illegal Immigration Reform and Immigrant Responsibility Act of 1996 made it a federal crime for non-citizens to vote in national elections and classified any unlawful voting by non-citizens (in local, state, and national elections) as a deportable offense.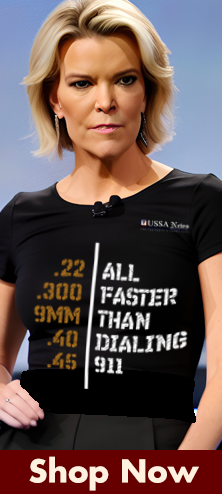 20. We will absolutely never forgot how Rachel Maddow wrote that she was afraid to bring NC representative Madison Cawthorn on her show and penned the following on January 10, 2022: "We don't have a relationship with his office and between you and me area a little worried that if we did inquire he might ask to come on and explain. I know that is HIGHLY doubtful, but I don't want to take that risk."  Then, she mistakenly cc'd it to him!
21.We will never forget that it was Bill Clinton that pushed for homes with balloon mortgages to people who could not afford them, and allowed the mortgage crisis of 2008 to come into being…nor how Biden and Obama gave banks no more than a wimpy slap on the hand and "solved the problem" by allowing foreigners to snap up US properties with just a $50K investment. Iceland had the right idea on how to handle bankers with Ponzi schemes like these:  https://bigthink.com/technology-innovation/iceland-is-doing-what-the-us-doesnt-have-the-gall-to-do-jailing-bankers/
22. We will never forget how Democrats have used race baiting to divide the country and we know it was done by the UN and WEF to divide people, separate them with masks and "social distancing" so they could not discuss all of the above, but primarily the COUP on our national sovereignty started by the Davos Men.
23.. We will never forget that Democrats and globalist investors push hard for late term abortions so they can create ungodly freaks called "chimeras." We will never forget that baby organs are culled in the 20th week from women who are called kinky breeders, and the organs are dissected while the fetus is yet alive. No, we will never forgive not forget these abortionists and their flagrant disregard for human life and their program called CRISPR, which thinks it can make a better human being than God.
24. We will never forget that TORIA [Victoria] NULAND, the same one who promoted the Iraq War, has stated on record that in 2014, she engineered a COUP on Ukraine in the name of democracy. Senator Rubio asked her if Ukraine has chemical or biological weapons…and her response was: "Ukraine has a biological research facilities [TWENTY-SIX in all]; we are working with the Ukrainians on how they can prevent any of those research materials from falling into the hands of Russian forces should they approach." So, publicly Democrats deny Ukraine has biological research facilities, and say "Russian Propaganda"…but privately they say before Congress: "whatever they are doing in those labs is so dangerous and so scary" we have to stop it escaping.
#25. But we definitely will not ever forget that Obama said in 2008 to a woman who asked how he knew he would win:
"
It helps that Dems are in charge of the machines."
Source: Women and Economy, Kent State University, New Philadelphia, Ohio.