Written by Steve Cannon for USSA News.
8/25/2022.
Joe Biden and the Democrats are assholes. That's right, I said it. Who the hell does Biden think he is? He cannot just erase $10,000 in student debt. This is nothing more than a socialist transfer of wealth. Every taxpayer in America should be fuming at this!
Before I continue my thorough evisceration of Biden and the Democrats, let me explain why college tuition prices are so high.
Forty years ago, tuition was reasonably priced. Today, one year of college can exceed $50,000, far outpacing the inflation rate. The reason for this exponential growth in tuition cost can be explained in a single word, government. Once the government began guaranteeing student loans, prices for tuition went through the roof! In other words, if the student failed to pay the student loan back to the bank, the government would instead pay it, thereby fulfilling the guarantee that colleges and universities would get their precious money.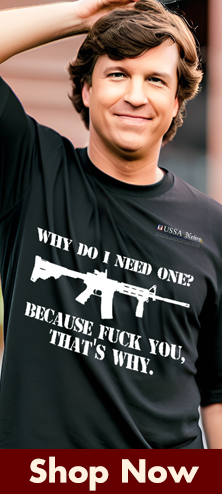 If you were a school, why wouldn't you raise the cost of tuition to astronomical levels? You wouldn't care if the student could pay the loan back or not because getting your money is guaranteed by the government. And of course, any student who cannot afford to pay his student loan back can't get out of it by filing bankruptcy either. Student loan debt and child-support are the only two obligations that are not forgiven in a bankruptcy. Another brilliant rule created by, wait for it…the government!
So what did these schools do with all this new money? They kept most of it. Yale has an endowment of over $30 billion. The University of Texas has an endowment of over $50 billion. In fact, most colleges and universities are worth somewhere in the billions of dollars. The schools also hired more administrators and created more bureaucracy, which gave them the perfect excuse to raise tuition costs year after year.
In reality, schools are more like hedge funds with classrooms attached. These rich universities can afford to pay everyone's tuition for the next hundred years if they wanted to, but they don't because…let's just say liberals don't like to make donations.
Students, on the other hand, are poor and stupid. You should never start life in debt. You certainly should not start life off in insurmountable debt! Yet every year, thousands of mush-brained teenagers start college with mountains of debt only to get a degree in Critical, Non-Binary, Lesbian Basket-Weaving Theory. In other words, most will exit college indoctrinated with bad ideas, a lot of debt, and no meaningful skills to get a decent job so they can actually pay off the debt they incurred. Yay government!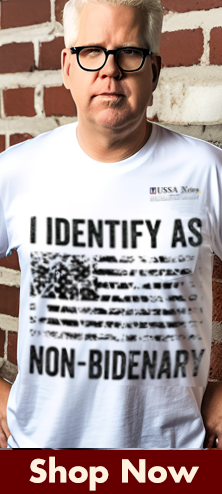 So why is Biden erasing $10,000 of student loan debt? He can't. That's Congress' job, should they decide to do that. If Biden tries to do this by Executive Order then our country is lost. We will have no need for Congress and our representatives any more – and they're pretty useless as it is. This act alone will turn us into a tyrannical dictatorship.
Assuming Biden gets away with erasing this debt, I have a few questions I'd like to ask him:
Why aren't you giving the people who worked hard and actually paid off their loans, $10,000?
Why aren't you paying off everyone's car loans, credit card debt, and home mortgages?
You can print as much money as you want, why not pay off the debt of the entire country and get rid of all taxes?
If you have limited money to pay to people, why are you giving it to college students? Theoretically, they'll be making good money in a few years with their college degrees and will be able to afford to pay back the loan. Why not give it to the single mother with three kids, or homeless vets, or someone who needs it more than a "struggling college student" at Harvard?
The answer to all of these questions is simple; Biden's buying votes and paying off his donors. Students come out of college indoctrinated into the liberal dark arts. By doing them this financial favor, he hopes to buy their loyalty and their votes. And by erasing this debt, the school administrators are guaranteed to get their money.
It's a win-win really. The middle-class taxpayer who didn't go to college gets to pay for someone else's tuition, and in turn, the student will make more money from that college degree than the middle-class taxpayer who helped pay for it. The upper-class taxpayer who did go to college and did pay off his student loan also gets to pay for someone else's tuition while not getting $10,000 reimbursed to him, despite sacrificing and paying off his own loan in full. See? Like I said, win-win.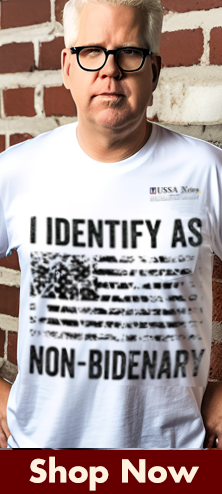 Typical asshole Democrats.