Written by Steve Cannon for USSA News.
Government, stop everything you're doing and leave us alone! You have no authority to do anything other than to protect our freedoms from foreign enemies and each other. That's the entirety of your role as an entity!
You have no business in the following and must stop immediately:
Cancelling Debt: Debt between private parties is their business. You have no legal or moral role in some else's agreements or problems. Picking sides divides us and you have no authority to do so.
Economy Manipulation: You have no authority to interfere with the economy of the country. We are a free market, capitalist economy. "Free" being the operative word. Interference from the government no longer keeps our economy free. Printing money increases inflation. It also gives you more money to spend on useless projects. Spend within your means just like the people of this country do. Put us back on the gold standard and leave the economy alone. Stay in your lane. You have no authority here.
Interfering with Free Speech: The First Amendment protects free speech so the people can speak out against a tyrannical government. You have no right to collude with the Tech companies and tell them to suppress speech you do not like. If you do not like certain speech, change your behavior accordingly and the speech will change with it.
Health Care Insurance: This is part of a free economy. You have no right to create and regulate government-run health insurance by compelling its existence. Health-care is not a right, despite your wishing that it were. The free market, if left free, will make it work.
Energy: Nowhere in the constitution does it say the government has a right to restrict energy. The selling of energy is part of a free economy. You do not know better than the people. The environment will take care of itself, and the people are part of the environment.
Rigging Elections: Elections are run by the state. You have no right to interfere with them. We have one Election Day every two years. We do not need Election Month, Mail-In Voting, or voting machines to count the ballots. One day, one vote, hand-counted ballots. If you do not like the outcomes, change your policies and platforms.
Taxing us to Death: One tax. That's all we need. Everything beyond that is for the benefit of the government and its cronies. No more tax codes, loopholes, IRS. Nothing! We pay one tax to a small government that leaves us alone. Why is that so difficult to comprehend?
Marriage: You have no business in the private affairs of others. Marriage is between a man, a woman, and their God. Anything else is called, "friendship." A license or approval from the government is not needed and certainly not wanted. You have no authority here.
Again, your job is to protect the people from foreign enemies and to protect our rights. That's it!
We are created equal, which is far different from, equal outcomes. Equal outcomes is socialism. We are not socialists, despite your best efforts. Being created equally ensures we will have different outcomes. This is the very point of America and a free market. The harder you work, the better off you will become. Here people create their own dreams. In your socialist Utopia, everyone has the realization of the same dream, your dream. The dream of everyone being equally poor. Have you not seen Cuba, Venezuela, North Korea, China? We are America because we are free!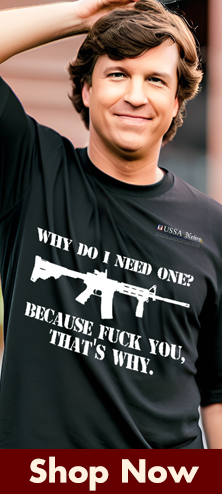 Stay out of are way, stop meddling in affairs where no have no legal or moral authority, and leave us alone. Our rights are God-give, not government-given. Do not press your luck. The Second Amendment is there for a reason too.