D. S. Dexter Tarbox, Jr.
Joe Manchin—to whose name it is almost a shame to affix that word of 'man'—has now emptied his hard-won store of goodwill amongst the nation's thinking people. But his recent spate of plaintive media appearances may bely a newfound regret on the part of the castrated West Virginian Democrat.
Starting Sunday, Manchin broke radio silence and began an explanatory campaign in support of his bizarre reversal on President Biden's spend-your-way-out-of-inflation program. Upon a Tuesday morning's FOX News interview with Harris Faulkner, the Senator insisted that speculation about the latest Biden Bill increasing taxes on middle class Americans was an "outright lie," before proceeding to angrily question the interviewer on her own patriotism, like a petulant brat who's just been denied his accustomed afternoon sweets.
Indeed, the Manchin who appeared that Tuesday was quite different in manner than the one who had earlier spoken to the likes of Brett Baier (also of FOX) and Jake Tapper (CNN) over the preceding weekend. Walleyed and impatient, the Senator seemed to have become a man half-crazed.
Even to the casual observer, it looks as if Manchin has been powerfully impacted by the public response to his betrayal of their trust. How this politically experienced gentleman of West Virginia could have failed to predict the uproar caused by his actions is mysterious; but its effect is clear. From the height of his confidence on Sunday to the blathering desperation of his later appearances, something has visibly shaken Joe Manchin. He now begs for understanding on that matter which he clearly does not understand himself: that supporting a tax increase (of any kind) during a period of economic recession is plain political suicide.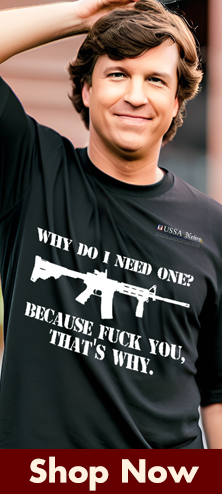 Some have suggested that he was duped by the Left, others that he has an aim towards relaxing federal regulations on oil and natural gas producers in his home state. When asked by CNN's Jake Tapper about the secrecy of his mental process, the staring Democrat even asserted that "I didn't want to disappoint people. Everybody was all upset and mad." But the etiology of his foolishness is of little import to those considering its consequences. The Biden Bill fails in its ability to deliver the dual promises of lowering inflation and remaining tax-neutral for the middle class according to the Joint Committee on Taxation, among others. Given both this fact and the sheer textual volume of the proposed legislation, it's reasonable to conclude that Manchin's mounting alarm is growing in proportion to the voting public's awareness of the Bill's many negative implications. It is the natural reaction of a weak man to the realization that he cannot delude the American public into supporting the fruits of his gamesmanship.
Joe Manchin's behavior suggests that he is regretting his national betrayal, and it's right that he is.