Do you want free speech?
Communism, Wokeism, Fascism, Socialism, or any garden variety whatever-ism, all of these are prisons of the human soul. Those who push these toxic ideologies want to take your rights from you, especially your right to free speech.
Free speech is the linchpin of freedom. It is born of our freedom of will, and free will is our gift from God.
Our enemies know that free will is neutralized when we can't speak freely about what we decide in our hearts. Whenever we can't freely tell others what we really think, we cannot live by what we think, either.
It doesn't matter if someone prefers to walk on the left side of the political road or on the right, or if they end up as roadkill in the middle.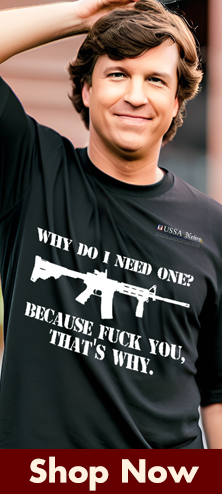 As long as we're free to speak our minds, we can figure out where we differ, where we agree, and where we just can't agree at all, and all of these are fine – as long as we can talk about it and nobody wants to (or is able to) shut the other one up.
That's what we call "civil discourse" and we need more of that today than ever before.
Those who seek power can't let us have free speech because, if we do have it, we can find out what they are doing to us and tell others about it. If we know what they're up to, they can't control us any longer. That is their biggest fear.
The most dangerous of these totalitarians are not in government, though. They are the CEO's of our 'woke' corporations. It's a fact: we are currently living out the 'Dawn of the Woke.' We're living through the 'Awokalypse', and the woke are working overtime to put America back to sleep.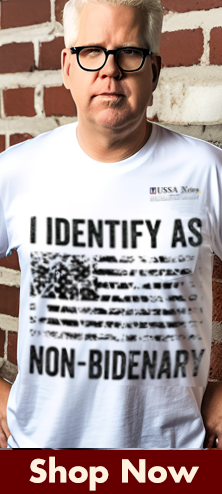 Corporate Communism
These corporations control our government through their campaign (and other) contributions and then graft their tyrannical will onto it and install their corporate lackeys in it.
Of course, they don't control the world quite yet. They are themselves controlled by communist China on the one hand and by the world's top bankers on the other. The CCP controls them because they all want to operate in China, use its cheap labor, and undersell the competition at home to gain market share here at home. Their domestic competitors then had to do likewise just to stay competitive – and so were sucked into the same communist vortex.
Being CCP-controlled is the price for operating in China. There's just no way around that. Example: the Chinese headquarters of HSBC, Europe's largest bank, was recently forced to accept a Communist party committee on its board.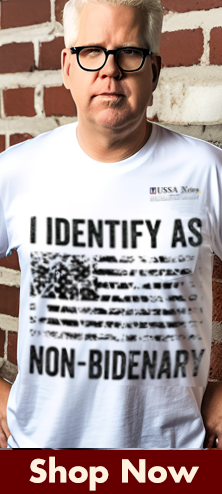 Of course, these CEO's then carry out their CCP marching orders here at home, in America. It's how Chinese Communists used capitalism to infiltrate our formerly free institutions. They just don't put openly communist name tags on their efforts.
They also take their marching orders from the world's biggest banks, especially the private western central banks, whose creators just happen to be the ones that funded communism from the beginning. (They also funded Hitler and Mussolini, by the way.)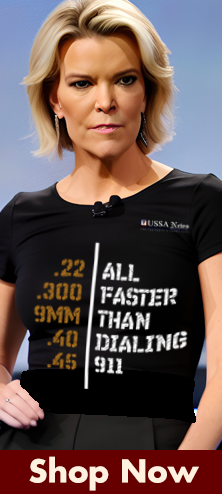 Now all of these corporations are organizing under the auspices ueber-communist Klaus Schwab's World Economic Forum. Yes, the guy who keeps telling us that soon we won't have any property and no privacy, but that we'll be "happy" anyway … somehow.
You know what he wants. He wants the "Great Reset" – global communism for us and global capitalism for him and his cohorts … and the world's entire corporate elite is just lapping it all up. Take a short look at his list of 'partners" on the WEF website and you can see for yourself.
Alarmingly, these corporate conglomerates are working feverishly on destroying the world's food supply as you read this. If that's news to you, watch the video interview of Alex Newman by 'Crossroad"s Joshua Phillips on the topic of UN Agenda 2030 and the global food supply.
To say the least, these corporations are not acting rationally. Not from a normal profit standpoint, anyway. How will they make money when their customers are all dead or dying from hunger?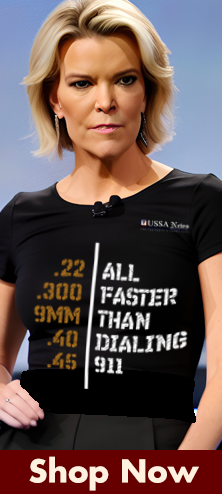 Answer: they think they will soon no longer need money. They believe they are in complete control of the money part and got it all "locked up." Hence, they are now showing their true faces and let the world see what they are really after:
Power
Power over others, to be exact. That's you and me and everyone else who is not in their club. Money was just a stepping stone to get there, and they now think they are "there." With all of these powerful corporations pushing for what essentially could be the extinction of vast portions of humanity, what could we possibly do to stop them? The answer to that one is simple: proving to them that they are dead-wrong about having that money thing 'all locked up."
Ironically (and this irony rises to the level of divine irony) their greatest power is also their enormous Achilles heel. In that sense, they are literally "all heels." What is their Achilles heel? You are. You, I, and every other patriot in America. They haven't wiped us out yet. They still need to operate in profit mode in order to complete their satanic scheme.
They still need money, and ironically, that money – at least here in America – comes mainly from us, the patriots. We are and always have been the majority, and we're starting to remember that again. Sadly, we give them our money every single day of our lives by buying their "stuff". But that also means we can cut them off at any time … completely.
Economic Militia Warfare
Doing this requires the resilience and mental, intestinal and testicular fortitude of a well trained militia. We are the economic militia of America, and we are cutting off their logistical supply lines. Which means that, in truth, we have the upper hand. Everything they do, and I mean everything, depends on our continued willingness to supply them with what they still need by buying what they produce.
If we stop that money flow, we stop them cold. Immediately. Permanently. For good. As soon as we make up our minds to to this, they are done for. How long does it take for 100 to 200 million Americans to make up their minds? Technically, only as long as it takes to read this article. That means we can stop them tomorrow. Literally.
This is truly an "if-then" equation. It works with mathematical precision. If we do this, then that will happen. It is also known as a "direct causal link." There are no intervening, contravening, or complicating factors in this equation. So the success of the entire operation depends the word "if" – and that is the part that is completely, utterly, and uniquely in your individual control! No one else's.
Here in America, they don't have the power to cut us off from making our own buying decisions the way they do in China … or Canada. Supporters of the Canadian truckers had their bank accounts frozen. They cannot do this to us here in America – not yet. In order to keep them from ever getting to that point, we must act now. No more time for waffling, debating, or equivocating. You are the "big if" in this equation.
Will you do it?
Alex Wallenwein
WokeFreeEconomy.com
[email protected]
(Alex Wallenwein is a Christian ex-lawyer martial artist with a penchant for bringing the woke economic establishment to its knees)