By LC Vincent.
There is really no polite way to put it. The Democrat party has degenerated even further from the party that once advocated slavery, endorsed the Ku Klux Klan, and supported lynchings and segregation. Somehow the party of The Confederacy, Racism and Jim Crow has devolved even further, and rushed headlong into the deepest, darkest cesspools of illogic, absurdity and insanity. The Question is Why?
Today's Democrat Party not only believes a person can change their sex just by saying so, but they openly advocate for transgender surgery of minors (anyone under the age of 18) to undergo permanent, life altering surgery in order to "affirm" their imaginary gender should the mood strike them.
According to current Democrat theology, you "affirm" a young boy or girl's mental illness by supporting their transition to the opposite sex (or somewhere in between) by having their penis removed or their breasts lopped off so that they can participate in the hallucinatory social fantasy of being progressively "woke."
This poisonous mental virus has now spread throughout the globe, so that now we are treated to a transgender man as "Woman of the Year", or the winner of a global beauty pageant. Of course, since even our woke Supreme Court Justice person of colour, Ketanji Brown Jackson, admittedly cannot define what a woman is (since she is not a biologist, and it would apparently take an advanced degree), than this is what we are to expect going forward, as "trans" women who are biological men destroy all women's sports and supposedly re-write all "women's" sports records. After all, truly "progressive" Lib/Tard Democrats know, without a shadow of a doubt, that men CAN get "pregnant" — so why should you care?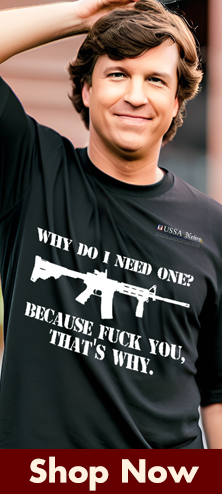 And speaking of "woke," you should know that if you are a White Christian man or woman, you are a permanent oppressor and enemy of all people of "color" — unless, of course, you are a Democrat. Being a Democrat is your "Pass Go" and "Get Out Of Jail" free card which absolves you of being a hereditary part of the oppressor class.
If you are a Democrat, you are able, like Transportation Secretary Pete ButtGig, to see racism in the construction of our national highway and freeway system. You are also absolved of ministering to any geographical area — like East Palestine, Ohio — from the environmental catastrophe of dozens of chemical tanker cars spewing their toxic and deadly contents all over that forsaken landscape. Instead, you can move forward with a clear conscience that such people actually deserve their misfortune because they voted for Donald Trump, and therefore have forfeited any hope of receiving meaningful recovery assistance from FEMA or the Federal Government.
It is apparent that the vast majority of our m/ass media, and the pseudo-intellectual elite of the Eastern Establishment, as well as Wall Street and Silicon Valley, support identical illusions. For those who may not yet be up to speed regarding current Democrat lunacy, herein below is a short, representative sample of twisted declarations which the "Woke," Illuminati inspired, virtue-signaling "social justice warriors" now advocate and expect you to believe and adhere to:
—America's Southern Border is Secure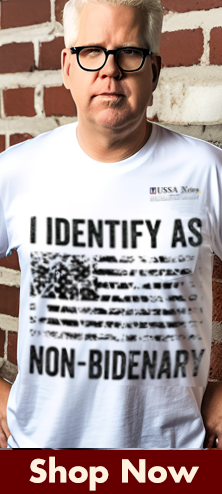 —"Illegal migration is down 90%" (Biden spokes-person Karine Jean-Pierre)
—Our withdrawal from Afghanistan was admirable and correct.
—The greatest danger to our "democracy" is White Supremacy
—The greatest existential danger to our country is "Climate Change."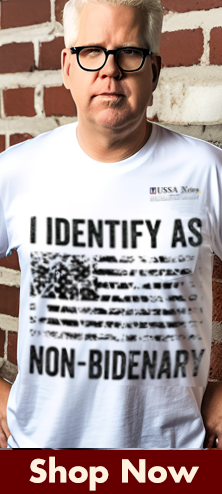 —the COVID vaccines are "safe and effective"
—Masks prevent transmission of COVID.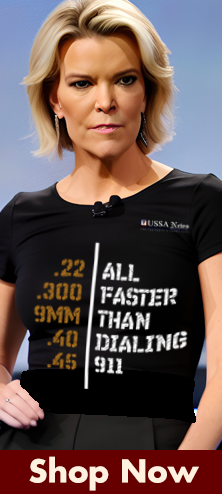 —COVID is a disease of the unvaccinated
— If you are fully vaccinated and boosted, you cannot get COVID, transmit COVID, or die from COVID.
—It is logical to allow 6 million untested people to enter America during a COVID pandemic while requiring people who fly into America from abroad to be fully vaccinated
—Illegal aliens are better Americans than American citizens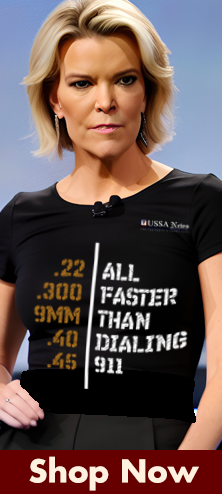 —Men can be women and vice versa; it just requires a declaration
—Men can get pregnant and give birth
—Biological men transitioning to the new definition of female can compete fairly in women's sports
— Hunter Biden's laptop is fake
— Joe Biden knew nothing of his son Hunter's business deals
— America's economy is not in recession
— America's banking sector is financially sound
— The Russians blew up their own Nordstream 2 pipeline
— Our national interests revolve around Ukraine
—The Communist Chinese Party is not a real threat to America
—China is an economic competitor, not our existential enemy
— Reparations for slavery should be paid to people who were never slaves by people who were never slave owners.
— The Inflation Reduction Act actually reduced inflation
—The U.S. Navy's new recruiting video featuring a transvestite in drag will attract more patriots to enlist who are willing to fight for our country
— American armed forces will successfully replace gasoline and diesel-powered weapons systems with sustainable, non-polluting electric vehicles for the battle field
— The unarmed January 6th protestors at the nation's capital were attempting a "violent insurrection" of our government
— It is philosophically valid, based on Critical Race Theory, to judge a person by their skin color rather than their character.
— Joe Biden inherited an economic mess when he was appointed as president
— It is somehow better to be energy dependent rather than energy independent
—"gun violence" is caused by the availability of firearms, not the people pulling the triggers
—Joe Biden won the 2020 election, garnering 15 million more votes than Barack Obama, even tho he couldn't draw flies at his few public appearances
I could go on, and undoubtedly you could as well, but clearly Democrats are the party of illusion, hypocrisy, bigotry, racism and ultimately, mental illness. The question is why?
Why are Democrats so hell-bent on denying Truth and twisting reality? Although I am prepared to offer an hypothesis, no one has ever said it better than former U.S. presidential candidate Tulsi Gabbard: "…by rejecting the objective Truth… they are rejecting the existence of objective Truth as a whole. And when we remove those boundaries of what is actually true and false… that there is such a thing as Objective Truth, then we remove all the boundaries of our society, and we end up in a position we are seeing right now, where what is declared as "True" is based on whatever those who are in power say that it is."
What this tortured "logic" implies is the same sort of dictatorial decrees exemplified in the novel "1984," where the protagonist, Winston Smith, is tortured until he agrees that 2+2=5 because the government of Big Brother has declared it so.
I have no desire to live in a world of artificially constructed delusional reality, and I do not doubt that any thinking adult would actually prefer lies to Truth. Yet if we supinely accept the imposition of declared pronouns, or grudgingly accept that a delusional male is The Woman of the Year, or that men can get pregnant and give birth, then we open ourselves to ALL of the lies and delusions that those who gain the levers of power seek to impose upon our consciousness as true reality.
I, for one, will never accept these absurdities, and it is my hope that you will not either. For when Lies can replace Truth, and Evil replace Good, then the Gates of Hell — both in this life and that which is to come — are wide open.
LCVincent
Copyright 2023, LCVincent, All Rights Reserved4