By Shoecuckoo.
These days, kids who feel their true gender identity doesn't match the sex they were given at birth are granted the opportunity to adopt the lifestyle and the characteristics of the opposite gender in a process known as "social transitioning." Though this particular step doesn't involve treatments or surgery, one couldn't help but wonder if there wouldn't be long-term regrets involving the decision.
Let's be honest. As we grow older, looking back at life's countless curveballs and their myriad of consequences, we know deep down inside that a few of those situations could've been or should've been handled better or differently. And I'm talking about people who stuck to their God-given identity, putting one foot in front of the other, trying to leave behind an honorable legacy, and hopefully a better place for the next generation.
I believe today's gender problem has nothing to do with one's physical, mental, or emotional state. But it has everything to do with those damn Democrats, who have come up with one more obstacle for families to deal with, and more than likely, to be divided in ways that they'll never be able to recover a unity within its members. After all, Democrats can't use racism which, they, themselves, created once upon a time, because we as a nation, black or white, are not as affected by it as we once were. Nothing they've tried so far, be it Climate Crisis, White Supremacy, Green New Deal, Black Lives Matter to name a few, has given lasting results. None of it has worked as planned. So, the enemy is working overtime these days to concoct some new issue, which is exactly how Democrats manage to remain faithful to their historic roots. They relish dividing.
Whether it be over slavery, women's suffrage or civil rights, the Democrats have always been on the wrong side. Take for instance the election of 1860 in which Abraham Lincoln defeated Stephen Douglas, John Breckenridge, and John Bell in order to become the 16th president of the United States. The Democrats fumed, attacked, and divided the country, during which twelve Democrat-led states left the union.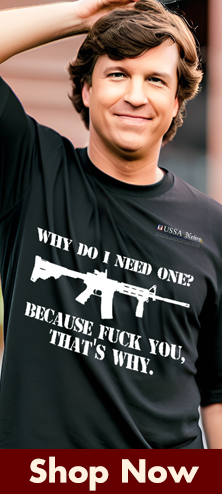 It was under Republican Abraham Lincoln that the 13th Amendment was passed, which outlawed slavery while John C. Calhoun, a prominent Democrat in his day, was referring to slavery as a "positive good," just like brain-dead Biden is saying "rising inflation is a strength." Go figure!
The right of women to vote took place on June 4, 1919. It passed the Senate 56-25. Eighty-two percent of Republicans voted in favor of the amendment while 41 percent of Democrats opposed the idea of women voting. 
The Civil Rights Act of 1964 is another example. Democrats staunchly opposed the bill, favoring instead to divide the country along the lines of race. About eighty percent of Republicans in both the House and the Senate voted "yes," while forty percent of House Democrats and just above 30 percent of the Democrat Senators voted "no" on this historic legislation.
By trying to confuse the most precious and the most vulnerable members of our nation, Democrats have created yet another way to poison young minds. And it's no longer about a confusion over kids' gender and sex. They've also taken away the parents' right to mentor their own children. If this doesn't prove the fact that Democrats are pure evil, I guess those who voted for Biden do deserve such a deplorable administration.