By Truth Is Unbreakable.
There's more coming out of Western Australia Laws of Government Slavery, Extortion, Labor Camps, Gas Chambers, Drugs, etc. I found that from a channel called Tim Truth, he can be found on You Tube and on Odysee. Tim, does reports of the increased mortality of the Covid mRNA jabs and more. When you have the Corporate Death Center (CDC) who claims aluminum adjuvants are safe, even though another study shows it causes asthma in children. Three months before the Covid pandemic appeared, the DoD issued "COVID-19 Research" contract to Ukrainian company called Labrynith Global Health Inc. How this is tied with the pandemic and fueling the KM's in Ukraine. No coincidences. Kaiser admits your risk of getting Covid increases with each shot, thus the pandemic of the vaccinated. Expect more plandemics thanks to fake Biden's EO advancing Biotechnology and Biomanufacturing for the supposed sustainable Bioeconomy.
Recently Pfizer executive testified at a Covid Hearing that the shots were never tested from preventing transmission, they more than they truly say. How the Covid clot shots are increasing the failure of Organ Transplants, including blood donations as the spike proteins continue to cause more suffering and deaths of the vaxxed. Look at the damage the vaccine and the Covid clot shot did to this multi- generational family, still there are plenty of other programmed to believe the authorities, trust big pharma, and overlords, the mass psychosis runs deep. Marvel's Avengers partnered with Pfizer to push boosters in children. That's in addition to Murder Inc's still pushing Boosters in children with
nothing to back up their so-called science. There are no depths to which these psychopaths won't sink. French Politician and Ex Presidential Candidate, Jean Lasselle said the Covid Vaccine/Bioweapon nearly killed him as he had four other surgeries and so forth. He stated those such as Macron and others faked their vax status and received fake vax passports to promote the pandemic, part of the disclosure? Moderna is developing a new mRNA injection to supposedly repair the heart muscle after a heart attack. Talk about more poisons that benefit Pharmakeia.
While Boston University created a "gain of function" chimerica Covid bioweapon with an 80% kill rate, but this should be as to no surprise as to whom benefits as these evil doers keep revealing their true colors. While this OB/GYN laments the Covid death jab causes massive adverse effects for pregnant women and babies. Even cancer deaths from the Covid jabs are being hidden. But "trust the science" and so effective that suits control and depopulation agenda. In Australia, 18% of the Cattle died immediately after the mRNA injection, in other words they received the kill shot, what is there to say the rest aren't affected as well? As more die unexpectedaly as high school and professional teams end their seasons early due to increase in injuries, not a peep about the death jab. The jab has taken out a world-class body builder, after getting the Moderna jab advised the world to avoid all of the anti-vaxx "fearmongers", because he trusted the pseudo science and died from ignorance and stupidity. What will it take for people to really put the pieces of the puzzle together? It's no wonder why we live in Idiocracy?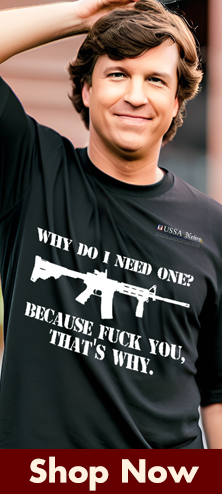 Now, there are new fear porn variants called BQ and XBB, as there are no tests for any of these variants that continue the tyranny thereof. A renowned Cardiologist realized after his Father died of the booster, that these shots are dangerous and deadly, despite being double jabbed himself. He's calling for these shots to be suspended. Due to a string of deaths of young Canadian doctors prompts to end the Covid-19 vaccine mandate. The V-Safe data by the CDC shows serious dangers with the
death shots. Recently, a pro-vax body-builder suddenly died as a result of the Covid death shots and video highlights the epidemic of athletes dying since the jab rollout. While the CDC vaccine advisory panel voted to obtain legal immunity through the childhood vaccine schedule by including the Covid clot shots to be enacted by February 2023. As the fix would be in to continue the same policies as before and massive scale of child abuse. As Mike Adams rightly calls the CDC, "Child Death Cult". As Pfizer raised the prices for their clot shots as much as 400% as the booster demand collapses.
Remember the Criminal Death Center "recommended" these death shots to children's vaccination schedule, does not mean anyone has to go along with their evil wicked plans. As these evil doers continue paying homage to their gods Mammon and Moloch. While ten Republican Governors and two Democrat Governors refuse to mandate the Covid shot for children, what does that tell you? These evil ones want you consent in order to fuel enslavement and genocide. Without our consent, they lose their power and authority. No surprise as to whom benefits from these experimental gene
therapy depopulation weapons, as these poisons continue to cause mass suffering, sterilization, and death. These tyrants are nothing not without your consent. Don't have your kids continue to be guinea pigs on the altar of Pharmakeia. Our bodies are our pharmacies as created by God, not Pharmakeia.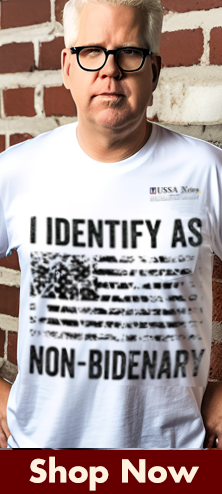 What's really being done to stop this and to help those affected by the jab and the murder mill protocols? Don't forget the conditioning of the protocols have been going on for decades because they felt they had to under the conformist mindset. What the pandemic did was expose all of the evil followed by more disclosure and eventual accountability thereof.