The following is a letter sent to USSANews.com by a concerned reader.
AP conflated a recent article. I realize that's their standard SOP. But I'd like to see the truth printed for a change.
https://apnews.com/article/coronavirus-hospitals-struggle-as-covid-beds-fill-5e98f09c578a231be1411516e9dfff58
My wife works in a Covid ICU at just such a facility, and has for 18 months now. It's not a bed shortage. It's a staffing shortage. No one has quit due to "stress and fatigue." These angels of mercy cowboy up every single shift. The lack of staffing is twofold.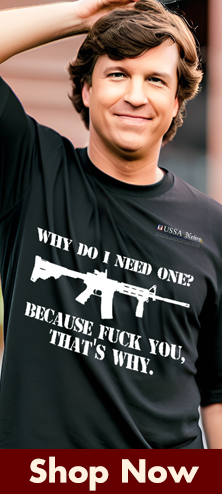 Vaccine mandates cost this hospital many more employees than they are actually reporting. Are staff numbers down some due to infection? Yes, but only one or two at any given time and they are all predominantly vaccinated with a very small number being comprised of first time infected.
Every single one of these facilities are at least 25% staffed by travelers due to the draconian vaccine mandates imposed by administrators. Most of whom are not US Citizens. At my wife's facility the nurses are Nepalese and the "Doctors" (if you can call them that) are from the remote reaches of Africa and the Middle East. One physician is from Iran. None of whom have any knowledge of modern medical procedures. It's as if they never went to medical school.
My wife's ADON has missed several weeks of work due to a "severe reaction to the vaccine". She was only recently released from the hospital and is still in poor health. The predominance of patients are suffering from vaccine related conditions such as clots and myocarditis. But due to "other morbidity factors" administrators are not classifying their conditions accordingly. In stark contrast if the person tests positive for the virus regardless of vaccine status or morbidity factors they are immediately classified as "Covid related." Why? Well it's simple. The hospital receives $30k per Covid admit as well as full reimbursement for the stay. Additionally the hospital in question received a $10,000,000 Covid check from Uncle Sam this year.
So you see, Covid is big business for struggling hospitals. The hospital recently rescinded its vax mandate. But only after they had reached the target percentage goal that insured them another big bonus from Uncle Sam. That and the fact they were operating at only 60% capacity due to loss surrounding the previously imposed mandates. And let's not forget the bonuses the CEO and CFO get.
This is the truth, and it's playing out at every hospital in this country.