By Conrad Rook.
For at least the past month, the Democrats and Joe Biden have maintained a steady drum beat of one major narrative regarding the up-coming mid-term elections: "Democracy is at stake!" "Democracy is in the balance!" "Democracy is on the line!" And my favorite: "Democracy is 'On The Ballot.'"
Of course, everyone who votes knows this is not true. Nowhere on your ballot will you be asked to vote for or against "democracy." And really, why should you? The United States has never been a "democracy." We are a Constitutional Republic. Our Founding Fathers — the ones Democrats occasionally pay lip service to when they are not trying to tear down their statues because they did not create Utopia — despised "Democracy" as being only one small step above mob rule. A simple reading of the documents surrounding the adoption of The Constitution and The Bill of Rights clearly illustrate that our Founding Fathers LOATHED "democracy."
So exactly what are the Democrats referring to when they and their lame stream media talking heads warn us solemnly that "democracy is at stake and on the ballot" this mid-term election? The truth is much more simple: it is Democrats, and their continued subversion of our Constitutional Republic, that is on the line in this election, and they are scared sh–less that voters will turn against their heavy-handed fascist tactics and vote them out of office.
Of course, the Democrats still have the comfort of having a vast mail-in ballot operation with which they can continue to subvert the Will of the American electorate, as they did so handily in our last election. Acting president Faux Biden, in his last speech, also cautioned the American public not to be so demanding as to expect immediate results, as counting ballots, with the aid of Dominion voting machines and their proprietary software, might delay results for a few weeks. And you thought computers were useful to speed up the process!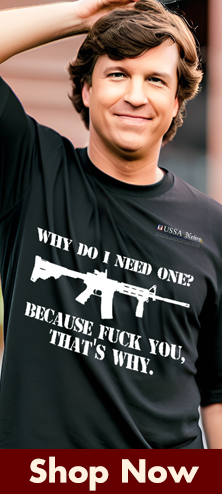 Ironically, France and Israel rely entirely on paper ballots, and can determine national winners 3 hours after polls close around their nations. The United States, now crippled by "high-speed" voting machines and touch screens, will take far longer.
What terrifies Democrats is that they are concerned voters might remember their fascist, dictatorial tactics over the last two years, and their total ineptitude so aptly illustrated by "the adults in the room" who could not run a McDonald's, let alone this nation.
Voters may well remember that China Joe cancelled the Keystone Pipeline on Day One of his inauguration, immediately spiking energy prices. They may remember that gasoline was $1.85 a gallon, rather than $5, 6 or 7 dollars a gallon now, depending on what part of the country you live. They may remember that we no longer have a Southern Border, that 5.5 MILLION illegal aliens, along with terrorists, human traffickers and gang bangers, have been let into this country without any health checks for COVID, while Biden and his cronies pushed the idea of punishing Americans and forcing them to get an experimental injection or lose their jobs and their businesses if they did not get a COVID shot; then another; then another then another.
Or they may remember that over 105,000 Americans died just last year from Fentanyl overdoses supplied by China to Mexican drug cartels that have operational control of our Southern Border.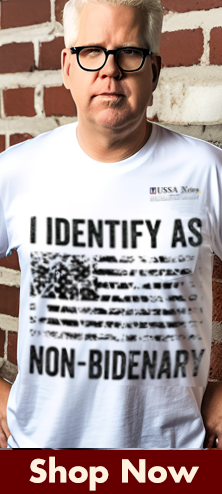 Voters may also remember that our entire military has now been rotted out by "woke" culture, as well as the demand to submit to their COVID vaccination, or be dishonorably discharged. They may also remember that their children were forced to wear masks in school which did absolutely nothing to stop the virus; just as it has been medically established that the COVID "vaccine" cannot stop a person from contracting COVID or transmitting it, or acquiring it repeatedly.
Voters may remember that kindly uncle Joe also unleashed the Justice Department, thru the FBI, on parents, labelling parents as domestic terrorists, because they objected that their school children were being exposed to pornography, drag queen "story hours" and blatant sexual grooming by adults while pushing secret gender transition messaging to their vulnerable youngsters at public school across our nation. They might also remember that this administration has destroyed Women's Sports by allowing and encourage trans-gender males to compete as women, thereby denying real women athletic scholarships.
They might even remember that the entire Ukraine war could have been stopped by Biden even before it started with five simple words: "Ukraine will not join NATO." Instead, Biden created an unnecessary conflict with Russia, which warned the U.S. that they would invade should NATO seek Ukraine as a NATO member. Putin issued this threat in 2014, so perhaps it was the 46 bio-weapons laboratories the US. established in Ukraine under Biden also had something to do with it. Then there is the vast money-laundering operation that has seen the Ukrainian government — but not its long-suffering people– receive 50 Billion dollars and counting from the U.S. taxpayer as our American military men and women are told to apply for food stamps to help feed themselves.
Voters may even remember that picture perfect withdrawal from Afghanistan, (as Joe described it), the one that resulted in 13 dead Americans, the betrayal of tens of thousands of Afghan allies, and the loss of 85 BILLION DOLLARS of military hardware given to our enemies, while he left at least 500 Americans behind to the tender mercies of the Taliban.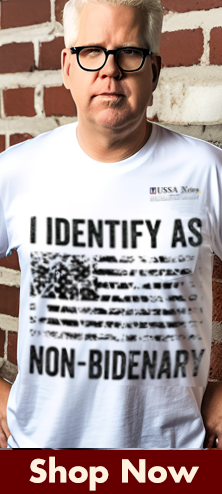 Those are just a few of the highlights of this current Democrat administration. I didn't even touch on the 17.4% unofficial (but real) inflation rate, when one factors in energy and food, two staples that most people seem to have acquired a desire to enjoy. Or the 600+ people still detained in solitary confinement for walking into our Capitol building after Capitol Police held open the doors and invited them to stroll in. Or the January 6th Kangaroo Kourt that allowed only anti-Trump witnesses to provide testimony. Or this administrations's use of social media giants Google, YouTube, Twitter and Facebook to suppress and manipulate news stories and Republican candidates thru second-hand censorship.
So you see, Democrats actually do have a problem. "Democracy" is not on the ballot, but Democrats and their policies are. And if enough voters remember even one of the issues I have so briefly touched upon here, they may just do the unthinkable and vote "against" our non-existent "democracy" by voting against the Democrats on their ballot who enabled all of these atrocities and more with their blind fealty to a Marxist "woke" agenda that real Americans soundly despise and reject.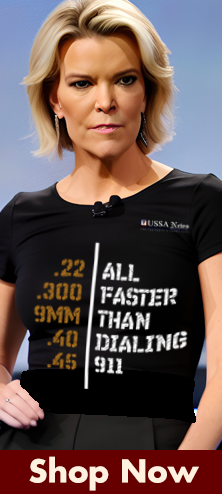 "Democracy" is not really on the ballot. It is Democrats, and their continued subversion of our Constitutional Republic that actually are on the ballot instead.
So if you do not vote for a Democrat, will you be voting against "Democracy" by voting for a Republican? If you listen to the bleating and whining of Democrats, you already know the answer to that question!
Copyright. 2022, All Rights Reserved.