Written by Steve Cannon for USSA News. 6/24/2022
Look, we all know the 2020 election was stolen. We all saw the vote flip on Election Night in the middle of the night and we all saw the movie, 2,000 Mules. Now it's time for action. The plan is simple.
If you're a true conservative, you will protect our future elections. Here's how we do it:
If you live in a liberal city or town, get all of your armed friends together and spend all of election day (election season now, thanks to liberals) and guard the polls and ballot boxes with your gun exposed. Take shifts if necessary. Open Carry is perfectly legal. Let the public (specifically, would-be cheaters) see your gun and that you're not leaving until the polls close and the ballot boxes have been emptied. Crooks will assume you're law enforcement, even though you're not. Don't say a word, just stand there watching silently with your gun exposed. If you see any shenanigans, whip out your phone and start recording. Call them out on it, then call the police if you need to. We can make a citizen's arrest if it comes to that. Let them know they're being watched and will be arrested should they do anything illegal.
It's really that simple. Crimes cease when potential criminals see a gun or "law enforcement." We cannot let this happen again. We all have the power to make sure every election going forward is fair. It's time to exercise our rights and our own power and take our country back from these cheating lunatics!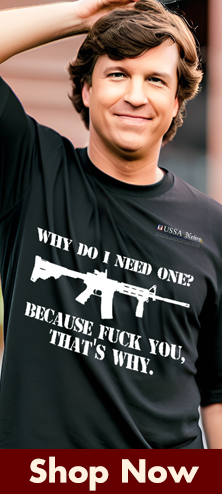 Please share this on social media and let's start this movement now, before it's too late. We do not want to lost the next, or any other election, ever again!