Written by Michael P.
As I write this, it has been 421 days since Joseph Robinette Biden became president. In that time, he has, perhaps irreparably, damaged our standing, both economically, and geopolitically. We have never in our history experienced such a drastic change in conditions. While you may disagree with my assessment of motive, you cannot deny the facts regarding what the Biden administration has done, nor the consequence for those actions.
But let's go through them. Immediately upon taking office, the Biden administration began to undo everything president Trump did in his 4 years. They stopped building our Southern border wall, closed development of North American oil exploration, including canceling construction of the Keystone pipeline. In doing so, the administration set the stage for increased energy prices immediately. To make matters worse, and in spite of the desperate pleas from both Ukraine and Poland, the Biden administration lifted sanctions on the Russian look Nordstream 2 pipeline. That one act, whether done out of incompetence or by design, opened the door for Russia to once again become a hostile force in Eastern Europe. Everything that has transpired since has been because the Biden administration gave Putin the ability to attack Ukraine without drastically interfering with Russia's energy economy.
The Nordstream 2 pipeline was finished in September of last year. In less than 5 months, Putin began amassing forces on the Ukraine border. Joe Biden then began to make impotent threats against Russia, while simultaneously telegraphing everything we would and wouldn't do in response.
And this is where I become suspicious of the motives behind all of this nonsense instead of chalking it up to overwhelming incompetence.
In spite of the warnings, Putin has gone into Ukraine in what appears to be a haphazard manner. In response, the Biden administration has inexplicably (since he lifted them less than a year ago) REINSTATED the sanctions on the Nordstream 2 pipeline, and with the encouragement of president Zelensky, has put other sanctions on Russia as well. Following suit at the behest of president Zelensky, hundreds of companies have suddenly stopped doing business with Russia. Now, under normal circumstances, measures like that put pressure on the regime through the suffering of the people. You can decide for yourself whether that's justified or not, but in this case it's not working. For one thing, the pressure being put on Russia is inducing them to court a relationship with China and/or Iran. To top it off, we, the United states, were until a few days ago, STILL buying oil from Russia. And since the American people are very upset about energy costs, Biden is also soliciting oil from Iran and Venezuela, two MORE countries hostile to American interests and cannot be trusted. Yet The Biden administration is attempting to do business with them. Now, what this seems to be doing, instead of weakening the position Putin finds himself in, it's giving him an excuse to form yet another Axis Of Evil.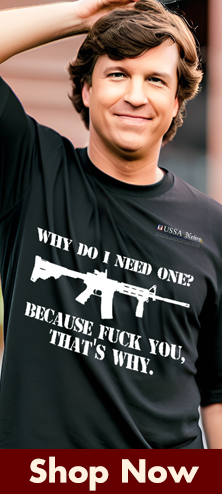 Again, I cannot definitively ascribe motive to these acts of madness coming from the Biden administration, but what I can say is that the effect of these moves is the weakening of the American position, and the strengthening of regimes hostile to the American system.
Now, I'm going to attempt to unravel this international politics knot and maybe give a warning while I'm at it. There are elements of the progressive left that would like nothing more than the insolvency of the American economy and the destruction of the American republic. They see our system of constitutional law and personal Liberty as a threat to their lust for power. They would like nothing more than to take what was once the most exceptional, most free country that has ever existed on the face of the earth, and turn it into just another socialist experiment.
Out here in normal society, people that wish destruction upon our constitution are quite rare. But in academia and to even more so in bureaucracy, those people swarm like locusts. Their subversive nature causes them to seek out seats of power, from school boards to the oval office and everything in between. Some of you may have known of them for the first time when you heard some of them say that America deserved 9/11. You heard another one of them say that for the first time in her lifetime, she is proud of her country. Another one said "America was never that great."
They tend not to be able to hide their true nature very effectively. They inevitably come out of hiding during election cycles, important events like the riots of 2020, and now a potential world war. They are the schemers, the manipulators, the ones who will look you right in the eye and lie to you without conscience.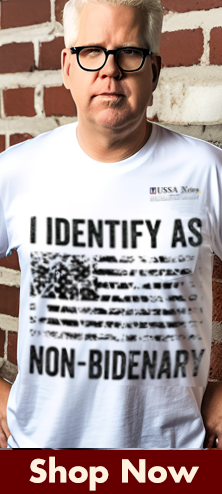 There's a long list of them in congress, but you already know who they are. The ones you need to look out for aren't even really on our radar. The ones who pose the greatest threat to our Republic are the people that seem to be calling the shots and guiding the administration. Now, I'm sure that Biden makes plenty of decisions during moments of lucidity. But someone has to be managing that administration. At first, I thought it was Kamala Harris. They've introduced her by accident as president more than once. But hearing her speak, hearing her utter some of the most nonsensical, convoluted sound bites I have ever heard, I have rejected that theory. She is simply not smart enough to pull off such a scam.
Another Theory comes from Obama himself. He once said that if he could have a front man with an earpiece, he could just sit in his basement and tell him what to say. It looks a lot like what's going on. Biden has repeatedly said things that indicate he's being managed. "They'll get mad at me if I take any questions," and so forth. But, I think back to Obama's first term, chiefly the first two years of his first term. If you remember, there was great speculation on who was at the other end of the blackberry that was always on him. Of course, since the media has become a progressive toy poodle instead of a watchdog, that story was never pursued.
No, I believe that whoever it is that whispers in the ears of presidents, they do not have our Nations best interest in mind. They have a global agenda in which the president of the l United States is only a minor factor. What I do know is this: the Biden administration is full of progressives who hold the same agenda – The Humbling of America.
They don't WANT America to be the "Shining city on a hill" because being a beacon of freedom and abundance destroys their narrative that top-down socialism, (where THEY are at the top, of course) is the "most equitable" form of government.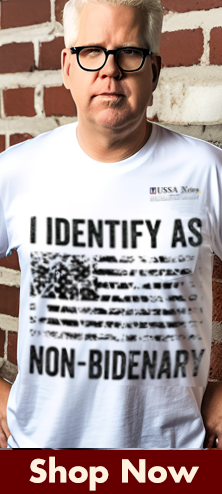 See, they believe, in their arrogance, that common people are incapable of making decisions for themselves. That they need to be in charge or the world will collapse in on itself.
So how do we recognize these people and weed them out? Well, in the time of Covid, they have exposed themselves by demanding rules and restrictions for the common folk while ignoring them for themselves. But recently we learned that certain people in positions of leadership believe it's perfectly legitimate to use their inside information and legislative power to game the market and get rich.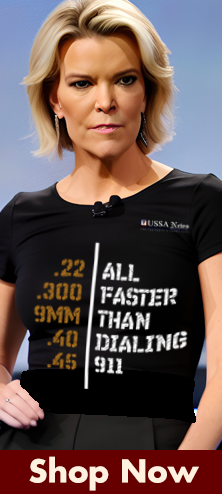 So, this fall, don't vote for the crowd that made themselves Lord of your very existence through unconstitutional mandates, those who sit in their seats in Congress like they're gaming in a casino, nor the ones who think you're too stupid to take care of yourself. Choose representatives who want government to get out of the way, stop wasting money, and passing meaningless legislation.
Who knows, that might be you someday.