By Truth Is Unbreakable.
AOC was finally unexpectedly blasted during Q & A speech, as she was called out for her hypocrisy by her own part for supporting War criminals, War crimes in Ukraine, and of which could lead to Nuclear War with China and Russia. Am shocked that the guy calling AOC out wasn't drugged out and tazed. AOC is not for anyone but the machine and the overlords. The one party system supports industrial complexes, the machine, and the overlords. The United Spot did a satire of this. AOC satire character quotes: "While he threw carrots at me" and "I almost died today!" LOL!
Would recommend you watch this clip, Red Hot Chili Peppers vocalist tells Joe Rogan "Young People are UNALIVING These Days". Since people refuse to see the obvious cause of death. If they haven't figured it out by now, then it means they don't really care enough to question and research everything…period! Biden on Dr. Biden and more cognitive decline. Fake Biden experienced a mkultra clone malfunction, you don't say. Includes Biden's ridicules energy lies, the ISS you can see people walking around in the glass reflection, more NASA lies. Don't trust Tulsi Gabbard, even though she denounced the Democrat party. She's an high ranking operator in the Psychological Operations and is CFR and WEF member. Government is the biggest mass murder. Milton Friedman was spot on.
Democrat Candidate John Fetterman/Uncle Fester keeps destroying his campaign, despite his many issues. Health wise, had a stroke as for interviews with NBC needed a closed captioning software so he could understand what the interviewer is saying. Will be worse at press conferences and so forth. He isn't fit to be a politician, oh wait, just ask Old Joe Biden. Fetterman has more cognitive function though and sure passed the test and is cleared by Fetterman's Doctor who cleared him reporting for duty for public office. Fetterman says Prisoners are like your Grandfather's and Grandmother's. The debate of Fetterman/Uncle Fester vs Dr. Oz WEF member. Mark Dice covered the disaster of the debate of Fetterman vs Dr. Oz, being an absolute trainwreck, barn-fire, and no doubt that he is not qualified. Uncle Fester's family are a disgrace for allowing him to run for office. No surprise as to why his handlers are hiding him no different than Hillary and Sleepy Joe. As Fetterman was flip flop on fracking and more embarrassing moments., such as Fetterman's opening statement: "Hi! Good night everybody!" As Dr. Oz was holding in his laughter the entire time, he wanted to scream out "look at
this dude, are you for real?" The scary part is people would vote for Fetterwoman, let alone Dr. Oz, but no matter whose selected via the illusion of choice, policies never change.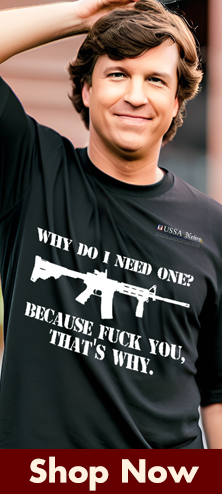 Yes, according to the Doctor of Common Sense, Brandon is getting smarter. Old Joe Biden and Fetterman/Uncle Fester could have one heck of a conversation, John would be the 2nd smartest person Biden knows, talk about smart and smarter, and would get along nicely at the Senior living center.
Biden Says Sister Was 3 Years Younger But Now She's 23 Years Younger. If that is the case, she misses the cognitive decline and will outlive her brother. Remember of new Biden vocabulary: a Biden man and any Biden woman. The United Spot nailed it with the compilation of clips of Biden really losing on stage is mirrored to the film 'Naked Gun' that became a reality. On stage, Biden was attacked by
Vegans as he hides behind Jill. Biden gets lost on the way back to the fake White House. Back in 2016, two weeks after Trump was selected, is a shocking phone call of Treason by Biden with Ukraine President Poroshenko about Trump.