By LC Vincent.
Democratic operative and former Chicago Mayor Rahm Emanuel is famous for his statement to "…Never let a crisis go to waste." Clearly, what Emanuel really means is that Democrats should never waste the opportunity to turn an incident into a narrative that advances their political agenda. Perhaps no better glaring example of this sort of political opportunism can be found than in the recent incident that finds Paul Pelosi, the husband of the Speaker of the House of Representatives Nancy Pelosi, wrestling on the ground in his underwear while supposedly defending himself from an intruder in their San Francisco mansion.
This story is remarkable based upon the speed in which the M/ass Media jumped aboard the Democrat playbook and publicized this incident as yet another deplorable, violent right wing Donald Trump MAGA inspired attack on their political opposition. Unfortunately for Paul and Nancy Pelosi, many of the details of this incident not only ring untrue, they also just create more questions.
How, for instance, did this person gain entry into the Pelosi residence, when they have an around-the-clock security detail? Who let him in? Reputedly, Paul Pelosi called the San Francisco Police sometime around 2 AM to report that a stranger had broken into their residence, yet during the 911 call, Pelosi refers to the intruder as "David" and someone who is a "friend." This obviously implies that "David" is known to Paul Pelosi, and that they have had some sort of prior relationship. Curiously, Paul Pelosi's wife, Nancy, was out of town during this time.
Strangely, there was no tripping of an alarm by the man who broke in, despite the Pelosi mansion being surrounded by security cameras and an alarm system. The police were reportedly let in by a third unknown person who remains nameless. When the police arrived, they found both Paul Pelosi, 82, and David DuPape, 40, the alleged assailant, holding a hammer, and both men were reportedly wearing nothing more than their boxer shorts underwear. Apparently, after telling the police that "all is good here…" DuPape struck Pelosi with the hammer several times before being ordered to drop the weapon, an act which required Pelosi to receive stitches.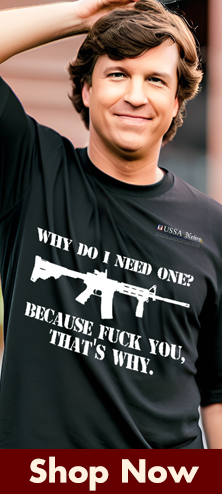 DuPape happens to be an illegal immigrant who overstayed his visa. He is essentially homeless, although he did live in a Berkely commune before being forced out to live first in a bus, and then in a truck parked in front of his former communal home across the Bay.
Rahm Emanuel, Joe Biden, and the carrion of the Left Wing media immediately descended upon this scene in a feeding frenzy, implying, of course, that DuPape was somehow a Donald Trump "right wing" MAGA fanatic. Unfortunately, this scenario has more holes in it than a chain link fence. As we examine DuPape's background, ask yourself if he fits the profile of any Trump-MAGA supporter you know or can even imagine.
DuPape is an illegal alien
DuPape is an avowed nudist, who married his first wife in the nude.
DuPape made his living by selling marijuana hemp bracelets on the streets of Berkeley
DuPape lived in a Berkeley commune that sported an LBGTQ Rainbow Pride Flag, a hand written "Black Lives Matter" sign, and an Antifa sign in their windows
DuPape is apparently well known throughout his neighborhood as a constant user of hallucinogenic drugs
DuPape's former wife and lover describes DuPape as delusional and psychotic
DuPape also went around Berkeley for at least a year declaring himself the reincarnation of Jesus
One of the decals on the back of his truck stated that freedom will arrive like sunshine when Capitalism is crushed.
We are supposed to believe that DuPape was shouting "Where's Nancy?" during this scuffle, but the police have yet to release their security camera footage despite being obligated by law to do so, so the validity of this assertion remain apocryphal. Reality, however, suggests another scenario.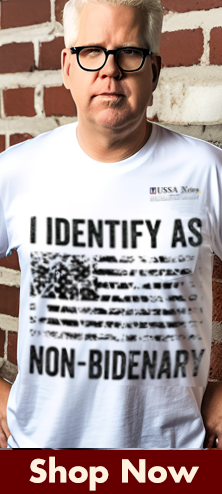 A more plausible scenario suggests that Paul Pelosi was caught in the middle of an argument with DuPape, who may have been acting as a male prostitute. After all, how many burglars break into a residence in their underwear? This scenario certainly makes more sense than the idea that a "stranger" who is also a "friend" known to Paul Pelosi by his first name just decides to break into his house in the early morning hours and attack him.
Furthermore, altho not reported in the Lame Stream Media, when Paul Pelosi was arrested in Napa County a few weeks ago for felony drunk driving, there was a young man occupying the passenger seat of his Porsche.
Could Paul Pelosi's loving wife Nancy have turned Paul Pelosi "gay"? It certainly seems like a possibility, given the details of the circumstances surrounding this scenario. Nevertheless, the most truly remarkable aspect of this incident is how quickly and uniformly the M/ass Media fell in line in lockstep to report this as an attempted violent political attack on the Speaker of the House, instead of what it really appears to be — a squabble between two gay lovers that got out of hand and ultimately involved the San Francisco Police Department.
No matter what the truth may be, the Democrat agenda must be served. Our M/ass Media is more than willing to cover up the parts that don't fit this agenda and censor by omission; they are also more than happy to lead the American electorate on another wild goose chase.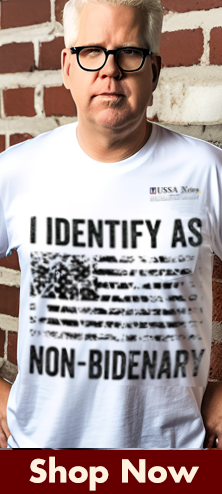 As the details of this case unfold, just remember to say these magic words as repeated by the M/ass Media for weeks before our last presidential election: "The Hunter Biden laptop is Russian disinformation."
That declaration is as true as declaring that Paul Pelosi was a "victim" of an attack by a strange "friend" named David who broke into their mansion to kneecap Nancy Pelosi.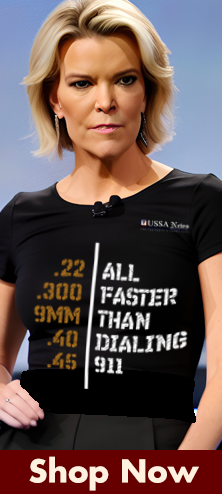 Copyright 2022, LCVincent, All Rights Reserved