By Johnny Freedom.
Americans are finally looking at the facts and ignoring the "truth." They are realizing that many of our "respected" reporters have been lying to them for years. Why are the news stations lying to us and committing borderline treason against the United States? You know the answer to that and don't realize it. They are given 2 options by the "governments puppet masters", join the corruption and get rich or you, or/and your family will be suicided. What choice did they have? One example is: George Stephanopoulos, told America, "That bastard Trump refuses to give IRAN 200,000,000,000 dollars after the great Obama promised it to them. After all he already gave them 33 Billion. Luckily Biden is fighting really hard right now to give it to them. The money will help finance the attacks on America and its allies ….I mean so they will consider stopping their nuclear arms development"……WHAT??!!??…..this is treason. Why did George support treason? We all know about the suicides. The "FBI" releases the "truth" like "this individual shot himself in the back of the head several times and the gun wasn't found", this proves it was legitimate suicide (this is the "truth") this sounds like a fictional "fact" to me. How about you? America makes jokes about it, because we know the truth (another one got suicided). What is George to do? Silent Americans abandoned their duties to the flag and the Constitution for a long time. They are finally rising up. Why is it happening? Notice who owns the news stations (look online for lists, they haven't covered it up, yet)…..This one is owned by China and that one is owned by Communist/Socialist and oh shit….Maybe there is a clue…..China is buying America….free money isn't free…If reporters start pointing fingers and giving back their "forced financial stockpile", we should listen to them, and don't judge them, go after their puppet masters. If the reporters continue to stand with treason and "China's Fauci", others can point the fingers at them; even if they are "innocent" they will still go to prison.
China said on several occasions that America is responsible for COVID; they also blamed India and Italy at one point. What does that mean? The typical accidental scientific assistance of natural evolutionary viruses created COVID. Did they stutter or call COVID a bio-weapon? How can anybody be responsible for the "natural" evolution of a virus? Facts and common sense point at Fauci and China making a deal. When Fauci was called out, he investigated himself, and determined that the virus he was being blamed for was natural and the virus we paid 600,000,000 to Wuhan to "research" was unrelated and shut down all global investigations because there was no evidence proving the lab leak theory. Are you telling me we can't determine if China was right and COVID is a bio-weapon or if Fauci was right? (Ask no questions, listen to the truth and ignore the facts) this is why non China owned networks refer to him as "China's Fauci" not America's. If America deliberately financed and created COVID, then America is responsible. If Fauci acted alone he should be sent to Russia for questioning. The Kremlin has guaranteed methods of extracting information. Trump said CHINA VIRUS; he told America what it was, without saying a word. Intelligent people from across the globe know what happened. How to handle this is a delicate matter. America's allies understand American "democrats" loyalties and the truth about Ukraine, Taiwan, and Afghanistan. They were sold out to the enemy by Biden, Biden Jr and several American traitors (puppet masters). Trump fired Fauci when he learned the truth and about those pushing fake "vaccines" (textbook definition) as mandatory to support Fauci, Biden and now Obama……Americans are not looking very smart, are we?
If civil war breaks out, For those trying to decide what side to join, consider this scenario: We recognize Donald Trump as the elected president, (illegal votes are ILLEGAL votes, fact check that) (they admit that there were 5,000,000 more votes than there were American voters, they investigated themselves unbiasedly and found no evidence of significant voter fraud???? (Anybody questioning results are going to prison for trying to cause an insurrection) Are we kidding us????) I begged everybody to support Ben Carson because he saw my skin color hate his skin color. Like most, I grew up around minorities, I never cared about anybody's race, if we would have put another great Republican pro-American in, like Lincoln, that experienced true racism, he could have been the first pro-American black president, he would have shown black Americans what Obama was and reunited America. (2016 Obama's America)(Change everything about this terrible country)(Fact checked as propaganda by the "Democrats")
The "Democrats" have now corrupted everything. When Trump calls for an insurrection we ("not me") are going to rise up. Who are we? The mixing pot. Intelligent pro American ex Democrats (walkaways), honest Republicans, and the list goes on…to make my point: They call us racist??? Ben Carson and an army of black men and women stand with us. Hispanics, Orientals (including ex-China human beings), and many middle easterners that stand with us. They stand up and say "why are you calling us racist?….um well I mean.. not racist but all republicans are sexist. A sea of women led by Sarah Palin stand beside us, they ask "why do you think we are sexist?…well yeah but anyways, you are all homophobic… again considerable numbers of men and women stand with us, proudly gay, we high five them when they ask you "why do you call us homophobes?…..well not literally, (they are starting to fall apart) You are all transphobes ( moral objection to the glorification of transvestites and transsexuals) Kaitlyn Jenner and intelligent (real) transsexuals stand with us. Now they are really flustered….its not working anymore….try you're all xenophobes….(They really said it, look it up)….The fear of aliens coming down in UFOs to attack us…..um what?…I guess E.T. is with us too. Democrats start stuttering like pedi-Biden…..I I don I don't mean literally…I'm not that stupid, and as with Biden, they wait for their puppet master to tell them what they think….You're all Nazi's….really? this one is sad, the Jews that stand with us are offended. Republicans and old school Democrats stand with Israel. Many of us believe our lord and savior came from this holy land. The Nazi's tortured, burned alive , starved, and finally executed 6 million human beings, and this is your comparison to us?…..I know another stutter……they literally called us a cult, I didn't hear the word satanic, but at this point I'm embarrassed of what the Democrat party has become. We are pro-Jew Nazi's?…haven't we had enough?…. The head of the FBI needs chopped off and thrown in prison, and we can take back America. Fine you got us, we all belong to a satanic cult and we are all Nazi's. What else do you have? I wonder what they will say if they learn to use propaganda. You are all white supremacist?? Yes, we are, it was a prerequisite for becoming Nazi's, you are going backwards, what else?…your evil??? Yes we are, the satanic cult we joined would not let us in otherwise….I hate you?… but we forgive you for that, our lord tells us to forgive you, I know "another bible thumper", I am the first Satanic Christian. Actually we all are.…you "know" there is no god, Republicans and Satanist can work together to bring death to the human race. mwah hah hah. What else you got? Soon in American congress, we are going to be going back and forth with "I know you are but what am I or the classic, brilliant: I am rubber and you are glue…Every American should be personally embarrassed when they see Biden "comforting" children. Most Democrats support this and Republicans warned everybody. The world knows Biden, Harris and Pelosi are the best America has to offer. We let Putin take Ukraine, vilianizing Zelenski, but look at America's president. We will be liberated by the curse of Democracy soon. We are quick to point at other countries, telling them, "If you didn't support them you would get them out". You are right. In a democracy, silent objection is the same as quietly supporting. What are Americans going to do with this information? Drink beer, smoke dope and shrug their shoulders, let somebody else handle it. It is up to the corruption in the government to stop the corruption in the government. If anyone gets assassinated, "there is nothing we can do about it". You really don't think they are going to take your guns away?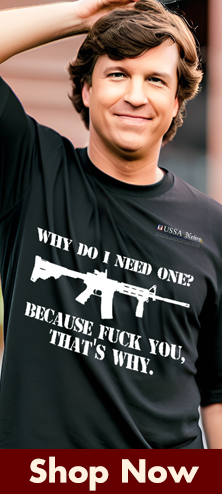 After Trump claimed that there were videos circulating with Biden committing pedophilia, Newsweek investigated. They saw all the videos that you saw and the most disturbing one they could find is Biden touching a full grown women. Need I say more? Watch your children around anyone working at Newsweek or anyone that supports them.
I have a brand new crazy conspiracy theory, though China admits that they have no interest in running the world and did not deliberately release COVID…….I know it is crazy but…..What if they are lying? :-o….I know that's ridiculous, throughout human history nobody has ever lied, but what if?
A race war will be difficult to lay out considering most of us are mixed race (good thing) and remember {racism is ignorance, assumption of ignorance based on race is racism, assumption of racism based on race is racism}
I would love to send this message to the president of Iran "I support the Iran nuclear deal, we are securing financing, almost there $3.18, 3.19….I'm almost done, stand down, we're almost there 3 dollars and 20 cents….."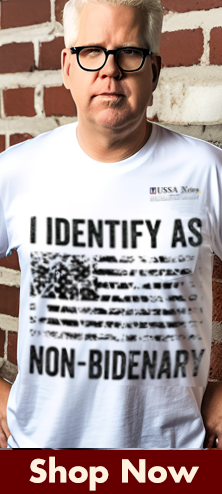 Johnny Freedom