By Johnny Freedom.
The opioid epidemic was a deliberate, brilliant attack on America. 100,000 were killed last year alone. First big pharma pushed the availability of simple Vicodin, Darvocet and Soma and other weaker pain medications and muscle relaxers. (Doctors got kickbacks) They deliberately over prescribed them (proof-lawsuits). Almost everybody over 40 was prescribed Vicodin one time or another and very few used it recreationally. If you are the reader and disagree, let me ask you personally. Why did you move to Heroin? You didn't because, 50% of you simply didn't like it; it helps with the pain but makes you "high" and disorientated. 40% of you liked it but you were smart enough to avoid it recreationally. 9% would take it whenever it was available but didn't seek illegal sources, less than 1% decided they liked drugs. They never took ANY drugs before; they were LEGITAMATELY prescribed Vicodin and ended up drug addicts. After Vicodin they pushed Oxycontin, Oxycodone, Fentanyl, and Dilouded.
They were all classified parallel to Vicodin (OPIODS). Then when people started dying they cracked down on Vicodin and Soma (best muscle relaxers on the market but also gets you "high" for a month or so). Then they made them in China much weaker to make them less addictive. That forced people into more quantity or stronger drugs. (Conspiracy) (Around 2012) (Yellow Norco) Legitimate patients were forced onto the black market creating demand. Now there is massive demand for weaker pills like Vicodin. If you disagree with term weaker, then think about the difference, I want you to tell the 10 million chronic pain patients that Fentanyl is no worse than Vicodin, how about Vicodin is just as bad as Fentanyl. You have to word it correctly in order to convince Fentanyl dealers to show patients that everybody is saying the same thing "opioids are opioids" period. Use quotes from Dr. Phil and Judge Mathis. We wanted our 50 year old medications but big pharma had other plans. We can get Fentanyl, Heroin of crack on any street corner in America thanks to relaxed border policies and police officers (heroes) turned into villains. Many people fought back, our last hope and unofficial leader against the propaganda was Robert Rose. They managed to beat him down also. Every intelligent person knows that the medication is just across the borders, but border patrol and police are trying to stop them from bringing in your weaker meds. Government claims "it is laced with Fentanyl" Suddenly it makes sense when we "realize" border walls are racist, border patrol is racist, the American police officer is racist. "Black police officers are against there own kind", prison is racist, etc. We let 100,000 violent offenders out of prison and onto America's streets because we didn't want them to catch the flu meanwhile COVID is driving crime through the roof…….AM I CRAZY?
Doctors say "the state medical boards won't let us prescribe opioids". If you contact medical boards, they say "CDC won't let us prescribe". Contact CDC, they say "government won't let us prescribe". Contact government they say "drugs are bad, if I don't need them nobody does" (Greg Abbott). They violate constitutional rights for legitimate patients to receive proper medications (Hitler's T4 program) (exterminate dead weight to save Medicare, Medicaid and Social security) and they justify it by claiming "there is no such thing as "legitimate patients"" This is one reason Trump "lost" the election.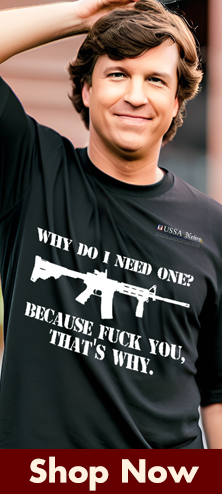 During the covid pandemic, crime skyrocketed, murders went up, we seemed ok with watching people screaming "defund the police". If we protested with blue lives matter we would be shut down for trying to create a riot by supporting racist Nazis. We watched streets burn because a drug addict got killed by cops using excessive force. 95% of Americans really are clueless. Offended? Good. 5% of us call you zombtards (I use ostrich) because the 95% keep their heads in the sand and don't realize Americas bubble is about to bust. When it's over it's over. The 95% are going to look at the 5% and say "Hey why didn't you warn us? " We did. You told us that you don't care just to shut us up, if we press it you say "there is nothing I can do about it" if we really push it and give you a massive list of things you really can do to help, you're just to busy, you work during the week and party on the weekends you just don't have time. The "refugees" wanted our country more than we wanted to keep it. If America was ok, that would be plenty, we needed YOU to get involved and your final reply is I REALLY REALLY DON'T CARE (so be it) Defund the police, open borders, automatic bail for violent offenders, open prisons, keep firing THOUSANDS of Americans for not getting a flu "vaccine" for a "natural" virus, they claim is nothing.
They say for 97%, the symptoms are no worse than a MILD flu, 80% totally a-symptomatic (not a sneeze), 3% could be a little more significant, We are cannibalizing our hospitals and airline workers blaming covid vaccine mandates, while round 5 is probably already here (deer variant)(they haven't found it yet). With original covid-19, Fauci gave Wuhan lab 600,000,000 dollars to research an animal virus to be transmitted to human "for science". Then one unlucky bat created covid-19 all on his own; he didn't share it with his buddies. Then it spread out in China, next door to the Wuhan lab (not literal). China warned everybody: they said "hey look world! We have a terrible "natural" virus that is hitting us hard". We have nothing to hide. They amazed the world when they threw up 11 fully stocked mobile hospitals and stopped COVID in its tracks. They went back in time to buy all the respirators and other gear (stocked up "just in case of outbreak"). Somewhere around the Wuhan lab this "natural" virus spread out. They didn't want anybody to think that they were involved. They chased down batman (meat market) before this magical virus could spread to any other bats. Those who were studying the difference between Fauci's virus and COVID all died of natural causes and they decided to bury whatever we got for the 600 million dollar investment. Anybody that asks question always gets depressed and commits violent suicide.
Cyprus accidentally released their own. When eyebrows rose; they said I mean a rat did it. Like the bat, this rat developed the variant all on his own and the rest of the rats were all safe in Cyprus. I was hoping they were going with cats next time, it rhymes. They went with deer. Luckily all of his buddies have natural immunity and venison is safe. This one might be more serious. The vaccine will be 100% effective…reakthrough I mean 98%, mass break through…I mean 50%….everybody's dying…..0% effective, now EVERYBODY is dying, America collapses and Americas enemies legs tremble as they piss there pants…..they are laughing too hard. Then the 5% finally get to say those words we have been waiting so long to say, with no satisfaction, "WE TOLD YOU SO". Deer virus may be the one I would call checkmate variant. We will spread it across America; people will ignore all the warnings (boy that cried wolf) until YOU can't breath. You will call for help to get the message. "We have nobody to send to you, all hospitals are at 100% capacity and we have a mysterious worker shortage that's unrelated to the vaccine mandates that terminated 1000s of hospital workers". Then maybe the 95% will listen to the 5% that pointed out well over 1,000,000 Americans have been slaughtered with MASSIVE numbers of them "fully vaccinated" We are under attack from the inside. This is TREASON.
Human history will have its most ironic moment: Biden sides with the Taliban, Iran, China and Russia to secure a green deal to save the planet and instead, leads it into WW3 and a nuclear apocalypse.
If China was smart they would recreate pre-2012 (original formula) medication and push them across the southern border, there is more demand for Vicodin/Norco and Soma, they would sell as many as they could make, but it would crash Fentanyl demand.
Ms13 could provide 10 million legitimate patients with 4-6 Norcos and 3-4 Somas a day. You would have millions of productive, long term "customers". Remind patients that they can avoid the 2 hour drive time, 3 hour doctor's visit, drug tests, stupid questions from nurses, no more forced injections and surgeries. We will help ms-13 and "democrats" open borders; defund police, automatic bail for the medication carriers. We can point out where our schools are. There is a great demand in child sex trafficking and club members can trade kids for gas money to get back home to get more meds. America can finally win the war on drugs.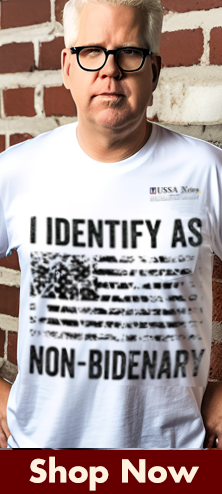 Russia is attacking Ukraine, Biden punishes Putin by not letting him watch. Batman (made the news) but pointing out that Ukraine does have a lot of Jewdo-Nazis and that makes the news, while giving Iran 200,000,000,000.00 (we have plenty) to help finance the war against America and its allies…. I mean so they will promise on our bible to abandon their nuclear ambitions….…2016 Obama's America….I have to be crazy :-z