By LC Vincent.
Unless you have been in a coma for the past year, you know that our Southern border, for all intents and purposes, no longer exists. Even conservative estimates tell us that approximately 2 million people from all over the world, but primarily from the poorest nations on Earth, are pouring into America. They are then distributed throughout red Republican states by bus and jet airplane by the Democrat occupied American government, in order to prime the pump for the next presidential election and tilt the scales towards Big Blue. By that time, Democrats expect that their mass amnesty bills will have passed, thereby enabling these newly minted American citizens to vote for their Democrat overlords to provide them with endless, eternal "social services." This is clearly the game plan which the Biden/Harris/Obama administration is pursuing as they move to replace traditional Democrat working-class voters with illegal alien immigrants, and the chain migration of dozens of their relatives, to place them all on permanent welfare.
Beyond the current flood of economic refugees (not "political" asylum seekers) who have inundated America, bringing with them orphaned children to pretend they are "family units," COVID and other diseases, Fentanyl and other illegal drugs, child trafficking and prostitution — these alien invaders, most of whom have no technological skills, or English language skills, will now become the permanent Democrat underclass, a new permanent Democrat voting block, replacing native Black Americans as the new Democrat constituency.
In order to counteract this depressing George Soros-financed scenario, I wish to advance a modest proposal. Since it is clear and has been since Day One of China Joe Biden's illegitimate installation as the acting President of the United States that he and his administration see no crisis whatever in having a few million illegal alien invaders pour over our now erased Southern border, I think I have a viable solution to this artificial crisis of their own creation.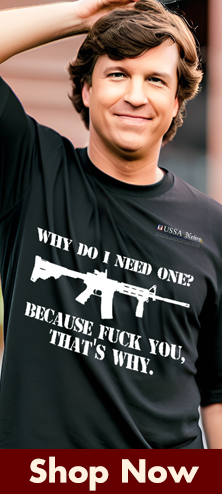 Since this rogue administration prides itself on "Diversity, Equity, and Inclusion" let us continue to "celebrate" these wondrous Democrat virtues by OPENING OUR NORTHERN BORDER AND INVITING WHITE EUROPEANS TO CROSS INTO THE UNITED STATES from every Caucasian country on the planet!
While some would caution that this will just add to the social services burden, I will point out that many of these "new Americans" will already speak English or know it as a second language, and many of them are educated, computer literate, and not content to live a subsistence life-style on permanent welfare. Most importantly, in pursuit of "Equity, Diversity and Inclusion" we will be observing and honoring these espoused Democrat virtues by seeking to diversify and include the flow over our erased Southern border from "people of color" by simply equalizing their number thru the expedient of allowing the same diversity of Whites from Europe, England, Iceland, Australia, New Zealand, Scandinavia and Iceland free entry and immediate USA citizenship by crossing over our Northern border!
Besides culturally enriching our cities and country with their immigrant vibrancy, these Anglo-Saxon-Aryan adventurers and entrepreneurs will bring their creativity and skills to add their own unique contributions to The American Dream. And besides employing an army of Americans who will volunteer to bring these newcomers over our borders by plane, boat, train, truck, car, underground railroad, and even by foot, other American citizens will volunteer to fly and drive them to Blue states so that they can balance these lop-sided Democrat strongholds and achieve voter "Equity" thru the simple process of Inclusion — including them as new, voting American citizens, thereby ticking off yet another Progressive-Liberal requirement by adding to our cultural Diversity!
There is no way the Biden/Harris/Obama administration can possibly object to the erasure of our Northern Border; after all, we are just seeking "Border Equity Justice!" Would those titular Democrats decry this proposal as a violation of our Constitution and the obligations of The Commander in Chief? If so, then why are they allowing the exact same scenario to occur at our invisible Southern border on a daily basis?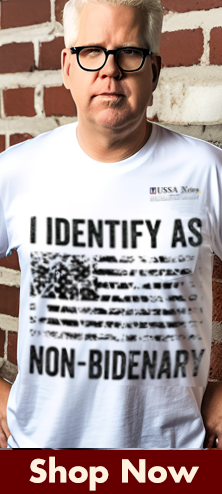 Democrats can't have it both ways, despite the fact that their specialty is hypocrisy. The American public would openly revolt in the name of "Social Justice." And the best part of this proposal is that something tells me many of these new "Northern" immigrants would vote Republican, due to their exposure to the questionable "blessings" of Socialism and Communism.
So you see, there really IS an immediate answer to the fiasco Biden has unleashed on our Southern border — let us simply imitate and duplicate the Democratic ability to "look the other way" and pretend our Northern border is still secure… just like Alejandro Mayorkas, head of "Homeland" Security, still claims our Southern border is "secure" in the face of overwhelming evidence to the contrary. Then, for good measure, let us create a volunteer army of transportation experts to move all of our Caucasian newcomers into Blue states and counties… and let the fun begin!
You're welcome!
LCVincent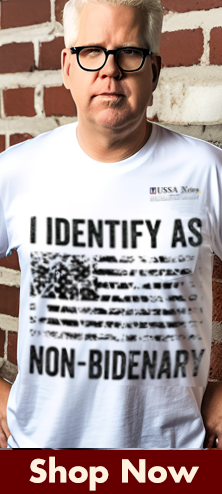 Copyright 2022, LCVincent, All Righs Reserved
Contact: [email protected]