AKRON, OH – Three arrests have been made in the brutal beating death of an Ohio teen near the I Promise School in Akron, OH.
On June 2, 2022, 17-year-old Ethan Liming, a student at Firestone Community Learning Center, was found beaten to death.  According to authorities, he died from "blunt force trauma to the head."
According to the New York Post, the U.S. Marshals Service has announced that, in conjunction with the Akron Police Department, they have arrested Deshawn Stafford Jr., 20, Tyler Stafford, 19 and Donovon Jones, 21, in relation to Liming's death.
News5Cleveland reports that the suspects were arrested on "murder and felonious assault charges."
In addition, Jones faces a "disrupting public service charge."

3 arrested for beating death of Ethan Liming outside I Promise School, US Marshals say https://t.co/66jEyOqs6z

— Cleveland 19 News (@cleveland19news) June 11, 2022
According to Fox8, the violent and tragic event reportedly unfolded when Liming and three other individuals were driving around in a vehicle late at night on June 2.
"One or more" persons in the vehicle were using a SplatRBall Water Bead Blaster water gun "potentially against 'unsuspecting people.'"
Akron Police Chief Stephen Mylett told reporters that Liming's vehicle arrived at a parking lot at the I Promise School.
"[A]t least two" persons from Liming's vehicle began discharging the water gun toward four persons playing basketball on a nearby basketball court.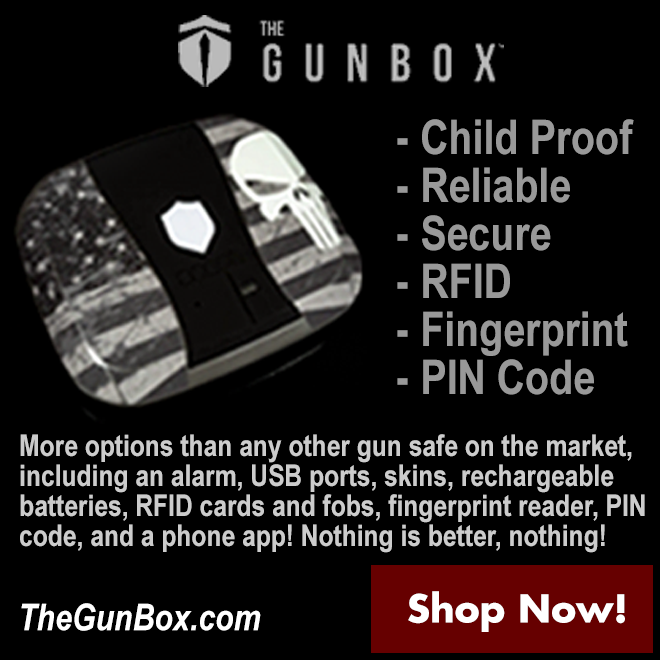 Mylett continued:
"The four individuals on the basketball court started running away, and it appears that two of the occupants of the vehicle started running in their direction. 
"Moments later, two occupants of the vehicle are seeing trotting back to their vehicle. 
"The four people who had been on the basketball court are also seen running in the direction of the vehicle in the parking lot. 
"A confrontation occurs. Ethan Liming is assaulted, and a fight ensues. 
"At the conclusion of it, Ethan Liming is dead."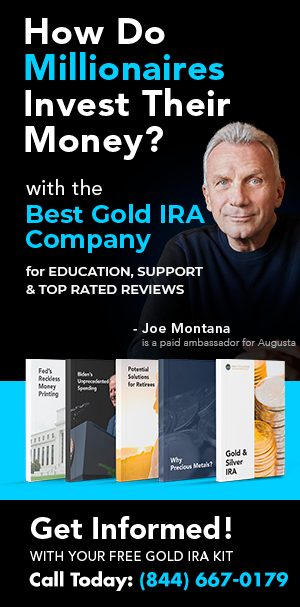 Police arrived at the scene within minutes of a 911 call about the fight, but Liming was "found unresponsive with severe injuries and was pronounced dead."
Police had offered a reward of up to $30,000 for information on Liming's killers.
Mylett said in a statement after the arrests:
"I am happy to report that today, officers with the Akron Police Department, made several arrests in connection with the death of Ethan Liming. 
"We thank the members of the community for their outpouring of support that helped investigators throughout this investigation.
"While I believe the news of the arrests will be welcomed by Ethan's family and loved ones, we all recognize that nothing will bring Ethan back."
He continued:
"Violence in this country must stop. We are losing too many lives to senseless acts of violence."
Akron Mayor Dan Horrigan praised the collaboration between the U.S. Marshals and Akron Police, saying:
"Ethan's senseless and tragic death has touched every person in our community.
"These arrests would not have been possible without the dedication of our Akron Police Department and their collaboration with the U.S. Marshals Northern Ohio Violent Fugitive Task Force."
"…they have worked around the clock on this case and I thank them for their tireless efforts.
"My thoughts and prayers remain with the entire Liming family at this time."
Ohio teen Ethan Liming beaten to death near school after incident involving water guns https://t.co/iYYy0eGhYd pic.twitter.com/DGgO6ujSxb

— New York Post (@nypost) June 9, 2022
According to News5Cleveland, community members have established a memorial for Liming next to the Firestone Falcons baseball field, where Liming played outfielder.  Candles, balloons, photos, and hats have been collected there in remembrance.
Naturally, the question of whether race was a factor has been raised, as Liming was white and all three of his alleged killers are black.
According to police, race in no way played a role.
Chief Mylett told reporters at a press conference:
"There were assumptions made that this was a race-related incident.
"There is nothing that we have in our possession right now, any information at all, indicating that race played a role in this homicide. Nothing.
"And I want to reassure the community that if we do receive information that race played a role in this, as in any homicide, we will consult with our prosecuting attorneys and add additional charges."
Liming's grieving father, Bill Liming, however, appeared to disagree with the Police Chief's assessment.
According to the Akron Beacon Journal, while pleading for persons to step forward with information on the attack, the elder Liming emphasized:
"Ethan didn't see color. He saw hearts. He was just such a good person."
Adding that Ethan was involved in the water gun horseplay with two African American friends, Bill Liming went on to say that Ethan was attacked and lay on the ground while his two black friends were attempting to help him.
The attackers, he said, drove away the helpers, attacked Ethan's white friend, and then "finished my son off."
He said further:
"My son Ethan Liming was murdered by three African American males and a female who stood by and did nothing….
"They called 911 to get help. And when Ethan was knocked out and on the ground, his two African American friends tried to pick up his body and put him in the car to help save his life. 
"He was still alive. He was still breathing. 
"The people who murdered him didn't like that and drove them away. 
"They physically assaulted and beat the white child who was there with him."
 He added:
"We live in a sick world. People look at each other based on the color of skin or the fact somebody disagrees with somebody else….
"And we have so dehumanized each other in our society, that's why my son was murdered. 
"Some people looked at him as somebody whose life didn't matter. And it just breaks our hearts. And we don't want this to happen to anybody else's child."
Do you want to join our private family of first responders and supporters?  Get unprecedented access to some of the most powerful stories that the media refuses to show you.  Proceeds get reinvested into having active, retired and wounded officers, their families and supporters tell more of these stories.  Click to check it out.
Ohio mayor resigns after suggesting that ice fishing could lead to an increase in prostitution
Originally published February 16, 2022
HUDSON, OH – When things do not make sense, sometimes it is simply because they do not make sense.
Such appears to be the case with a now-retired mayor in Ohio, who inexplicably linked ice fishing with prostitution at a recent City Council meeting.
Ice fishing is a popular pastime in Ohio.  Anglers avail themselves of a network of man-made and natural lakes, which, according to Planetware, offer up "winter walleye, perch, pike, saugeye catfish, bluegill and other species."
At a February 8 Hudson City Council meeting, council members discussed a request by members  of the community to be allowed to ice fish on nearby Hudson Springs Lake.
The mayor of Hudson, Ohio, has resigned after he suggested that permitting ice fishing could lead to prostitution. https://t.co/99LldXtVKo

— NBC News (@NBCNews) February 15, 2022
According to Cleveland.com, some members were concerned about the city's liability in the event of an accident.
The publication noted:
"some officials worried aloud whether someone could fell [sic] through the ice and the city could be held liable, and whether paramedics, firefighters and police would face an additional burden."
During the meeting, Hudson Mayor Craig Shubert appeared to agree with these concerns.
In the video below, he can be heard to say:
"It is the Fire and EMS folks, and perhaps the police department, that all have to engage on a moment's notice, should there be an incident."
Next, however, Shubert segues into a head-scratcher of a statement, saying:
"Additionally, if you open this up to ice fishing, while on the surface it sounds good, then what happens next year? 
"Does someone come back and say, 'I want an ice shanty on Hudson Springs Park for x amount of time.'?
"And if you then allow ice fishing with shanties, then that leads to another problem.
"Prostitution."
While the council member sitting next to him appears rather stunned, he continues:
"Now you've got the police chief and the police department involved.  Just data points to consider."
According to the Washington Post, much "online derision followed" this statement.
One Hudson City Councilwoman, Nicole Kowalski, stated that "people were upset that Shubert 'continually embarrasses our town with wild claims.'"
Previously, Shubert had made headlines for calling for a local school board to resign over what he said was "essentially child pornography in the classroom."
According to NBC News, the book in question was a collection of writing prompts called "642 Things to Write About" that was used in a senior creative writing class for college credit at Hudson High School.
The book included some frankly eye-opening prompts, including:
"Choose how you will die."
"Write a sex scene you wouldn't show your mom."
"You have just been caught in bed by a jealous spouse. How will you talk your way out of this?"
Although many agreed with Shubert's stance against the book, further local controversy evidently still arose when, according to the Cleveland Scene, death threats were made against members of the school board.
According to Cleveland.com, County Prosecutor Sherri Bevan Walsh declared that the writing prompts were not child pornography.
Walsh "also determined that Shubert should not be charged after her office led a probe into whether he could face criminal penalties for disrupting a public meeting and inciting panic over the threats to public officials that followed."
In the wake of ridicule over his ice fishing/prostitution comments, Shubert elected to resign February 14, 2022.
An Ohio mayor who suggested that allowing ice fishing shanties on a lake could lead to prostitution resigned Monday after days of being mocked. https://t.co/1trMx64i1r

— Wisconsin State Journal (@WiStateJournal) February 14, 2022
Shubert explained on his campaign website that the prostitution comments were based on "concern" and were an attempt at humor.
He wrote:
"My comments at Tuesday's workshop were made out of concern for our community; what could become of unintended consequences of new legislation, based on my prior television news reporting experience. 
"My attempt to inject a bit of dry humor to make a point about this, in the midst of a cold, snowy February, was grossly misunderstood."
He added:
"Some in our community saw this as an opportunity to engage in the politics of personal destruction by means of character assassination, blaming me for the negative international press they helped to promote."
Shubert also indicated that he had been giving retirement some thought, and that it was time to step down:
"Since the passing of my wife, First Lady Sherri Moyer, I have given considerable thought to the next stage of my life. Retirement is on the near horizon.  
"With the recent changes on city council, where six of seven seats have turned over, City Hall is entering a new era.  My role as a change agent is complete. 
"Hudson has a stronger financial and economic base than ever before, and major road improvements are being completed.
"I have, therefore, decided to step down as mayor to allow for new leadership, a clean slate, and a path forward."
In a statement put forth by the city of Hudson, Council President Chris Foster said:
"City Council appreciates the time and dedication that Mayor Shubert has put in to serving the citizens of Hudson.
"We respect his decision and wish him the best in the future."
According to Cleveland.com, the Hudson City Council will select a temporary replacement for mayor, who will serve until a new mayor is elected in November 2022.
—
Want to make sure you never miss a story from Law Enforcement Today?  With so much "stuff" happening in the world on social media, it's easy for things to get lost.  
The post Where's the media outrage? Three black attackers arrested after allegedly brutally beating white Ohio teen to death appeared first on Law Enforcement Today.
Click this link for the original source of this article.
Author: Lizzy Murica
---
This content is courtesy of, and owned and copyrighted by, https://www.lawenforcementtoday.com and its author. This content is made available by use of the public RSS feed offered by the host site and is used for educational purposes only. If you are the author or represent the host site and would like this content removed now and in the future, please contact USSANews.com using the email address in the Contact page found in the website menu.