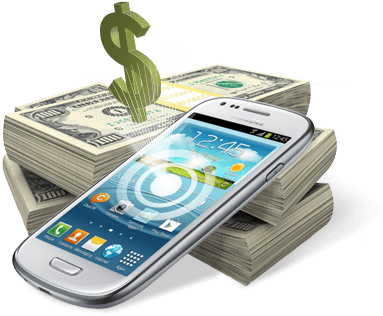 Written by Steve Cannon for USSA News.
For the last 15 years, I have been using T-Mobile as my cell phone service provider. Their cheapest plan as of 2020 is $75/month for unlimited everything. That's $900 per year!
To add insult to injury, they're a liberal company who regularly donates to liberal causes, like Planned Parenthood and the ACLU. I was done. I had had enough of the high prices and them supporting liberal causes.
Back in 2019, I started looking for a conservative cell phone company that was cheaper. I didn't find one until I accidentally heard an ad on the Rush Limbaugh show. Pure Talk. "What's that," I thought. I looked them up and immediately switched!
Here's why I switched to Pure Talk:
This is a real cell phone provider, not a pre-paid knock-off.
They use AT&T towers, so service and coverage are not a problem.
The company is owned by a conservative Vietnam vet.
Unlimited talk and text starting from $20/month.
They do not donate to liberal causes.
You can use your own phone, or get a great deal on any iPhone or Android phone.
You can keep your phone number.
They use American customer support.
There are no contracts.
So what's the catch? Honestly, I have no idea. After looking at my T-Mobile bill, I realized I never went above two gigs of high speed data for any given month. Home and work WiFi account for most of my high speed data.
So I switched to Pure Talk and opted for the $20 per month plan with two gigs of high speed data, unlimited talk, and unlimited text. I can raise and lower my plan at will. Remember, no contracts. My total bill, including tax for the exact same service is $20 per month. That's $55 less than T-Mobile, EVERY SINGLE MONTH! Plus, I'm supporting conservative causes and not supporting liberals! How great is that?!
And yes, I kept my current Android phone and phone number when I switched.
Look at their current plans:

Is it Hard to Switch?
Not at all.
Order a plan with SIM card from here: https://puretalkusa.com/r/5f81c1a0
Turn off phone.
Insert new SIM card.
Turn on phone. Your cell phone now works using PureTalk.
Important: Once your phone is switched to PureTalk, wait a few minutes for a text from them with a link in it. Click the link in the text message. This will automatically set up your internet, SMS, and MMS services (text and photo messages). If you do not get the link, call them at (877) 820-7873 and tell them you need your internet, MMS, and SMS settings. They can send you a link or have you enter the settings manually. If you do not do this, these services may appear to work, but in reality, if not set up correctly, certain features will not be available, like sending group texts or photos through text. Trust me, I learned the hard way. It takes five minutes for a lifetime of savings.
Congratulations, you're done! You just saved a ton of money, are now supporting American jobs, and just screwed Big Liberal Cell Phone! If you used this link, https://puretalkusa.com/r/5f81c1a0 (or any link on this page) we both just made $20 off of our next cell phone bill. Tell your friends and spread the word. They'll give you your own referral link so you can save $20 every time a friend signs up. So far I've made $60 (saved three months of phone bills) for getting three people to sign up, just from this one article!
On a side note, I switched on the first day of T-Mobile's new billing cycle and guess what happened. T-Mobile charged me for a full month of service for about two hours of actual service! This is why I hate them. After 15 years of service, they had the nerve to charge me $75 for two hours of service while I switched.
Do yourself a favor and switch from those expensive, liberal cell phone companies. Switch to Pure Talk and save a ton of money while supporting conservatives. I did and I couldn't be happier!
Remember, use this link (or any other link on this page) to switch and we'll both make $20 from them! You can thank me on Twitter @USSANews after your switch is complete, so bookmark this page. https://puretalkusa.com/r/5f81c1a0