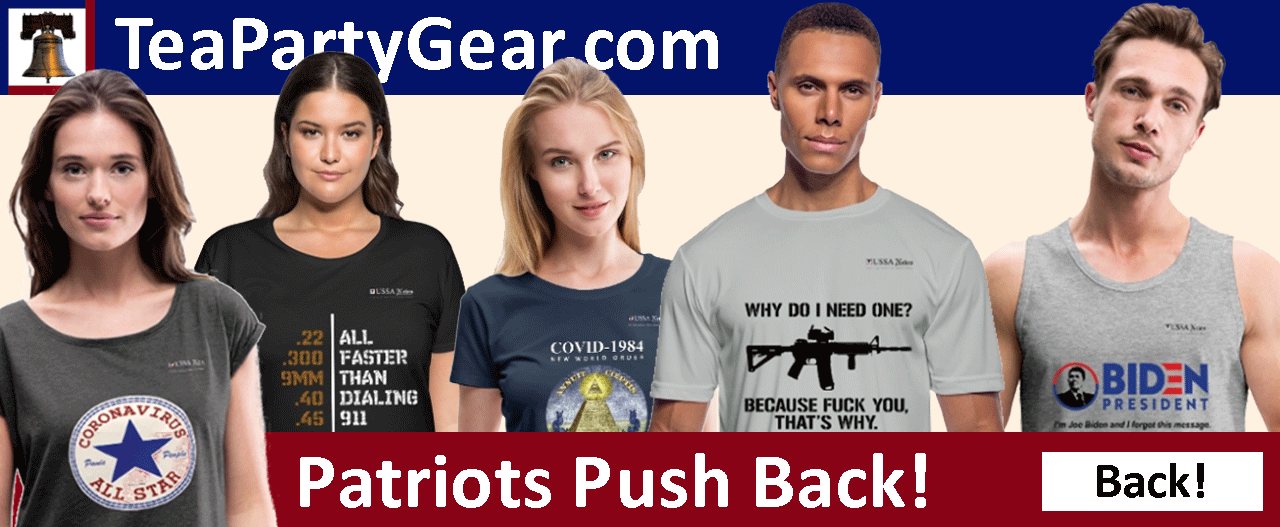 Editor note: In 2020, we saw a nationwide push to "defund the police".  While we all stood here shaking our heads wondering if these people were serious… they cut billions of dollars in funding for police officers.  And as a result, crime has skyrocketed – all while the same politicians who said "you don't need guns, the government will protect you" continued their attacks on both our police officers and our Second Amendment rights.
And that's exactly why we're launching this national crowdfunding campaign as part of our efforts to help "re-fund the police".
For those looking for a quick link to get in the fight and support the cause, click here.
—
BREMERTON, WA – According to reports, several Republican state attorneys general are urging the Supreme Court to intervene in the case of a high school football coach who was terminated for praying after games.
24 GOP AGs Ask SCOTUS To Review Case Of High School Coach Fired For Praying After Games https://t.co/kKdakKPO50 pic.twitter.com/ClBtxJ5QNR

— The Daily Wire (@realDailyWire) October 20, 2021
Back in October of 2015, Joseph Kennedy, a former assistant football coach at the Bremerton School District in Washington, was suspended after reportedly refusing to stop praying at the 50-yard line after every football game and inviting other players to pray alongside him.
Kennedy apparently had a history of allowing players to join him at the 50-yard line following games for a moment of prayer since he was hired in 2008.
The students kept their prayers to themselves while actively doing so and participating was completely optional. Despite the tradition's benign nature, the Bremerton School District suddenly determined in 2015 that it was no longer appropriate.
A letter posted by eth school district in 2015 regarding the matter read in part:
"While the district appreciates Kennedy's many positive contributions to the BHS football program…Kennedy's conduct poses a genuine risk that the district will be liable for violating the federal and state constitutional rights of students or others."
Kennedy first agreed, but after obtaining legal advice on his First Amendment rights, he went through with the prayer after the homecoming game on October 16th. He was immediately put on paid leave by the school system, and if he wanted to be reinstated, he had to stop the post-game prayers sessions.
A couple months later after the homecoming game matter, Kennedy initiated legal action against the school, submitting a formal complaint in December of 2015.
JUST IN: Bremerton football coach Joseph Kennedy, fired for prayer at games, files federal lawsuit to get his job back. #KOMOnews

— Cayle Thompson (@CayleThompson) August 9, 2016
Kennedy sued the school for infringing on his First Amendment rights, but the case was lost once it went before the Ninth Circuit Court of Appeals, which decided in favor of the institution.
In the Ninth Circuit Court of Appeals' ruling, the following was noted:
"When Kennedy kneeled and prayed on the fifty-yard line immediately after games while in view of students and parents, he spoke as a public employee, not as a private citizen, and his speech therefore was constitutionally unprotected."
On October 19th, the attorneys general of 24 states submitted an amicus brief with the Supreme Court, requesting that it examine Kennedy's case. Arizona's Mark Brnovich, Alaska's Treg Taylor, and Texas' Ken Paxton spearheaded the petition.
In a press release from Texas AG Paxton's office regarding the effort, noting the serious concerns the Ninth Circuit's decision raises regarding the First Amendment:
"The Ninth Circuit Court of Appeals rejected Coach Joseph Kennedy's religious discrimination claim against the school district, saying that because Coach Kennedy prayed in view of students, his prayers are considered government speech that the district can censor.
The coalition urges the Supreme Court to review and reverse that decision because of the serious First Amendment concerns it raises. The Ninth Circuit's conclusion threatens to make everything a public employee does while on the clock into government speech. In turn, that would require public employers to control their employees' every word in order to avoid liability.
The Ninth Circuit's decision curtails the First Amendment liberties of public employees, which will deter individuals from seeking public employment to avoid being forced to give up their constitutionally protected liberties."
The Supreme Court must reverse this decision and uphold this coach's First Amendment right to his cherished religious beliefs.https://t.co/aLjjzQajEt

— Texas Attorney General (@TXAG) October 19, 2021
According to a case history outlined by the First Liberty Institute, a legal advocacy group who is representing Kennedy in the matter, noted that the Supreme Court had previously rejected hearing the case back in January of 2019.
Do you want to join our private family of first responders and supporters?  Get unprecedented access to some of the most powerful stories that the media refuses to show you.  Proceeds get reinvested into having active, retired and wounded officers, their families and supporters tell more of these stories.  Click to check it out.
First Amendment? Pastor threatened with arrest if worship services not shut down – and he says it's 'punishment'
(Originally published August 2nd, 2021)
EDMOND, OK- According to reports, the City of Edmond is threatening Pastor Daniel Navejas with arrest for holding his Ekklesia Oklahoma worship services at the location they have used for years.
Local authorities are suddenly using zoning laws to require a permit to hold these worship services. Some believe that this is happening because Navejas reportedly signed off on religious exemption applications for employees of Mercy Hospital after it imposed a "get-jabbed-or-get-out" mandate.
Oklahoma allegedly prides itself on being the "Reddest of the Red States" and the "Buckle of the Bible Belt," but recent events have exposed Oklahoma state and local government officials, including many Republicans, as not being very big on protecting individuals' God-given rights.
Religions of all denominations across the country are standing up and fighting Communist-minded elected officials within the government who are trying to "fundamentally transform" America. 
In a recent Facebook post, Navejas shared that Ekklesia Oklahoma has been targeted to be shut down under the threat of citation, fine or even potentially arrest. The post read:
"Over the last several weeks, in response to the fascist actions of local hospitals and employees mandating their employees take the VBGTs viral based genetic therapy aka the COVID-19 vaccine or be forced into resignation, I, as the apostolic overseer of Ekklesia proactively met with and signed over 150 religious exemptions many of which were rejected by Mercy Heart Hospital."
The post added:
"The result, these gestapo nazis, target EkkOk and found out our gathering places was located in a E1 Commercial Retail zone and was NOT zoned as a 'designated place of worship.'
Therefore a letter was delivered demanding our immediate ceasing of all 'religious activities' at the threat of further enforcement activity which is not limited to fine and potential visit from the Edmond Police Department this Sunday demanding we shut down."
Navejas wrote in the same post:
"Well if any of you know me, you know, we will not be shutting down this Sunday's Ekklesia gathering nor will we be asking for permission to 'worship God.' We are not some religious 501(c)2 church, but ((WE)) are the Ekklesia and will gather to train, resource and equip others locally and globally!!!"
He finished the post by saying:
"Needless to say, this weekend is going to be exciting. I have never gone to jail before but will be doing so if that's what it takes! We will not be intimidated by the communist nazi gestapo!!! WE ARE CALLING THE BODY OF CHRIST TO JOIN WITH US!"
In a prior Facebook post, Navejas said:
"Let me be clear, I refuse to purchase a permit which grants me the permission to worship in a 'designated place of worship.' The earth is the Lords and the fullness thereof! In a back room, basement, sidewalk, or jail, I will not be silent. His Kingdom will prevail!"
In several recent Facebook posts, Navejas stated:
"Did you know there are 'designated places of worship?' Despite the 1st Amendment which reads, 'Congress shall make no law respecting an establishment of religion, or prohibiting the free exercise thereof; or abridging the freedom of speech or of the press' or the right of the people peacefully to assemble, and to petition the government for a redress of grievances."
According to Navejas, Ekklesia Oklahoma is a local community/company of spirit-filled believers and followers of Christ who pursue God outside of religion and the institutional church. He added:
"We are PATRIOTS meaning we are going to talk about government, politics, stupid vaccines, the indoctrination of our children through public schools, masks, and everything else we are told we're not supposed to be talking about that is politically incorrect or controversial."
He added:
"We will be active, openly and unashamedly supporting godly righteous men and women running for office. This is not your typical Sunday morning gathering."

Do you want to join our private family of first responders and supporters?  Get unprecedented access to some of the most powerful stories that the media refuses to show you.  Proceeds get reinvested into having active, retired and wounded officers, their families and supporters tell more of these stories.  Click to check it out.
What First Amendment? FBI subpoenas USA Today for info on readers of a story about shooting of two FBI agents
(Originally published June 5th, 2021)
WASHINGTON, DC- Big brother? You decide. In an Associated Press story reported on WFLA News Channel 8 in Florida, the FBI has issued a subpoena to USA Today demanding that outlet provide the agency with information on readers of a USA Today story regarding the fatal shooting of two FBI agents back in February.
The company was served with the subpoena in April and the story gained daylight this week after the paper filed documents in federal court whereby, they asked a judge to quash the subpoena.
The actions by the agency were roundly criticized by First Amendment advocates.
Given the FBI's rather aggressive stance toward people who were merely in the area of the Capitol on January 6th, the latest revelations are a cautionary tale about the direction this agency is going in. Or more accurately, already is in.
In recent weeks, it has been disclosed that the Justice Department seized email and phone records of media members in at least three instances during the Trump administration.
Those three incidents have raised concerns about the levels the FBI and other investigatory agencies are going to in using news organizations and their employees in their investigations.
The subpoena demanded that USA Today provide the agency with information regarding anyone who merely clicked on the article during a period of about 35 minutes on the day after the shooting, between the hours of 8:03 pm to 8:38 pm.
The subpoena seeks the IP addresses, along with mobile phone identification information for anyone who read the article.
IP addresses can of course be used to track down the location of a computer, who that computer belongs to and where it is registered. It is not known why the FBI is seeking such information. While the subpoena doesn't ask for specific names of people who may have read the story, it is fairly easy to obtain once the other information is gained.
The shooting that occurred in Florida obviously drew wide attention, which makes it curious that the FBI has only targeted USA Today. Numerous news organizations reported on the story, including the Associated Press.
When the two agents, Daniel Alfin and Laura Schwartzenberger arrived to serve a federal search warrant on the suspect in a child exploitation case, the suspect, David Huber, 55 opened fire on the two agents.
Schwartzenberger died instantly, while Alfin was able to return fire before succumbing to his wounds. Three others were injured in the firefight. Huber ended up taking his own life before he was able to be taken into custody.
According to the Daily Mail, Huber was believed to have used a doorbell camera to monitor the agents prior to opening fire on them through a closed door as they arrived to execute the warrant.
The Daily Mail said that the FBI, in seeking a subpoena right off the bat, actually is violating the Justice Department's own policies, instead attempting to strong-arm USA Today into turning over information on its readers with no apparent justification for doing so, Gannett Publishing, which owns USA Today said.
In a statement, the paper said:
"A government demand for records that would identify specific individuals who read specific expressive materials, like the Subpoena at issue here, invades the First Amendment rights of both the publisher and the reader, and must be quashed accordingly," lawyers for the company said.
Thy also added that the subpoena's using vague language in reference to a "federal criminal investigation" cannot "possibly justify such an abridgment of free speech."
The Mail said that under normal circumstances, an agency such as the FBI would contact media companies and ask for information, in more of a cooperative process. Jumping straight to a subpoena is highly unusual.
The FBI has not said why Huber was under investigation in the first place, although the agency seldom comments on active investigations, even when demanding information it needs, the Mail added.
Huber wasn't listed on any sex offender registries, and he had no Florida prison record other than minor traffic violations on his criminal history.
According to WFLA, the agent who issued the subpoena to USA Today has worked for a long period of time on child exploitation cases and has also testified in several criminal cases tied to child pornography offenses, according to newspaper accounts and other public records.
A First Amendment expert, Jameel Jaffer said the demand by the FBI through a subpoena is highly unusual.
"This is an extraordinary demand that goes to the very heart of the First Amendment. For good reason, the courts have generally refused to give the government access to this kind of sensitive information except in the most unusual circumstances," said Jaffer, executive director of the Knight First Amendment Institute at Columbia University.
The three incidents that occurred during the Trump administration involved investigators secretly obtaining phone call records of journalists who worked for The Washington Post, The New York Times and CNN in order to attempt to identify sources who leaked national security information in the early days of that administration. Biden has said the Justice Department would not seize reporters' phone records, although it's unclear if that will in fact be the case.
Jaffer continued:
"This subpoena, especially when viewed alongside the subpoenas that the Justice Department served under the Trump administration in an effort to obtain journalists' records, strongly suggests that we need more robust protection for records that implicate the freedoms of speech and the press," he said.
This is hardly the first time the FBI has walked a fine line between investigative integrity and violating constitutional rights. The Justice Department has conducted questionable practices during both Republican and Democrat administrations, WFLA said.
For example, in 2007, an FBI agent impersonated an Associated Press reporter while investigating bomb threats at a Washington State high school. The agent communicated with a suspect online while impersonating the reporter and then communicated a link to a bogus AP news article. When the suspect clicked on the link, it allowed the FBI to track down the suspect's location.
In 2014, that ruse was uncovered and in 2016 the FBI placed restrictions on agents posing as reporters, however it did not completely rule out the practice.
Meanwhile in 2013, the FBI secretly obtained two months of phone records for AP reporters and editors which included 20 telephone lines of AP offices and journalists, including home phones and cell phones, WFLA said.
After that was uncovered, then Attorney General Eric Holder, no stranger to underhanded tactics (see Fast and Furious) announced new guidelines for leak investigations which included additional levels of review prior to a journalist being subpoenaed.
These types of activities, taken in totality with the FBI targeting anyone who was within a hair's breadth of the U.S. Capitol on January 6 should give Americans pause as to what exactly this agency is up to.
Former President Trump warned about the swamp. This whole thing smells pretty swampy to us.  
—
Want to make sure you never miss a story from Law Enforcement Today?  With so much "stuff" happening in the world on social media, it's easy for things to get lost.  
The post 24 Republican AGs ask SCOTUS to review case where HS football coach fired for praying after games appeared first on Law Enforcement Today.
Click this link for the original source of this article.
Author: Gregory Hoyt
---
This content is courtesy of, and owned and copyrighted by, https://www.lawenforcementtoday.com and its author. This content is made available by use of the public RSS feed offered by the host site and is used for educational purposes only. If you are the author or represent the host site and would like this content removed now and in the future, please contact USSANews.com using the email address in the Contact page found in the website menu.