Spend more to save planet, Johnson tells world leaders…
"Humans have an "awesome power to save ourselves", Boris Johnson told world leaders last night, urging them to spend more on combating climate change. After a three-day diplomatic tour of America that concentrated on making a success of the Cop 26 climate summit he is hosting in Glasgow in November, the prime minister referred to characters from The Muppets and invoked the Greek playwright Sophocles in an attempt to win over polluters. "We have nothing to fear and everything to gain from this green industrial revolution," Johnson was due to say in his scripted remarks last night. "And when Kermit the frog sang It's Not Easy Bein' Green, I want you to know he was wrong — and he was also unnecessarily rude to Miss Piggy."" – The Times
Analysis:
…. as energy crisis leaves 1.5 million households facing rise in bills…
"Another 800,000 households face higher energy bills within weeks after two more companies collapsed amid warnings that prices may not return to normal until 2023. Yesterday Avro Energy, with 580,000 household customers, became by far the biggest energy supplier to fail and Green, which has 255,000 customers, also ceased trading. A total of six suppliers have collapsed this month, leaving 1.5 million households to be transferred to new suppliers, where they will pay hundreds of pounds a year more. Experts warned that gas prices were likely to remain at "exceptionally high levels this winter" and stay at "elevated" levels next summer before returning to normal the following year." – The Times
Two more energy suppliers go bust as Kwarteng considers windfall tax – Daily Telegraph
Be very careful Boris… tax rises & big bills could cost you dear, says Tory MP – The Sun
… and police brace for 'cat and mouse' battle with roving M25 activists
"Ministers have privately conceded that court injunctions to ban Insulate Britain's roadblocks will lead to a "cat and mouse" battle with protesters as they try to shut other key routes. A judge granted an interim injunction yesterday but it applies only to the M25. Insulate Britain has vowed to continue its protests. A source in the group, which wants the government to fully fund the insulation of all social housing, said it was considering plans to target other motorways. The injunction gives police the power to detain on remand anyone who tries to impose a roadblock on the M25. Government sources have conceded that they could be forced to follow the protesters around the country to seek further injunctions." – The Times
Michael Deacon: Don't panic, folks! Here's the Johnson guide to surviving the new Winter of Discontent
"While Boris Johnson has been away in America, problems have been piling up back home. Anxieties are growing about a possible winter of discontent, with energy bills rocketing, inflation soaring and a shortage of carbon dioxide threatening food supplies – and perhaps even scuppering Christmas. The Prime Minister urgently needs to allay the public's fears before panic sets in. And so, when he arrives back in Britain, he intends to deliver the following address to the nation. "Folks, let me take this opportunity to reassure you all. Throughout my trip to the US, I was kept fully abreast of developments back here in Britain. And let me tell you, I was delighted."" – Daily Telegraph
PM admits trade deal is low priority for Biden…
"Boris Johnson admitted yesterday that he had failed to persuade President Biden to prioritise a trade deal with Britain after talks at the White House. The prime minister said he was looking to make "solid, incremental steps" but accepted that it was low on Biden's agenda. Experts dismissed government suggestions that the UK could join a free-trade pact between the United States, Canada and Mexico. They warned that it could disadvantage British carmakers while failing to open American markets to UK companies. In his first comments since meeting Biden on Tuesday, Johnson said that a deal would eventually be struck but he accepted that negotiations that began during Donald Trump's presidency were now at an end." – The Times
Analysis:
Comment:
… as he says Macron should 'donnez-moi un break'
"Boris Johnson indicated last night that there was no chance of France joining a new military pact, telling President Macron to "donnez-moi un break" amid French anger about the deal. The prime minister admitted he was "taken aback" by the response from Macron after the UK and the US, two of his country's closest allies, and Australia, negotiated a deal, known as Aukus, behind his back. But, as well as chiding Macron in Franglais, the prime minister suggested that Aukus could be expanded to form a powerful alliance on other security topics — without French involvement. Speaking in Washington, Johnson said: "I just think it's time for some of our dearest friends around the world to 'prenez un grip' about this and 'donnez-moi un break'. Because this is fundamentally a great step forward for global security." – The Times
Comment:
Class A drug possession effectively decriminalised in Scotland
"Drug possession is to be effectively decriminalised in Scotland with those caught with Class A substances set to receive a police warning rather than face prosecution. Dorothy Bain QC, the lord advocate, announced a "diversion from prosecution" policy in a surprise statement to Holyrood. Under current guidelines, warnings can be handed out for anyone caught in possession of Class B and Class C drugs, but this has now been extended to Class A drugs, which includes heroin, cocaine, Ecstasy and LSD. "Police officers may therefore choose to issue a recorded police warning for simple possession offences for all classes of drugs," Bain told MSPs." – The Times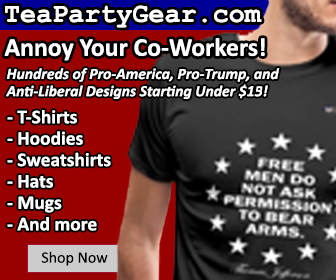 English Channel migrant crossings hit monthly record
"More migrants have crossed the Channel in small boats in September than in any previous month since the crisis began. The Home Office said that 459 people had crossed the Channel in 14 boats yesterday, taking the total for this year to 16,299. It pushed September's tally to 3,872, greater than the previous monthly record set in July of 3,509. A group of mostly African migrants, including a young girl, were helped ashore at Dungeness in Kent after being rescued by the RNLI. One kissed the beach on arrival. French authorities intercepted at least 181 people attempting to cross in seven boats. Dan O'Mahoney, clandestine Channel threat commander, said: "The government is determined to tackle the unacceptable rise in dangerous Channel crossings using every tool at our disposal, at every stage in the journey."" – The Times
Covid-19 will just end up causing a cold, says Oxford vaccine creator Sarah Gilbert
"The new coronavirus is unlikely to mutate into a variant that can evade vaccines because there "aren't very many places for the virus to go", the creator of the Oxford jab has said. Dame Sarah Gilbert, speaking yesterday on a Royal Society of Medicine webinar, played down fears of a more deadly new variant. "We normally see that viruses become less virulent as they circulate more easily and there is no reason to think we will have a more virulent version of Sars-CoV-2," she said. Chris Whitty, the chief medical officer for England, said yesterday that all children who had not been vaccinated would end up getting Covid at some point because the virus would continue to circulate as immunity waned." – The Times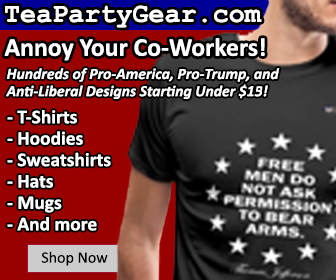 Shapps: No date has been set for removal of PCR testing for fully-vaccinated travellers
"No date has been set for the removal of PCR testing for fully vaccinated travellers, Transport Secretary Grant Shapps said today. The Government last week announced its intention for people who have had both doses of a coronavirus vaccine to be able to use a cheaper lateral flow test instead of a PCR version for their day-two test. Asked when the policy will be implemented, Mr Shapps told the Commons Transport Select Committee that the Department of Health and Social Care (DHSC) is 'aware' of the dates of October half-term, which is a popular period for families to go on holiday. He said: 'It's clear the range of measures I introduced this week and last week are going to make a big difference and people will be able to travel much more freely." – Daily Mail
Afghanistan 1) Government faces legal action after rejecting visa applications of 35 mostly female judges who are being hunted by the Taliban
"The Government is facing embarrassing legal action after it rejected visa applications from 35 Afghan judges who are being hunted by the Taliban. The judges, most of whom are women, are currently in hiding in safe houses – and many are being tracked by Taliban and Islamic State extremists they personally had sent to jail. They did this as part of efforts by the military coalition – including Britain – to build a new Afghan state with a functioning judiciary. But, farcically, the UK Government has refused multiple applications for visas which would allow them to flee to Britain." – Daily Mail
Afghanistan 2) Fury as dozens more Afghans who helped Britain are in danger after a second data breach by military officials
"Dozens more brave Afghans who helped the UK are facing fresh danger after a second data breach by bungling military officials. In another shocking gaffe, it emerged that earlier this month the Ministry of Defence mistakenly copied 55 people into a message with their email addresses visible to all recipients. It comes after Defence Secretary Ben Wallace was forced to apologise on Tuesday after more than 250 interpreters hiding from the Taliban were affected by the same blunder. In the latest breach, recipients – likely to include interpreters as well as at least one member of the Afghan National Army – were told UK relocation officials had been unable to contact them and were asked to update their details, it was reported." – Daily Mail
Starmer reveals plans to rid party of remnants of radical Corbynite era in 14,000-word essay ahead of annual party conference…
"Sir Keir Starmer said he plans to turn Labour into 'Britain's bricks and mortar' as he set out his future vision for the party in a 14,000 word statement ahead of the party's conference. Despite an internal civil war over the left-wing party's political leaning, Sir Keir laid out a clear roadmap towards the centre and away from radical Corbynite policies in his 35-page essay, 'The Road Ahead'. The Labour leader insisted the party cannot 'wait around for the public to decide we are right' and must instead grasp the opportunities the current political atmosphere provides. The long-winded essay, published by The Fabian Society, has been seen as a bid to reset his leadership and craft an ambition for what Labour would look like in Government ahead of his first in-person appearance at a party conference as leader." – Daily Mail
… but unions reject his reforms
"Sir Keir Starmer's plan to rewrite the rules for Labour leadership contests was thrown into doubt after unions refused to support the proposals. John McDonnell, who was shadow chancellor under Jeremy Corbyn, challenged the Labour leader to trigger a fresh leadership election if he wanted to push ahead with the reforms. Union leaders who met Starmer to discuss his plans yesterday demanded that the changes be delayed to give them more time to consider them. Starmer wants to rewrite the rules, which allowed Corbyn to win the leadership, in an attempt to marginalise his party's left wing. He plans to slash the power that Labour Party members have in the election by giving MPs and trade unions a third of the vote each in future contests." – The Times
News in brief:
Click this link for the original source of this article.
Author: Conservative Home
---
This content is courtesy of, and owned and copyrighted by, http://www.conservativehome.com and its author. This content is made available by use of the public RSS feed offered by the host site and is used for educational purposes only. If you are the author or represent the host site and would like this content removed now and in the future, please contact USSANews.com using the email address in the Contact page found in the website menu.