There's a new Siena College poll out that really hits Democratic Socialist Alexandria Ocasio-Cortez where it hurts over her sabotaging the deal that would have brought Amazon to Queens, New York, along with an estimated 25,000 jobs. The poll shows that more than three times as many respondents viewed her as a villain rather than a hero over the whole debacle.
"Who do New Yorkers blame? Well, there's certainly blame enough to go around. More people think that Amazon, Governor Cuomo, Mayor de Blasio, the State Senate, and local Queens activists were villains in this saga than they were heroes," Siena College pollster Steven Greenberg said in a statement. "However, voters say the biggest villain was Representative Alexandria Ocasio-Cortez. Only 12 percent call her hero, while 38 percent label her a villain." She seems to be very popular with New York Democrats, but overall, the rest of the electorate in New York state can't stomach her. The poll found that 31% of respondents had a favorable impression of Ocasio-Cortez; 44% viewed her unfavorably.
Local activists were cited as the biggest villain by 34 percent of responders, while New York City Mayor Bill de Blasio garnered 29 percent of the response. Others who received votes for the biggest villain include New York Gov. Andrew Cuomo (28 percent), Amazon (26 percent), the state Senate (21 percent) and labor unions, at 17 percent.
Greenberg also noted the following:
"Ocasio-Cortez, with a negative 31-44 percent favorability rating, is as well known to statewide voters after three months in office as Gillibrand is after ten years as senator. While Democrats view Ocasio-Cortez favorably, independents view her unfavorably more than two-to-one and Republicans view her unfavorably, 68-6 percent. She is viewed slightly favorably in New York City but strongly unfavorably upstate and in the downstate suburbs." Ouch. How the heck did she get elected?
According to those who took the poll, twice as many supported the deal Amazon was prepared to make, 61%-30%. Greenberg also pointed out: "Even 56 percent of self-described liberals think it was bad for New York. While some may have celebrated Amazon's announcement to pull the plug, the vast majority of New Yorkers of every stripe thought it was bad for the Empire State."
Can everyday people come together and effectively organize against creeping overreach of one of the world's biggest corporations?

Yes, they can.https://t.co/DqQoL7VH7O

— Alexandria Ocasio-Cortez (@AOC) February 8, 2019
Greenberg continued, "Amazon itself was seen as the biggest villain among Democrats, but Republicans and independents had Ocasio-Cortez as far and away the largest villain, followed by the local Queens activists." The Democrats are living in an alternate universe here.
This poll goes nicely with the Gallup poll that shows Ocasio-Cortez's "unfavorable" rating is skyrocketing. She threw a snit-fit over that one. Wonder how she'll react to this poll. "Half of U.S. adults were unfamiliar with or had no opinion of her in September after her seismic primary win over the summer, but that figure has shrunk to 29% today," Gallup reported. "But the increased visibility has not improved her overall standing with Americans."
Anything is possible: today was the day a group of dedicated, everyday New Yorkers & their neighbors defeated Amazon's corporate greed, its worker exploitation, and the power of the richest man in the world. https://t.co/nyvm5vtH9k

— Alexandria Ocasio-Cortez (@AOC) February 14, 2019
From The Daily Wire:
"In another tidbit that buttresses the findings of the Siena College poll that Ocasio-Cortez is not widely popular, The Daily Wire noted, "Gallup further noted that Ocasio-Cortez's favorable rating was 'underwater' among the majority of groups and was only viewed as favorable among 56% of Democrats."
"Gallup stated, "The congresswoman is viewed negatively by most Republicans, of whom 73% have an unfavorable view of her — up from 52% in September. Ocasio-Cortez is also underwater in her net favorable ratings among men (-24), whites (-24) and adults aged 55 and older (-22)."
"After Amazon canceled the deal, Ocasio-Cortez offered her addled version of why killing the deal was a good idea, huffing, "If we were willing to give away $3 billion for this deal, we could invest those $3 billion in our district ourselves, if we wanted to. We could hire out more teachers. We can fix our subways. We can put a lot of people to work for that money, if we wanted to."
"Crain's New York Business editor Erik Engquist was left nonplused by that explanation, tweeting, "I've been telling @AOC critics that she is smart, but what do I say when she says nonsense like 'we could invest those $3 billion in [@amazon tax breaks] in our district. We could hire more teachers. We can fix our subways, we can put a lot of people to work for that money.'"'
700 registered voters were questioned in the poll, with a margin of error of 4.2 percentage points. No wonder Ocasio-Cortez has been the subject of negative billboards in Times Square put up by the Job Creators Network, a conservative advocacy group funded by the Mercer Family Foundation and corporate executives. As Fox News put it, "Forget the Joker. Alexandria Ocasio-Cortez is now Gotham's biggest villain."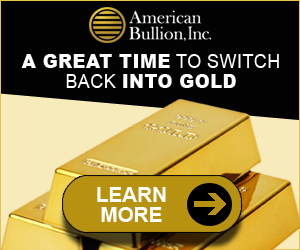 Sources: The Daily Wire, Fox News, New York Post, Roll Call, The Daily Mail, The Washington Times
The post Ocasio-Cortez Viewed As Villain In New York After Sabotaging Amazon Deal And Jobs appeared first on Joe For America.
Visit the USSA News store!
Click this link for the original source of this article.
Author: Roxy Hamilton
---

This content is courtesy of, and owned and copyrighted by, http://joeforamerica.com and its author. This content is made available by use of the public RSS feed offered by the host site and is used for educational purposes only. If you are the author or represent the host site and would like this content removed now and in the future, please contact the USSANews.com administrator by using the contact form located in the top-left menu. Your request will be immediately honored. Please visit http://joeforamerica.com for more terrific, conservative content. The owner of this website may be paid to recommend American Bullion. The content of this website, including the positive review of American Bullion, the negative review of its competitors, and any other information may not be independent or neutral.