Prime Minister's allies play down prospect of summit deal on Brexit…
"Theresa May will meet EU leaders at a summit in Sharm el-Sheikh on Sunday but her allies insist she won't bring back a new deal to present to MPs next week. The prime minister held talks with Jean-Claude Juncker, president of the European Commission, in Brussels last night and is expected to meet Angela Merkel, the German chancellor, and other leaders at a two-day meeting of the EU and the Arab League in Egypt. Geoffrey Cox, the attorney-general, and Stephen Barclay, the Brexit secretary, will hold talks with Michel Barnier, the EU's chief negotiator, today to discuss further changes to the backstop for the Irish border, which will be needed for the government to win a Commons majority. Mrs May's allies were keen to play down speculation that she will give MPs another "meaningful vote" on her deal early next week. Jeremy Hunt, the foreign secretary, irritated Downing Street by talking up the chances of a breakthrough in a speech in Germany." – The Times
Gove accuses Hammond of failing to prepare for no-deal exit
"Michael Gove accused Philip Hammond of failing to prepare Britain for a no-deal Brexit during fractious exchanges at a Cabinet meeting, The Telegraph has been told. According to one source the Environment Secretary said the Chancellor had failed to release funding for no-deal preparations early enough, hampering preparations. Another source said Mr Gove had argued that HMRC should be doing more to help businesses prepare for a no-deal Brexit. His comments, during a Cabinet sub-committee on Wednesday afternoon, come after a series of clashes between the two men over no-deal. Mr Gove and Mr Hammond are at loggerheads over whether agricultural imports should be subject to tariffs in the event of a no-deal Brexit." – Daily Telegraph
May told to 'take on hardliners' to stem tide of defections
"Cabinet ministers pressured Theresa May last night to limit the damage from three defections and prevent any more MPs deserting the Conservatives. The Times understands that members of the cabinet want the prime minister to speak out against moves to deselect Conservative MPs. One also urged her to counter the "perception" among pro-EU Tory MPs that she was indulging Eurosceptic backbenchers. Tobias Ellwood, a defence minister, said that the defections raised "serious questions . . . which we must address. If we have any ambitions of winning support beyond our base we must remain a centre-right, inclusive, vibrant and progressive party." The defections of Anna Soubry, Heidi Allen and Sarah Wollaston to the new Independent Group mean that it now has 11 MPs, as many as the Liberal Democrats." – The Times
More:
Analysis:
James Heaven: Wollaston should put her defection to the voters
"As a constituent and member of her local Conservative Association in Totnes, it has been obvious for some time that Dr Wollaston, who shares few of our party's core beliefs, is doing considerable damage to Britain's negotiating position with the EU and even democracy itself. Many local members will cheer her departure. Dr Wollaston hypocritically took up the mantle of a safe seat. She was elected on a Conservative manifesto which promised to uphold the result of the referendum, then proceeded to break these promises… Expending her political capital on halting Brexit rather than addressing constituency issues and building bridges in Parliament made her an increasingly ineffective MP… Her refusal to intervene in the closure of this branch led some to believe she was happy to see the local Conservative apparatus fall apart, in order to give herself a better chance when running as an independent in a traditionally safe Tory seat." – Daily Telegraph
More:
Editorial:
Corbyn isolated as Hatton expelled from Labour again
"Jeremy Corbyn appeared increasingly isolated last night as tensions rose over his reaction to the Labour breakaway and the readmission of Derek Hatton, the former Militant firebrand. After intense criticism from even the Labour leader's allies, Mr Hatton was suspended last night 48 hours after he was let back into the party. A tweet Mr Hatton sent in 2012 in which he appeared to blame all Jews for the actions of the Israeli government had been recirculated. Mr Hatton, a former deputy leader of Liverpool city council who was expelled by Labour in 1986, wrote: "Jewish people with any sense of humanity need to start speaking out publicly against the ruthless murdering being carried out by Israel." Yesterday Tom Watson, Mr Corbyn's deputy who has used this week's split to push for a change of approach from the Labour leader, said that he would ask Jennie Formby, Labour's general secretary, to look again at the decision to allow Mr Hatton, 71, back into the party." – The Times
Comment
Culture Secretary to confront Zuckerburg
"The Culture Secretary Jeremy Wright is to confront Mark Zuckerberg today (Thur) to demand tougher action over online harms after finalising a face-to-face meeting with the billionaire Facebook founder in the last few days. He will warn Mr Zuckerberg, who was this week accused of treating Parliament with contempt after refusing to appear before MPs, that the era of self-regulation is over… Mr Wright also wants Facebook to detail what more it is doing to combat the spread of disinformation on its platform and underage access to those below 13 which contravenes its own terms and conditions. The Culture Secretary and Digital Minister Margot James are this week engaged in a series of meetings with big tech companies including Twitter, Apple, Google, Youtube, Snap and Tinder on the West Coast before finalising the White Paper." – Daily Telegraph
Williamson unveils new military pact with Oman
"Britain will today sign a military pact with the Gulf sultanate of Oman, as Gavin Williamson, the defence secretary, implements the next part of his ambitious plan to send the armed forces "east of Suez" after Brexit. The defence pact will allow Britain's new aircraft carriers to dock in the port the country is developing in the town of Duqm, south of the capital, Muscat. It is the only naval facility in the Gulf capable of taking them. Officials describe the new pact as a closer alliance than Nato. It comes after the reopening of a Royal Navy base in Bahrain last year, which has anti-mine vessels permanently stationed there but is not large enough for a carrier." – The Times
Javid criticised for Begum decision after Bangladesh disowns her
"Bangladesh said it had no responsibility to take in a 19-year-old woman whom Britain has stripped of her citizenship for travelling to Isis-controlled territory, as UK MPs rounded on Sajid Javid, home secretary, over the decision. "This is a matter of the British government," Asaduzzaman Khan, Bangladesh's interior minister, said of the controversy over British-born Shamima Begum, who is of Bangladeshi heritage. "Bangladesh has nothing to do with this," he added, in comments quoted by Reuters, as a debate about due process and public safety intensified. At the heart of the dispute is Mr Javid's decision to remove Ms Begum's British citizenship after she told a reporter from the Times newspaper recently that she wished to return to the UK. The teenager left her home in east London with two school friends in 2015 to experience what she called "the good life" in an Isis-controlled part of Syria." – FT
More:
Comment:
Government urged to ban gas hobs within six years
"Gas boilers and cookers should be banned in new homes within six years to meet Britain's legally binding emissions targets, the government's climate change advisory body recommends today. Developers must be forbidden from connecting homes to the gas grid and should instead be forced to install low-carbon heating systems, according to a report by the Committee on Climate Change. The move would mean that newly built homes would not be able to have gas stoves and would need to be fitted with alternatives such as induction hobs. The Home Builders Federation condemned the proposal, saying that it would make houses harder to sell because gas boilers were cheaper and consumers liked them." – The Times
MPs call for new measures to support the high street
"The government should consider "wide reforms" to business rates and planning law to allow Britain's town centres and high streets to flourish in future decades, a parliamentary committee has said. The Housing, Communities and Local Government committee, headed by Labour MP Clive Betts, said that without reform formerly thriving shopping areas "are likely to become ghost towns and effectively close down altogether". Among the recommendations of its "High Streets and Town centres in 2030" report are further review of the "unfair" business rates system and other aspects of corporate taxation; an overhaul of planning law to make changes of use easier; and more local co-operation to speed up the evolution of high streets. It also said that landlords should recognise that the retail property market has changed, and that the government should consult on whether to outlaw upward-only rent reviews." – FT
Salmond inquiry warns ministers not to shred documents
"Holyrood inquiry examining the SNP government's botched probe into complaints against Alex Salmond has warned ministers and officials not to shred any evidence. The cross-party group of nine MSPs agreed at their first meeting that they expected the Scottish Government to retain all "relevant documentation" to be passed to them when requested. As expected, the committee agreed to postpone holding any formal evidence hearings until criminal proceedings against Mr Salmond have concluded. But the MSPs will conduct background work, meeting periodically and researching the Scottish Government's misconduct processes. Linda Fabiani, a former minister in Mr Salmond's government, was confirmed as the committee's convener after the SNP ignored another plea from the opposition parties to give up the key role." – Daily Telegraph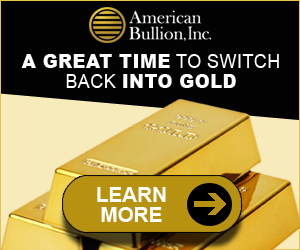 Visit the USSA News store!
Click this link for the original source of this article.
Author: Conservative Home
---
This content is courtesy of, and owned and copyrighted by, http://www.conservativehome.com and its author. This content is made available by use of the public RSS feed offered by the host site and is used for educational purposes only. If you are the author or represent the host site and would like this content removed now and in the future, please contact the USSANews.com administrator by using the contact form located in the top-left menu. Your request will be immediately honored. Please visit http://www.conservativehome.com for more terrific, conservative content. The owner of this website may be paid to recommend American Bullion. The content of this website, including the positive review of American Bullion, the negative review of its competitors, and any other information may not be independent or neutral.