Labour 'teetering on the edge of historic split'…
"Labour could be teetering on the edge of an historic split – as up to 100 MPs face being ousted by activists. Party moderates are expected to announce they're quitting as soon as today. The group are furious at Jeremy Corbyn's failure to get a grip on the anti-Semitism crisis or publicly campaign for a second referendum. And they fear they will fall victim to a massive purge by new left-wing activists who have flooded the party. Leading MPs including Ed Miliband and Yvette Cooper are feared to be among those at risk of deselection… In total 100 Labour MPs could face local bids to boot them out – and around a quarter are expected to lose. It comes amid reports that former Labour leadership contender Chuka Umunna is preparing to lead a group to split from the party this week. One of the potential splitters has reportedly told colleagues that if they walk away they want to "burn the house down" on their way out." – The Sun
…as McDonnell warns it would only aid the Tories
"Labour MPs considering a breakaway party risk keeping the Conservatives in power for another decade, John McDonnell has said. The shadow chancellor also backed activists' calls for Labour MPs to sign a loyalty pledge to Jeremy Corbyn. Mr McDonnell was criticised this month for urging Luciana Berger, the Labour MP for Liverpool Wavertree, to rule out joining a new party after her local party tabled a motion of no confidence in her. He retreated after a backlash among other MPs and activists. Ms Berger, 37, who is heavily pregnant, is a persistent critic of Mr Corbyn's handling of antisemitism in Labour. The party's leadership suspect that MPs opposed to Mr Corbyn are using the issue, and the question of a second referendum, to justify splitting. Mr McDonnell cited the Social Democratic Party, set up by four senior figures who opposed Labour's direction under Michael Foot in 1981. The centrist party was blamed for splitting the Labour vote and helping Margaret Thatcher to win two elections." – The Times
More:
>Yesterday: Video: WATCH: "We're not fast enough" to tackle anti-semites in the Labour Party, McDonnell concedes
Barclay to meet Barnier amidst talk of Tory splits…
"Steve Barclay, the Brexit secretary, is set to hold talks with EU chief negotiator Michel Barnier today, kicking off a key week of top-level negotiations between the UK and the European Union. Theresa May will meet European Commission president Jean-Claude Juncker in Brussels in the coming days in a bid to gain concessions on her withdrawal deal, while Geoffrey Cox, the Attorney General, will deliver a speech on Mrs May's Brexit deal on Tuesday. Mr Barclay and Barnier are expected to discuss the proposals of the Alternative Arrangements Working Group of Tories, who have been seeking a compromise solution to avoid the need for the controversial Irish backstop. It comes after Culture Secretary Jeremy Wright suggested Mrs May might not seek to reopen the Brexit Withdrawal Agreement to make changes to the backstop – prompting anger from Eurosceptic Tories. Mr Wright implied the agreement could be amended via a codicil, saying the "objective" mattered more than the "mechanism"." – Daily Telegraph
Comment:
>Yesterday:
…and May is prepared for 'howls of rage' over no-deal tariffs
"Theresa May is braced for "howls of rage" as ministers finalise tariffs that would apply if there is no Brexit deal. Liam Fox, the international trade secretary, wants a move to zero tariffs in as many areas as possible, but other ministers are demanding protection for producers, including farmers, who would struggle to compete with cheaper imports from outside the EU. The row will come to a head this week after attempts by Mrs May to win concessions from the EU over the Irish backstop. Yesterday Jeremy Wright, the culture secretary, said that she may not seek to reopen the divorce deal, but that it could be amended by a codicil. No-deal tariffs are published next week and Michael Gove, the environment secretary, is said to have won a promise that agriculture would be protected at least in the short term." – The Times
More:
>Today: Iain Mansfield in Comment: We have nothing to fear from No Deal
>Yesterday: MPs Etc.: "History will judge us all." May's letter to Tory MPs: full text
Matthew d'Ancona: May would rather lose an election than a second referendum
"May, for her part, has become so fixated by what she sees as her historic duty to deliver Brexit that she would rather lose a general election than oversee a second vote that might thwart our EU departure. Many Conservative prime ministers, after all, have been kicked out of office by the voters: Edward Heath, John Major, even Winston Churchill. But if May were in No 10 at the time of a public vote to block Brexit she would always be damned in the folklore of the right as the prime minister who betrayed the dream of national independence. For a lifelong Tory such as May, this is an intolerable prospect. Which is why I do not believe most cabinet ministers when they insist the "last thing" they want is a general election.For a start, they believe, with quietly growing confidence, that they can beat Corbyn unambiguously this time. And – remarkably – they'd rather take that chance than risk the wrath of the far right by acceding to a new referendum." – The Guardian
Editorial:
DCMS Committee urges overhaul of electoral law
"Britain's electoral law is "not fit for purpose" and should be updated to tackle the growing use of social media and online micro-targeting of voters by political campaigners, the Culture Committee recommends. The committee pointed to warnings by the Information Commissioner of a "disturbing disregard for voters' personal privacy" in the way their personal information was being used in political campaigns. It also follows the scandal over Cambridge Analytica, a political consultancy that worked for Donald Trump, which improperly obtained the personal data of 50m Facebook users. The committee calls for absolute transparency of political campaigning, with clear banners on all paid-for political advertisements and videos, identifying the source and the advertiser. It would be backed by a legal definition of digital campaigning and online political advertising. " – Daily Telegraph
Comment:
>Yesterday: Video: WATCH: Wright on regulating social media firms – "I'm not asking their permission"
Williamson 'defiant' on threat from China…
"Gavin Williamson has warned that the government must keep its "eyes wide open" to security risks from Beijing as he again referred to the threat from China. The defence secretary raised eyebrows in Westminster last week when he announced plans to send Britain's aircraft carrier to the Pacific, China's backyard, and warned that Britain was ready to use "hard power" against states that flouted international rules. Government insiders were said to have described the address as "idiotic" and it was claimed that the Chinese ambassador had complained to the Foreign Office about Mr Williamson's speech. Yesterday the defence secretary told The Times that the government wanted to forge "a really positive relationship" with Beijing, but warned: "We have to have our eyes wide open in terms of a number of security risks… There is behaviour from the Chinese state that we would like to see them change and… take a different route."" – The Times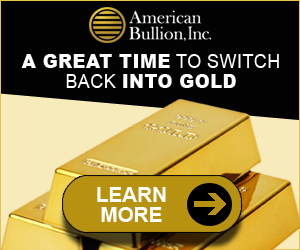 More:
Comment:
>Yesterday: Video: WATCH: "They are our citizens and we have a responsibility", Dannatt says of jihadists in Syria
Hancock demands overhaul of Food Standards Agency
"A Government body which criticised Theresa May for eating mouldy jam is facing an overhaul, with Matt Hancock saying he wants it to move away from "best-before zealotry". The Health secretary is pressing for the Food Standards Agency to appoint a new chief executive "with a sense of perspective" to refocus the body because it has become "over-restrictive". Mr Hancock has made his feelings plain after the FSA criticised Theresa May for saying it was safe to eat jam below a layer of mould. Mrs May said that once mould was removed the preserve was "perfectly edible" and that food need not be automatically binned if it were past its 'best before' date. However the FSA warned the Prime Minister that there was a risk of inadvertently eating "unseen toxins". Mr Hancock is understood to be "very unhappy" with the FSA over its intervention and "sees it as far too over-restrictive in regulating", according to sources." – Daily Telegraph
Gove steps up push against plastic pollution
"Michael Gove, UK environment secretary, has stepped up efforts to curb plastics pollution, laying out government plans to tax producers, standardise recycling and allow consumers to return used bottles. But the timing of the proposals is likely to irritate food and drinks companies, who warned just days ago that they had neither "the physical resources nor organisational bandwidth" to respond to non-Brexit policy consultations, because they are so focused on contingency plans for the UK leaving the EU without a deal. A total of 32 industry bodies had written to Mr Gove, asking him to place forthcoming consultations "on 'pause' until this uncertainty is over." Instead the Department for the Environment, Food and Rural Affairs and the Treasury are publishing a total of four new 12-week consultations on Monday. Mr Gove said the government wanted to "move away from being a 'throwaway' society and drive up domestic recycling"." – FT
Comment:
>Today: ToryDiary: Conservative education policy is up for grabs
Duncan and Wollaston facing deselection push
"Two more senior moderate Conservative MPs are facing deselection votes at their annual meetings as the "purple momentum" assault on them by hardline Eurosceptics gathers pace. Sir Alan Duncan is facing a motion of no confidence at his annual meeting, while Sarah Wollaston, chairman of the Health select committee, is facing a challenge at either an extraordinary meeting in the next fortnight or an AGM… Sir Alan, a senior foreign office minister who has been critical of Eurosceptic Tories, has already been readopted by his local party's executive but is now facing a motion of no confidence at the party's annual meeting on March 15. In Dr Wollaston's constituency, a letter signed by more than 50 members calling for an extraordinary meeting to deselect the MP will be presented to John Smith, the local party chairman on Monday. If that fails a motion is set to be tabled at the party's annual meeting on March 30." – Daily Telegraph
Bercow faces fresh row after protege found to have 'bullied staff'
"John Bercow, the Commons Speaker, could be dragged into a new row after a senior official who is one of his most outspoken supporters was found to have bullied staff. An independent investigation has concluded that Kamal El-Hajji, the serjeant at arms, bullied a deputy, The Times has learnt. Mr El-Hajji has called Mr Bercow a mentor and dismissed allegations that the Speaker had bullied two previous private secretaries as a "witch-hunt". His case is being seen as a test of the House of Commons' resolve to address what staff say is a toxic culture of intimidation by senior figures. It will be up to Mr El-Hajji's boss, Carlos Bamford, to decide what sanctions to apply but Mr Bercow could also become involved. Last night parliamentary authorities refused to say whether the serjeant at arms, the official who oversees order in the Commons, had appealed against the decision or whether Mr Bercow had had any role in deciding any sanctions or overseeing a review." – The Times
Sturgeon defends overseas 'jaunts'
"Nicola Sturgeon will showcase Scotland as an "open and outward-looking country" during a visit to France. The First Minister is heading to Paris to address the Foreign Affairs Committee of the Assemblee Nationale, the lower house of the French Parliament. She will also officially open the Scottish Government's hub office in Paris. France is the third largest market for Scottish exports, with Ms Sturgeon saying the relationship between the two nations is "one of the oldest in the world". But she has come under fire for embarking on another overseas trip so soon after a visit to the US and Canada. The SNP leader visited Washington DC, New York, New Jersey, Ottawa and Toronto earlier in February. Scottish Conservative chief whip Maurice Golden said: "Another week and another jaunt abroad for the First Minister. Meanwhile, back home, we have a health service on its knees, our schools are struggling, and councils are toiling to balance their budgets due to SNP cuts."" – The Scotsman
>Today: Meghan Gallacher in Comment: The SNP is breaking its election pledge to limit Council Tax rises to three per cent
News in Brief:
Visit the USSA News store!
Click this link for the original source of this article.
Author: Conservative Home
---
This content is courtesy of, and owned and copyrighted by, http://www.conservativehome.com and its author. This content is made available by use of the public RSS feed offered by the host site and is used for educational purposes only. If you are the author or represent the host site and would like this content removed now and in the future, please contact the USSANews.com administrator by using the contact form located in the top-left menu. Your request will be immediately honored. Please visit http://www.conservativehome.com for more terrific, conservative content. The owner of this website may be paid to recommend American Bullion. The content of this website, including the positive review of American Bullion, the negative review of its competitors, and any other information may not be independent or neutral.