May's Brexit plan suffers historic defeat
'The prime minister offered cross-party talks after MPs rejected her deal by a majority of 230, with more than a third of Conservatives rebelling. With only 72 days to go before Britain leaves, however, Labour MPs demanded that she extend Article 50 to give time for a consensus to be found. Jeremy Corbyn warned Mrs May that she had reached the "end of the line" as he tabled a motion of no confidence in her government that will be voted on today. Allies suggested that Labour could repeatedly test MPs' confidence in Mrs May's government in the weeks ahead as it pressed for a general election to end the Brexit chaos. In all, 202 MPs voted in favour of Mrs May's deal and 432 against. The previous biggest meaningful defeat of a prime minister was in 1924, when Ramsay MacDonald's short-lived minority Labour government lost by 166 votes.' – The Times
Editorials
Opinion
>Today:
>Yesterday:
Johnson and other Brexiteers urge renegotiation
'Boris Johnson last night insisted the Brexit deal can be renegotiated without delaying Britain's departure from the bloc. The former foreign secretary said he did not 'rejoice' in the massive defeat suffered by Theresa May, but demanded that she ditches the Irish border backstop and takes a 'fresh approach'. He dismissed the idea that would mean extending the Article 50 process, which has just 10 weeks left to run, saying most of the other terms were 'fine'…Mr Johnson told Sky News that the margin of defeat was 'bigger than I expected'. 'It's no particular cause for rejoicing for me, after all I've been trying for so long to get the government back in the place the PM was in her Lancaster House speech last year,' he said. 'We were really talking about taking advantage of free trade deals and taking control of our laws. All that got lost as we moved into this quicksand of the backstop, locked into the customs union and single market. What she has now is a massive mandate. With 432 votes against her deal, she takes it back to Brussels and says "we can't do this deal as it is, we need a fresh approach."' – Daily Mail
Opinion
>Today: Robert Halfon's column: Now is the time for Common Market 2.0, and an EFTA-type plan for Brexit
>Yesterday: WATCH: Tracey – Mordaunt's PPS – says the deal doesn't pass his or his constituents' tests
Hammond promises business No Deal will be blocked, and flirts with delaying Article 50
'Philip Hammond sought to reassure business leaders on Tuesday night that a no-deal Brexit could be blocked, while also raising for the first time the possibility of a delay to Article 50.  Speaking on a conference call alongside business secretary Greg Clark and Brexit secretary Stephen Barclay, the chancellor said the government would now seek to build a consensus in parliament. "We have to reach out to MPs in the Commons first," he said. "There is a large majority in the Commons that is opposed to no-deal." Mr Hammond said the government would not put up any "obstacles" in the way of Nick Boles, a former minister, who has proposed that the Commons liaison committee — made up of the chairs of the other select committees — could oversee attempts to find a way through the political morass.' – FT
DUP and Brexiteers pledge to support the Government in Corbyn's no confidence vote
'Moments after the result was announced Jeremy Corbyn announced he would table a no-confidence motion, which MPs will vote on tonight, in a bid to force a general election. But the PM's Northern Irish allies, former Foreign Secretary Boris Johnson, and backbench ringleader Jacob Rees-Mogg have all pledged to support her, meaning she is likely to survive. The DUP's Sammy Wilson said the party wanted to 'get the government back on track' and would back Mrs May, while Mr Rees-Mogg said last night: 'I will be supporting the Prime Minister'. Mr Johnson said he 'certainly shall' vote for the PM in Wednesday night's vote, saying he did not want Mr Corbyn in office instead. Today former Ukip leader Nigel Farage called on Tory MPs who 'believe in Brexit' to be brave and resist the Article 50 leaving date of March 29 being extended – and urged them to dump Mrs May as PM and replace her with a Brexiteer calling it a Neville Chamberlain moment.' – Daily Mail
>Today:
Corbyn continues to infuriate those who want a second referendum
'Jeremy Corbyn has offered no encouragement to supporters of a second EU referendum after he called for a vote of no confidence in Theresa May's government and an immediate general election. The Labour leader did not refer to a second referendum in his two Brexit speeches on Tuesday evening, and risked antagonising the party's pro-remain wing, some of whom want him to back another poll by the end of the week. In his first, longer speech at the end of the full Brexit debate, Corbyn said: "Labour believes that a general election would be the best outcome for the country if this deal is rejected tonight." He argued that despite differences of opinion over Brexit, membership of the European Union was not the most important issue facing the country. "We need to keep in mind that the vast majority of people in our country don't think of themselves as remainers or leavers," he said.' – The Guardian
Welfare change could see pensioners with younger partners lose thousands
'Thousands of poorer UK pensioners who have partners of working age could lose up to £7,000 a year in top-ups as a result of imminent rule changes that will require them to claim universal credit as a couple. Changes slipped out on Monday night by the Department for Work and Pensions mean that from 15 May, new pensioners whose partners are younger than the state retirement age of 65 can no longer claim a means-tested top-up called pension credit. Instead they will be forced to claim the much less generous universal credit alongside their younger partners. The couple rate of universal credit is £114.81 a week compared with £255.25 for a couple receiving pension credit. This amounts to a potential loss of £7,320 a year.' – The Guardian
Ofsted to start scoring schools on pupils' behaviour
'Schools with badly behaved pupils will be marked down by inspectors in an overhaul of Ofsted ratings. Low-level disruption including pupils swinging on chairs, whispering, passing notes or checking phones while teachers are talking will be assessed from September. Ofsted said that this was the issue parents cared most about. Inspectors will assess behaviour as a new category by observing different classes and at break and lunch, noting pupils' punctuality, manners and "pride in themselves and the school". The move is part of sweeping changes to the inspection framework in which exam results will be downgraded and the process by which results are achieved will be under closer scrutiny. Ofsted said that there was currently an "over-reliance on performance data" which incentivised schools to game the system.' – The Times
SNP splits threaten their chance of a second independence referendum
'The Scottish parliament is to launch an inquiry into the handling of sexual misconduct allegations against Alex Salmond, opening a new front in a controversy that has shattered the once-close alliance between the former first minister and his successor Nicola Sturgeon.  Tensions within the governing Scottish National party have already bubbled over, with Ms Sturgeon's spokesman this week accusing people close to Mr Salmond of trying to smear her following a botched government investigation into the claims. The SNP appears more divided than at any time since the early 1980s, threatening its effectiveness at a time when Brexit offered the chance of a renewed push for Scottish independence, said polling expert John Curtice. "The SNP are at risk of falling out among themselves just when . . . there might be an opportunity to hold an early independence referendum," he said.' – FT
One in five baby boomers is now a millionaire
'Decades of soaring house prices, economic growth and final salary pensions mean that 20 per cent of over 65s have a wealth of £1million or more in real terms, up from just 7 per cent in 2006. But while baby boomers are the group to have experienced the greatest rise in their household wealth, younger generations have seen a much more modest increase. Analysis by wealth manager Netwealth shows that the total wealth owned by over 65s nearly doubled – from £2.4trillion to £4.7trillion – in the decade between 2006 and 2016. In comparison, those between 25 and 54 years old saw their wealth increase by just 9 per cent in real terms during the same time.' – Daily Mail
US Government shutdown is beginning to harm the economy
'The record-breaking US government shutdown is triggering ripple effects across the US economy and risks denting confidence among companies that have already been fretting about trade disputes and stock market turbulence. Shutdowns have historically had only fleeting economic effects, but Jay Powell, the Federal Reserve chairman, warned last week that a dispute that outlasts past impasses could begin to change the picture for the worse.  The deadlock in Washington, which has entered its fourth week, raises particular concerns over looming tussles around the need to lift or suspend the ceiling on US public debt this summer, as well as the fate of public spending caps that will bite late this year.' – FT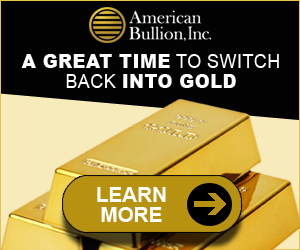 News in Brief
Visit the USSA News store!
Click this link for the original source of this article.
Author: Conservative Home
---
This content is courtesy of, and owned and copyrighted by, http://www.conservativehome.com and its author. This content is made available by use of the public RSS feed offered by the host site and is used for educational purposes only. If you are the author or represent the host site and would like this content removed now and in the future, please contact the USSANews.com administrator by using the contact form located in the top-left menu. Your request will be immediately honored. Please visit http://www.conservativehome.com for more terrific, conservative content. The owner of this website may be paid to recommend American Bullion. The content of this website, including the positive review of American Bullion, the negative review of its competitors, and any other information may not be independent or neutral.