Marc Lamont Hill, a tenured professor at Temple University who recently lost his contract as a CNN commentator for comments denounced as antisemitic, blamed Israel on Friday for police violence in the United States and rejected calls to denounce Nation of Islam leader Louis Farrakhan.
Speaking on "The Breakfast Club" radio program, Hill addressed the controversy stemming from his November 28 speech at the United Nations, in which he endorsed the boycott, divestment, and sanctions (BDS) campaign against Israel in pursuit of "a free Palestine from the river to the sea" — a call typically used by Arab nationalist and Islamist groups to advocate for the establishment of a Palestinian state from the Jordan River to the Mediterranean Sea, in place of Israel. The BDS campaign itself is often criticized for rejecting the Jewish people's right to self-determination and denying Jewish indigenity to the Levant.
In his UN speech, Hill also did not rule out violence as a means of Palestinian "resistance," suggesting that as "black resistance to American apartheid did not come purely through Gandhi and nonviolence … we must allow the Palestinian people the same range of opportunity and political possibility."
The Temple University's Board of Trustees condemned Hill over these comments, but did not move to fire him.
Speaking on Friday, the professor reiterated that his "river to the sea" comment was not a call for Israel's destruction, and argued that the phrase was "not a commonly accepted dog-whistle."
"I don't want any harm to happen to Jewish people, I don't want the destruction of Jewish people," he said.
Hill again endorsed a "one-state" solution to the Israeli-Palestinian conflict, in which Israel would become a bi-national, Palestinian-majority state. "For me democracy is one-state, everybody lives in it, everybody can vote, and it's not ruled by religion — it's not a Jewish state, it's not a Muslim sate, it's not a Christian state, it is, in fact, a secular state," he said.
Touching on past controversies, Hill also criticized the idea that he should denounce Farrakhan — who he previously called "a hero to Blacks of all religions" —  for railing against "Satanic Jews" and calling gay relationships "degenerate crap," among other controversial comments.
Agreeing that one could "love" Farrakhan, but not like something that he said, Hill explained that he maintained two "key issues" of disagreements with the Nation of Islam leader: "The question of antisemitism — what constitutes it and what the boundaries are — and … LGBT issues."
"For some reason, if you meet with Minister Farrakhan and you don't throw him away wholesale, then you're castigated in a way that doesn't happen with anybody else," Hill argued. "Why is only one set of people untouchable? And why does every black leader have to ritually denounce Farrakhan in order to sustain a position? That doesn't happen to anyone else."
"Again, Minister Farrakhan is my brother," the professor continued, before opposing "the idea that we have to renounce him, denounce him, throw [him] away" based on some disagreements.
"In the black tradition, I ain't got the luxury of throwing people who love us away," he added. "I ain't got the luxury of taking people who have come out of traditions that have saved us and cleaned us and throw them away."
His comments echoed a statement Hill issued in October, refusing to explicitly renounce Farrakhan and adding, "I do NOT believe … that Minister Farrakhan is an anti-Semite."
Later on in the segment, Hill explained why he focused on a conflict in the Middle East while racial minorities in the US faced their own domestic struggles, arguing that "there's a relationship between the two."
"The New York City police, they're killing us, but they're being trained by Israeli security forces," he said. "They're being trained — New York City police and in other cities as well. So here's a connection between the two. I can't stop one without the other, there's a relationship."
"Remember I ain't talking about Jewish people, I'm talking about the Israeli state," Hill emphasized.
BDS groups have previously advanced similar allegations, accusing Jewish American groups that host exchanges between American and Israeli police forces of promoting violence against minorities in the US. These claims have been roundly rejected by the sponsoring organizations, among them the Anti-Defamation League, which notes that its National Counter-Terrorism Seminar (NCTS) in Israel focuses on strategies "to deter and disrupt terror attacks and strengthen community resilience."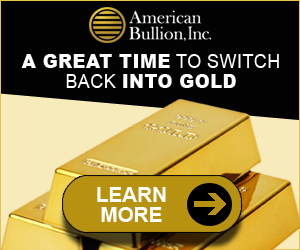 Hill was then questioned by host Charlamagne tha God — who said he often only hears the "pro-Palestinian perspective" — about whether Israelis were justified for placing restrictions on Palestinians who committed acts of terrorism. The professor answered that while he did not support the killing of innocent people, "oftentimes … every act of resistance that Palestinians engage in is called terrorism."
"Of course there are Israelis and there are Jewish people who are victims of unethical, immoral, awful, atrocious acts," Hill said. "I don't dispute that."
"A Jewish pregnant mom was killed two days ago in Israel, that's awful and i denounce that," he added, in obvious reference to Shira Ish-Ran, a 30-week pregnant Israeli woman who was critically injured by a Palestinian gunman on December 9th. Ish-Ran's baby was delivered via an emergency C-section, but died after four days. The mom's condition has been improving.
Hill argued that the recent attack — among the latest in a spate of Palestinian violence against Israeli targets in the West Bank — was not representative "of what's been happening."
"Too often any act of resistance from Palestinians gets called terrorism," he reiterated. "International law says that an occupied people have the legal right to resist, and I think that's just common sense. That's what [Malcolm X] been talking about."
When asked directly if he supported "violent responses from Palestinians," Hill replied, "I support self-defense."
"A violent response to a peace talk — no," he explained. "A violent response to violence — yes."
Visit the USSA News store!
Click this link for the original source of this article.
Author: Shiri Moshe
---
This content is courtesy of, and owned and copyrighted by, https://www.algemeiner.com and its author. This content is made available by use of the public RSS feed offered by the host site and is used for educational purposes only. If you are the author or represent the host site and would like this content removed now and in the future, please contact the USSANews.com administrator by using the contact form located in the top-left menu. Your request will be immediately honored. Please visit https://www.algemeiner.com for more terrific, conservative content. The owner of this website may be paid to recommend American Bullion. The content of this website, including the positive review of American Bullion, the negative review of its competitors, and any other information may not be independent or neutral.