Earlier Voice of Europe reported on the rape of a young girl by several migrant men. Unfortunately this is not an isolated case, as more young girls are groomed and abused by asylum seekers from the Middle East and Africa.
Most asylum seekers in Finland and Oulu are Iraqi, Somali and Afghan, so the odds are all of them are of those groups. The names are mostly generic Muslim names.
While media and politicians at first preferred to cover up the sickening abuse, Voice of Europe spoke to Tiina Wiik, who's fiancé had a big role in exposing the grooming cases.
-What is happening at the moment in Finland and why did the police warn?
We have Finland's first grooming gang case in the city of Oulu, and it's a part of a larger crime wave by migrants.
Asylum seeker sex crimes are nothing new in the general sense, but what makes the Oulu situation different is that there are so many assailants and crimes in one city in a short time. And Oulu isn't that big a city, 200 000 residents.
The police told kids and parents be wary and actually said it's foreign men who usually don't speak Finnish who do this.
The case with 7 arrested (police say more arrests will likely come) resembles the UK grooming gang cases: migrant men had abused a 10 year-old girl, and the crimes have happened between June and November 2018.
On the late night of 16 November there were two separate sex crimes by migrants. In one a migrant forced 13- and 14- year-olds to perform oral sex, and the other was rape. These were different assailants in all crimes, but according to the police they know each other. There was also a rape of a young woman for which a migrant was incarcerated on 20 November.
The police warning was about all these migrant men looking for victims on social media. The police told kids and parents be wary and actually said it's foreign men who usually don't speak Finnish who do this.
-How did this come into publicity?
My Fiancé Junes Lokka is a city councilman in our home town Oulu, and he also is a nationalist activist and an independent journalist. On Friday 30 November, he got a message from a local man who explained in length that his daughter and stepdaughter had been molested by a migrant in a park.
The victim's dads had set up a trap for the molester, called the police to the scene and caught him like that. The police had acted annoyed with the fathers and uninterested with the case. That far the police and media had hushed the story up.
This entire year has been pretty much a horror show when it comes to migrant crime. And it's not just sex crime, it's constant crime of all sorts
Junes ran his usual fact-checking on that story and asked the local court for case lists for the last two days to see if there was a migrant incarcerated for the described sex offense.
What the court sent him back was shocking: on those two days a total of 8 men with migrant names had been incarcerated for child sexual abuse, aggravated child sexual abuse and aggravated rape, so he got much more than he originally thought.
We knew from experience police wouldn't tell us anything if we called them, so we started asking questions on social media and posted the case lists from the court.
It caused so much outrage that on Saturday they made a public statement saying 7 of these men are suspected of repeatedly raping a young girl during several months. The 8th man was the raping case Junes was originally told about.
-Who is behind the abuse and the grooming?
All of the arrested this far have been asylum seekers. We don't know the nationality of all of them yet, but one of the men in the grooming gang case we confirmed is an Afghan.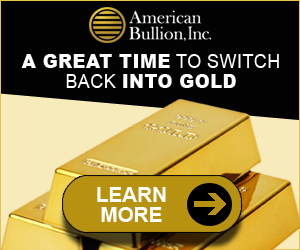 Most asylum seekers in Finland and Oulu are Iraqi, Somali and Afghan, so the odds are all of them are of those groups. The names are mostly generic Muslim names.
-Do you have any victim stories?
The victims are mostly very young here, but as I mentioned in the beginning, there is a story by the victim's father in the case of teenagers forced to perform oral sex.
His message is long, but here's what he explained in a nutshell: He found out his girls had been molested and set out the trap for the assailant with the father of his stepdaughter. They managed to lure the man in and called the police. The police arrested him, but had acted rude towards the fathers both on scene and later when interviewing them.
The fathers tried to tell the police to check the man's phone to find other suspects to the case, but the police hadn't seemed interested. When they asked the police to go to the arrested man's apartment, because the other assailant (there were two) is likely there, the police had said: "We can't go into people's homes".
This what the dad had to say about politicians: Say what they will, but at least here in Oulu you can't let your kids walk around just anywhere, and the thanks go out to our politicians, because they invited their guests here. Who takes the responsibility? No one."
Link to the father's message in Finnish: https://www.facebook.com/jlokka/posts/2222729217761929
-How did Finland's mainstream media react? Did they report on it and say who was behind it?
The media reported this once the police had released their statement, and in the end it made big headlines. They said who's behind it, because the police statement specified that they were of foreign background.
But what's interesting is that the media knew at least something before the police statement but didn't want to investigate. There are media mailing lists for the case lists of courts, so there are a lot of reporters who had seen the case list with 8 migrant sex crimes but chose to ignore it.
-How did Finland as a society react?
People of course are angry and shocked about this, and a lot of people are blaming politicians for creating this situation with immigration policies. There are some people who downplay this and try to act as if immigration has nothing to do with the issue, but I'd say they're a small minority. People want something real to be done about this.
-What will happen in the future?
The police believes there will be more arrests, and I think other cases will surface too. Often the girls have difficulty telling anyone they've been abused because of the tactics migrants use.
They lure the girls to meet them in real life, offer them alcohol, cigarettes or weed, and if something bad happens, the girls are reluctant to admit they broke the rules by meeting a stranger and using alcohol.
They fear they'll get in trouble or are simply ashamed. But now that we have these cases, maybe other victims will find it easier to tell what happened to them.
-Anything you would like to add is welcome
This entire year has been pretty much a horror show when it comes to migrant crime. And it's not just sex crime, it's constant crime of all sorts. And people are growing numb to these cases. 20 years ago nobody could've believed these things happened, but now they're not even surprised.
For example, in the town of Pori there was a migrant homicide with very absurd twists. The local vicar is known to mass-produce ceritficates of conversion for migrants who try to get an asylum by claiming they're christians now.
One of that vicar's pets cut a parish workers head off and burned her apartment to hide the evidence. And they had already made the migrant a candidate in the parish elections, and it was too late to change the candidate lists. He got 4 votes and was made a vice councilman in the parish council while he was incarcerated for murder.
The post Media cover up: Middle Eastern men groom and rape girls as young as 10 in Finland appeared first on Voice of Europe.
Visit the USSA News store!
Click this link for the original source of this article.
Author: Voice of Europe
---
This content is courtesy of, and owned and copyrighted by, https://voiceofeurope.com and its author. This content is made available by use of the public RSS feed offered by the host site and is used for educational purposes only. If you are the author or represent the host site and would like this content removed now and in the future, please contact the USSANews.com administrator by using the contact form located in the top-left menu. Your request will be immediately honored. Please visit https://voiceofeurope.com for more terrific, conservative content. The owner of this website may be paid to recommend American Bullion. The content of this website, including the positive review of American Bullion, the negative review of its competitors, and any other information may not be independent or neutral.