The View / Youtube screen shot
The following article, Joy Behar Humiliated After Host's Claim About Trump Was So Wrong Even Whoopi Had to Fact-Check Her, was first published on another website.Flag And Cross.
When Whoopi Goldberg is fact-checking her fellow hosts on "The View" — and those co-hosts aren't the token conservatives — you know someone's made a boo-boo.
Such was the case on Tuesday, as a spirited panel on the ABC talk show spoke out about former President Donald Trump's potential indictment in relation to payments made to porn star Stormy Daniels and whether they should have been disclosed as campaign expenditures. Aside from the obvious downside (at least for those on "The View") that this was a plus for the potential candidacy of Florida GOP Governor Ron DeSantis, you could tell they were delighted that the former president was potentially getting indicted over his alleged affair with Stormy Daniels.
Not that they knew anything about the details, mind you. In fact, Joy Behar was so wrong that Whoopi had to swoop in with a fact-check.
So, as you've no doubt heard, a potential indictment from the office of Manhattan District Attorney Alvin Bragg is about to be handed down against the former president regarding l'affaire Stormy Daniels. The arrest would potentially  revolve around campaign finance violations and falsifying business records — and while signs initially pointed to the indictment happening Tuesday, it didn't — and, as CNN noted, "it is not clear yet that the former president will be charged or when those charges could be unveiled."
In remarks on Monday, DeSantis pushed back on Bragg — a soft-on-crime progressive district attorney in the George Soros mold — while also seeming to throw a jab at Trump at the same time.
"What I can speak to is that you have a prosecutor who is ignoring crimes happening every single day in his jurisdiction, and he chooses to go back many, many years ago, to try to use something about porn star hush-money payments," DeSantis said, according to The Wall Street Journal. "That's an example of pursuing a political agenda and weaponizing the office."
As for the logistics of the matter: "I don't know what goes into paying hush money to a porn star to secure silence over some type of alleged affair," DeSantis said.
Now, as you might imagine, co-hosts on "The View" have been having the time of their lives over the Sword-of-Damocles indictment threat. According to The Wrap, Joy Behar has called "the irony … delicious," further cementing my belief she doesn't know what irony is and that people who use "delicious" as a word in any context that doesn't involve food should be drummed out of polite society. Another co-host, Sara Haines, said it was "like the mafia going down on tax evasion." A few days later, she implied, absent any evidence, that Melania Trump is being paid to stay in the marriage.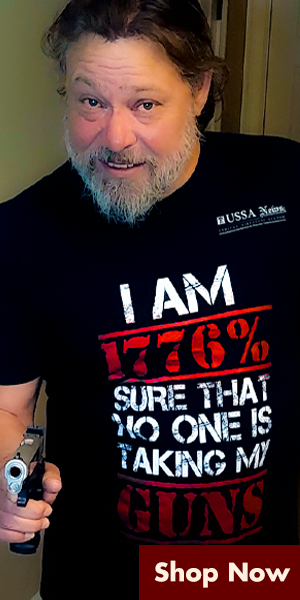 .firefly-poll-question { font-weight: bold; font-size: var( --big-font-size ); }
.firefly-poll-disclaimer { font-size: var(--smallest-font-size); }
@media ( max-width: 768px ) { #firefly-poll-container { width: 90%; margin-left: 20px; } }