The DOJ is going frantic. Their beloved "toolkit" of spy authorization rules is about to go fading into the sunset and Adam Schiff can't save it. Not this time. Merrick Garland was forced to go to Congress, hat in hand, begging for an extension. He's not going to get one.
DOJ begs Congress
According to far-left leaning Politico, the DOJ and intelligence community are scrambling. "Congress and the Biden administration have started down a collision course as a controversial surveillance program is set to sunset this year." It's sure to be a train wreck worse than that one in Ohio, Politico notes, "with lawmakers immediately indicating they would not accept the executive branch's opening offer." Or, any other offer.
The spooks are spooked. They've been spying on Americans right and left, especially the outspoken ones who dare to write controversial things. They won't be allowed to do that much longer.
The Just Us Department teamed up with the alphabet soup of acronym spy agencies to formally launch their "re-authorization effort on Tuesday." The trial balloon the DOJ floated over Congress got shot down by House conservatives faster than the one the Chinese sent over.
SECTION 702 FISA REAUTHORIZE: "This has been politicized, misused. ODNI reports all kinds of noncompliant searches involving U.S. persons including the searches of prospective FBI employees, members of a political party, journalists, and even a congressman." @SenMikeLee #ampFW pic.twitter.com/FthlSb7byT

— FreedomWorks (@FreedomWorks) March 1, 2023
The Deep State's fantasy suggestion "that the surveillance authority, known as Section 702, should be extended largely as is," was vaporized instantly. Nice try, conservatives snicker. Especially, those under FBI observation now. The way Politico puts it, "Lawmakers all too happily shot down that trial balloon, previewing what will be a months-long fight that could run right up to the December 31 deadline with no clear path to compromise."
There was a huge fight over this back in 2018. All the heavy hitters on the right were against it, especially DNI John Ratcliffe and his predecessor Richard Grenell.
Adam Schiff fought tooth and nail like the rat in his ancestry, somehow managing to pull off the DOJ regulation extension through COVID precautions and committee rule trickery. Everyone in the conference room that day has been counting down the minutes until it expires again. This time, Republicans rule the House.
Even Democrats don't like it
The biggest problem Merrick Garland and the DOJ face in getting the tools renewed are the Democrats who actually understand that those tools could just as easily be used against them if the power base shifted.
As Politico notes, "The administration won't just have to contend with their usual antagonists in congressional Republicans, but also fellow Democrats who worry that the program doesn't have sufficient guardrails." Garland acts like he really runs this country for a reason. "The authority is designed to gather electronic communications of foreigners abroad, but also has the potential to sweep up the communications of Americans."
The Biden administration urged Congress on Tuesday to renew a controversial warrantless surveillance law, known as Section 702, emphasizing that security officials use it for a range of foreign policy and national security goals like detecting espionage. https://t.co/JijRDdM1Pk

— The New York Times (@nytimes) February 28, 2023
Some say Christopher Wray has been having nightmares. He wakes up screaming in the middle of the night and stares at the ceiling until dawn. Chris is trying to figure out how to get Section 702 through Congress when "many of the lawmakers with oversight of the program are the very same who are leading a sweeping investigation into alleged political motivations within the DOJ and the FBI."
Including into him and his own political motivations. He already got the formal subpoena to testify at an in-depth deposition like grilling.
Jim Jordan and James Comer haven't forgotten the whole Obamagate scheme to get Donald Trump. Everything from Crossfire Hurricane to the wire-tapping of Carter Page to the entrapment of General Michael Flynn can be laid on the FBI and DOJ. Politico tones down the rhetoric so it doesn't sound so bad.
"The party's relationship with the law enforcement apparatus soured sharply during former President Donald Trump's tenure, amid GOP accusations that the Feds improperly targeted Trump and his allies." Jordan didn't waste much time responding to Garland's little request for an extension. "We're working on the kind of reforms we think need to happen, but frankly I think you should have to go get a warrant."
The post DOJ Going Frantic…Adam Schiff Can't Save It appeared first on GOP Newsfeed.
Click this link for the original source of this article.
Author: Staff Editor
---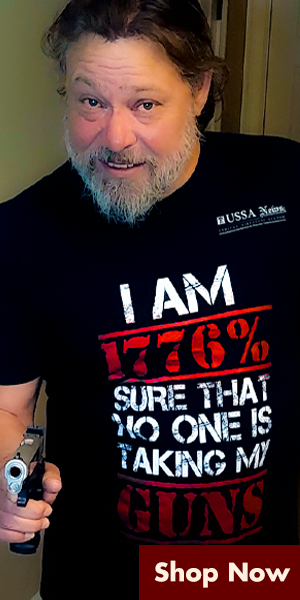 This content is courtesy of, and owned and copyrighted by, https://gopnewsfeed.com and its author. This content is made available by use of the public RSS feed offered by the host site and is used for educational purposes only. If you are the author or represent the host site and would like this content removed now and in the future, please contact USSANews.com using the email address in the Contact page found in the website menu.